"Death takes last of group from early years of St. Olaf"
(Excerpt from The Northfield Independent November 23, 1944)
Mrs. H.T. Ytterboe, who for 57 years was actively connected with St. Olaf College, died Friday night, Nov. 17, at the age of 81 years. A Northfield pioneer, as well as a prominent figure in the life of the college almost since its founding, her death is mourned in the entire community.
Daughter of Andrew and Anna Marie Kittelsby, Mrs. Ytterboe, formerly Elise Kittelsby, was born Mar. 23, 1863, in Calmar, Iowa. At 13 she went to live with her aunt and uncle in Northfield, in order to attend St. Olaf Academy [St. Olaf's School]. Her uncle, Prof. Th. N. Mohn, was president of the college at that time.
Affectionately known as "Grams" to St. Olaf students and alumni alike, Mrs. Ytterboe was made "Queen of the Campus" in 1938, on the occasion of her 75th birthday, when the college helped celebrate the event at a banquet for her in the cafeteria.
Mrs. Ytterboe saw the college grow from small beginnings, knew all of the college presidents, and at some time lived in all the dormitories on the hill. She was honored guest of St. Olaf on Oct. 14, at the dedication of the Rølvaag library and the inauguration of Pres. Granskou. She was the last of the group connected with the early years of the college.
She attended St. Olaf academy at the age of 13 [1876-77], and later taught in the Calmar public schools, 1877-1886. On July 7, 1886, she married H.T. Ytterboe, who was also treasurer and supervisor of boys. The young couple made their home in Old Main, St. Olaf's first building, later moving into newly built Men's Dormitory.
Ytterboe parlors were the social center of the college, and Mrs. Ytterboe the official hostess. She was always interested in students and their social life, parties, concerts, and sports—especially basketball. Every game found her in the front row.
In 1904 her husband died, leaving her with three children. For several years she took charge of the college dining room, and then built a home just below the St. Olaf hill, where she lived while her children attended St. Olaf. Her home was always a center for students; hardly a day passed that some students failed to drop by for afternoon coffee.
During this time she was also caring for her younger sister, Agnes Kittelsby, who was left homeless after the death of their mother [1892].
With the great influx of students following World War I, a new cafeteria was started, and Mrs. Ytterboe became cashier and hostess. She remained in this position until January, 1941.
Mrs. Ytterboe continued to make St. Olaf her home, and when Naval Flight Preparatory cadets took over Mohn Hall, she moved from there to Agnes Mellby Hall. Then, feeling that she was taking needed space in the crowded dormitory, Mrs. Ytterboe later moved to the home of her daughter, Mrs. Joseph Tetlie, at Madison, Minnesota.
During her lifetime she was active in the Women's League of St Olaf College, and in the ladies' aid of St. John's Lutheran Church. She was president and one of the earliest members of the ladies' aid. China missions interested her greatly, because her sister, Agnes Kittelsby, started the American School in China for children of Protestant missionaries.
Mrs. Ytterboe had been in good health until she suffered a stroke Nov. 13, which led to her death four days later.
She was the mother of four children, two of whom are still living. Agnes Marie died in infancy and Einar Norman died at the age of 17. Evelyn, now Mrs. Joseph Tetlie, lives at Madison, Minnesota, and Edel, now Mrs. Harry Mell Ayers, lives in Anniston, Alabama. Mrs. Ytterboe was making her home with Mrs. Tetlie at the time of her death. She is survived by two sisters and six grandchildren. The sisters, Anna and Lena Kittelsby, live in Decorah, Iowa.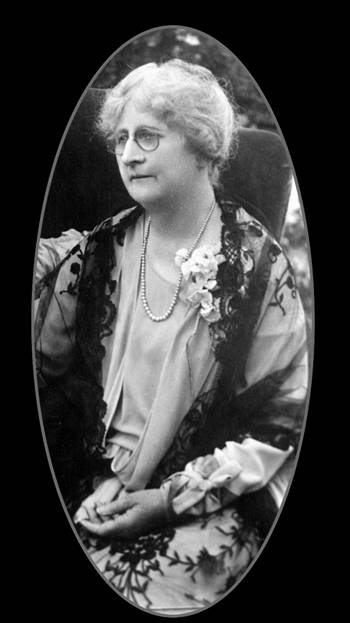 Ole Voices No. 1: Reminiscences
Chapters:
St. Olaf's School
Return to Manitou
Early College Days
Changes Take Place
A New Century, New Beginnings
New Quarters
The Passing of Ytterboe
Let There Be Light
Family Memories
Interesting Visitors
The War Years
Remembering Anna Mohn
Remembering Agnes Mellby
Afterword