Oles in Economics: 1970-1979
To jump to a specific class year, click one of the following links:
 Wilson F. Hunt, Jr. ('70): President, Wilson Hunt International Ltd. dba CHAMPRO Sports, Wheeling IL. Is also the Chairman of the Ethio-American Trade and Investment Council, an advisor to Prime Minister Meles Zenawi, and Chairman of Good Samaritan NGO, working in Ethiopia.
A. James Lee ('70):  
MA & Phd from the University of Wisconsin, Madison. I have worked in the health care field for 35 years and have a valuable mix of experience in government, industry, management consulting, public health and health
services research and evaluation.  I am former Vice President of Health Economics Research (now Research Triangle Institute), one of the country's leading health policy "think tanks."  I have also worked for Arthur D. Little, Abt Associates and a Blue Cross & Blue Shield plan; and I served as Deputy Director of the Maine State Planning Office.  Immediately prior to joining UMass Lowell, I was working as an independent consultant in partnership with my wife.  More recently I have worked as a part-time Senior Scientist on the research faculty at the Schneider Institute for Health Policy in the Heller Graduate School of Brandeis University.  I am now Associate Professor within the Department of Community Health, School of Health and Environment, at the University of Massachusetts Lowell. I direct the masters' degree program in Health Management and Policy.
A. James Lee, PhD
Associate Professor
Department of Community Health & Sustainability
School of Health & Environment
University of Massachusetts at Lowell
Graduate Coordinator
Health Management and Policy (HMP)
(978) 934-4522 (on campus)
(978) 505-0568 (mobile)
Bruce Steuernagel ('70): After graduating from St. Olaf in 1970, I earned a Master's in Public Administration from the Maxwell School, Syracuse University.  I worked in various research analyst positions for the agency now known as the Minnesota Department of Employment and Economic Development for nearly 22 years. Over the years I worked on economic data collection, analysis, and dissemination as the labor market analyst for the Twin Cities region.
For five years I was the research director of a non-profit research and advocacy organization, the JOBS NOW Coalition. I designed the research methodology, assembled data, conducted data analysis, and wrote the Job Gap Study, a four-phase investigation of job quality and underemployment in Minnesota. The focus of research was the development of a basic needs family budget to be able to measure 'livable-wage' or 'family-supporting wage' jobs.  I was involved in policy development and analysis of issues such as economic development and employment and training programs, and was responsible for data gathering and preparation of materials used successfully in advocacy work on issues such as minimum wage and welfare reform.
For the past 10 years I have worked as the labor market analyst in the academic programs unit of the Office of the Chancellor, Minnesota State Colleges and Universities. I provide labor market research and advice to campus and Office of the Chancellor staff to support academic planning and program approval. I also conduct labor market research to support legislative initiatives and business/industry collaborations, and manage the ISEEK-Future Work environmental scanning project.
I reside in Burnsville with my wife Pat (Needham '70).  We have two adult sons and two grandsons.
Ron Eckstam ('71):
Education:
• Beijing Language and Culture University
• University of Virginia – Darden Graduate School of Business Administration
• St. Olaf College
Past:
• President at Green Eagle, Inc
• Buyer at Target Stores
Present:
LPL Financial Planner at LPL Financial – Member FINRA / SIPC
J. David Jackson ('71): I am a partner at Dorsey & Whitney LLP in Minneapolis, MN.  I have been a partner here since 1980.  I am a trial lawyer, and my practice focuses on financial services, securities , trade secret, antitrust, and other complex litigation.
Don Swenson ('71): Juris Doctorate, Washington University School of Law.   Following law school Don served in the U.S. Air Force JAG on both active duty and in the Reserves rising to the rank of Major.  He is a founding partner of Stonehill Financial, LLC. http://www.stonehill-financial.com/ourteam/Donald.htm
Class of 1972: No current entries. Please send us your story at economics-dept@stolaf.edu.
Bob Forsyth ('73):
1973-1976          Underwriter and District Manager  Kemper Insurance Group, Chicago
1976-1988          Agent and Owner, Forsyth Agency, Inc , Rochester, MN
1988-Present    Agent,  Past President, Heartman Agency, Inc, Rochester, MN
I specialize in placing commercial insurance and advising businesses of proper coverage.
Past President Junior Achievement Rochester
Rochester Family Y- Past Advisory Committee Member and Mentor in Y-Mentors program
Married, Kathy 1980, one child, Ryan.  My son has broken the business cycle and is a licensed pilot and will be graduating from UND in 2009 as an Air Traffic Controller. I will beetiring from Heartman Agency Inc at the end of 2014.   E-mail: rforsyth87@yahoo.com
Thomas M. Heckler ('73): After graduating from St. Olaf in 1973, I went immediately to business school at Stanford, graduating with my MBA in 1975. From 1975 to 1993, I worked in management consulting–first in Minneapolis, later in the San Francisco Bay Area–for two firms (Hamilton Associates & Kurt Salmon Associates) devoted exclusively to the health care industry. In 1993, I elected to leave the consulting world, joining the team at one of my long-time clients (Oregon Health & Sciences University, Portland, OR) as the first CEO of their faculty practice organization. Over the past 15 years, both the organization and my role in it have evolved–to my amazement, I am now Senior Associate Dean in the OHSU School of Medicine, and CEO of the OHSU Faculty Practice.
Kris B. (Olson) Johnson ('73): After graduating from St. Olaf I worked for Cargill, Inc. in various public affairs and human resources roles for nine years.  I left Cargill and joined Medtronic, Inc. in 1982.  I was at Medtronic for 18 years and had the opportunity to grow in my career as the company grew.  My roles at Medtronic included Vice President of Public Affairs, President and General Manager of the Tachyarrhythmia Management business, President and General Manager of the Vascular business, and Senior Vice President and Chief Administrative Officer.  I left Medtronic in 1999 to join Affinity Capital Management, a small venture firm that invests in small medical device and health care service companies.  I am one of two general partners at Affinity.
Mike Dwyer ('74): Mike Dwyer is a lawyer in Bismarck specializing in water resources law. After graduating from law school at UND in Grand Forks, I worked for the State of North Dakota for five years, then was a partner in a law firm for five years, and since 1987 have been a sole practitioner. In my water resources specialty I have 8 employees working on such issues as water supply, irrigation, water management and water education. In my extra time I have been the boys varsity basketball coach for Shiloh Christian School for the past 17 years, and my teams have advanced to the North Dakota State Class B tourney 6 times. I am married and have 6 children, 4 of whom have attended (oops) Concordia College in Moorhead.
Class of 1975
 Kevin Eide ('75): Since graduating from St. Olaf, I attended St. Louis University Law School and then William Mitchell College of Law, graduating with a JD in 1979.  I worked with one law firm, known under several names but, now known as Grannis & Hauge, P.A. in Eagan, MN and was appointed as a district court judge in Carver County, MN in 2001.  A more complete profile can be found here.
I am married, have two kids and live in Chanhassen, MN.
Dennis R. Nickel ('75): Graduated 1978 from University of Missouri School of Law
Member of the Missouri and Oklahoma Bar
Licensed appraiser in Oklahoma and Missouri
My company name is Nickel & Company, LLC.  Since 1980 we have represented companies and their properties across the country in their real and personal property taxes.  We provide all encompassing property tax service for New York Stock Exchange companies as well as small privately owned companies and properties.
Helped develop software database for small and large companies monitoring their real and personal property taxes and estimates.  Have saved clients taxes on administrative appeals to county assessors and on landlord's rebilling of real estate taxes to clients. Developed personal property software which categorizes business personal property and produces compliance filings, reports and estimated tax on each asset. Developed unique method of reverse trending of personal property assets to justify removal of ghost assets from company personal property declarations filed to counties.
Mark Peterson ('75): In 1977, received MBA from the University of Chicago. Has worked 26 years with Target Corporation in finance and human resources. Currently Group Manager, Benefits Analysis at Target Corporation.
Group Manager, Benefits Analysis
Target Corporation
1000 Nicollet Mall, TPS 1170,
Mpls, MN 55403
(612) 696-6695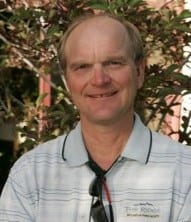 Barry Biegler ('75): After graduation at Saint Olaf I went to the Sloan School of Business at MIT and earned an MBA.   I moved to Los Angeles in 1978 to cell computerrs for Hewlett Packard.   In 1984 I started a software company, Resort Data Processing, Inc.  We sell property management software to independently owned hotels and resorts worldwide, with about 1000 installations currently.   I moved to Vail, Colorado in 1988 so I could enjoy skiing as I rasised my family.  I've coached youth hockey for 25 years and continue to coach and play.
www.vailhockey.com
www.resortdata.com
Email:  Barry@Resortdata.com
 Jeanette (Furst) Hamilton ('76): Earned MBA from University of Chicago in 1979.  Early career included treasury-related positions at several organizations that have since been acquired or dissolved – including American National Bank (Chicago), G.D. Searle (acquired by Monsanto), The Balcor Company (real estate subsidiary of Shearson Lehman), Children's Memorial Medical Center (Chicago), and since 1995 have been the Chief Investment Officer (external title), Manager, Investment and Treasury Division (internal title) at Rotary International, headquartered in Evanston, IL.  Professional designations include CFA (Chartered Financial Analyst), CTP (Certified Treasury Professional) and ARM (Associates in Risk Management).  Member of AFP (Association of Financial Professionals) and CFA Institute.  Married Wayne Hamilton in 1977; have two adult daughters, Kelly and Julia.  Currently reside in Lincolnshire, Illinois.
James Taylor ('76): I graduated in 1976 with a major in Economics.  Having worked through college in the building trades, I continued in the dual capacity of a carpenter and heavy machinery operator.  In early 1977 I got a job in the lumber business and spent a few years in construction estimating and contractor sales.
When the building industry collapsed in late 1979 I applied to law school and obtained my JD from the University of South Dakota in 1982.
1982 to date I've practiced law in Mitchell, South Dakota.  Initially I partnered up in a small local firm.  Old partnership disputes predating my arrival caused me to start my own firm in 1987 as a sole practitioner.  In 1988 I was joined by a recent graduate of the University of Minnesota Law School and we've practiced under the firm name and style of Taylor & Miskimins, P.C., for the last 21 years.  We're traditional "county seat lawyers" in a small town of 15,000 people.  If anybody is interested in learning what I mean by "county seat lawyers" just take a look at our website – www.tmlawsd.com.  We're general practitioners in the truest sense of the word and take pride in being traditional lawyers helping small businesses, families, and the needy and oppressed, and trying to make a positive difference in the life of our community.
 Ward Klein ('77): Graduating from St. Olaf in 1977, I went on to earn my Master in Management degree from Northwestern Kellogg Graduate School of Management in 1979.  I started my career at Ralston Purina in 1979, in marketing, and  transferred over to the Energizer Battery company in 1986, after its acquisition by Ralston that year.  Since then I have held a number of positions in marketing and international.  In 2000 the Energizer division was spun off from Ralston Purina to form Energizer Holdings Inc; a publicly held company listed on the NYSE.    I spent three years in Hong Kong running our Asia, Africa, Middle East operations during this time and came back to the US in 2001 to run all of international.  In 2004 I became the Chief Operating Officer for Energizer Holdings and was elected CEO in 2005.  Among my outside interest has been the experience serving on the Board of the Federal Reserve Bank, Eighth District, here in St. Louis.  My economics education at St. Olaf has served me well throughout my career and certainly during my last two years as the Deputy Chairman of  the Eighth District.
Jane (Dickhudt) Lanford ('77): After a short stint in the corporate world at Pillsbury in Minneapolis, I headed off to the Peace Corps in Micronesia in 1978-1979, then stayed in the region and bec
ame editor of the weekly newspaper on Saipan.  The journalism career lasted through moves to Guam (where Steve and I were married in 1984), Hawaii, and Washington state, ending with a return to school at Western Washington University in Bellingham, WA, where I earned my MBA in 1993.  We moved to Fairbanks, Alaska that year – a place that has truly become home – and I began a new career as a CPA (which fits my temperament much better than journalism J).  After 13 years in public accounting, I became tax director of a local family-owned company in 2006, a job I continue to enjoy.
As most of us do, I volunteer and serve on a few nonprofit boards, trying to give back a little for all the blessings I've received.
Also starting after college, I became a runner and an athlete, and have completed over 50 marathons.  This year I did my first triathlon – so much fun to do something new!  And I'm on the board of the Alaska International Senior Games and totally encourage anyone age 50+ to check out Senior Games (www.nsga.com) , take part, and have fun.  Long live the challenge!  J
Tom Wilkens ('77): Since graduating from St Olaf in 1977, I attended Drake Law School, graduating in 1980.  I was then accepted into the Department of Justice Honor Graduate program, and served four years as a trial lawyer with the Civil Tax Division of DOJ.  Since 1984, I have been in the private practice of law in Anchorage Alaska.  I recently was accepted into the Arizona bar, where I will continue some of my law practice.
 Janet (Olson) Estep ('78) After graduating from St. Olaf with an Economics and Psychology major, I worked at IBM for 16 years in a number of different positions in the Twin Cities, Madison, WI, and around headquarters in Westchester Co, NY (Somers, NY, Milford, CT, Stamford, CT, and White Plains, NY).  Coming back to the Twin Cities to raise our two sons, I shifted industries and led the Sales and Marketing efforts for a national environmental laboratory company and then also led their Minnesota laboratory (even without a Chemistry degree…).  Another industry shift brought me to banking, and I went to work for U.S. Bank for eleven years leading their merchant acquiring business, and then also managed various aspects of ATM and debit card payment services.
Two years ago, I moved to the Washington DC area (working in Herndon VA and living in Leesburg VA) as President and CEO of NACHA-The Electronic Payments Association.  We administer the ACH Network – the direct electronic movement of payments and information between all bank accounts across the country (things such as Direct Deposit and Direct Payment that everyone uses).  I attribute my ability to change industries to the great liberal arts education at St. Olaf – learning to learn, as opposed to just learning a skill.
Jeannine Lee ('78): After graduation from St. Olaf, I attended the University of Minnesota Law School and received my J.D., magna cum laude, in June 1981.  I was named to the Order of the Coif and served on the Minnesota Law Review from 1979-81, including a year as Note & Comment Editor.  Upon receiving my law degree, I practiced at the Minneapolis law firm of Faegre & Benson until 1989, when I left and helped found my current law firm, Flynn Gaskins Bennett.
I am involved in a number of bar and civic associations, including the following:
I serve as Chair of the Federal Practice Committee for the United States District Court of the District of Minnesota.
I am a member of Board of Directors of the University of Minnesota Law Alumni Association.
I am a member of the Board of Directors of the Minnesota Chapter of the Federal Bar Association.
I am Vice Chair of the Fire & Casualty Specialized Litigation Group of the Products Liability Committee of the Defense Research Institute.
I also have been honored as a Fellow of the Litigation Counsel of America (a trial lawyer honorary society), a Fellow of the American Bar Foundation, and as a "Super Lawyer" by Minnesota Law & Politics (including as one of the top 100 Women Super Lawyers in 2008).
Our firm website is www.flynngaskins.com
Jim McDonald ('78): I worked for the Comptroller of the Currency, an agency of the U.S. Treasury Department, from the week after I graduated until I retired in September 2013. I started working for the OCC in the Minneapolis office, moved to Washington D.C., did a stint in our London office, returned to D.C., then moved to Charlotte, N.C. in 1993 where I spent a lot of years supervising Bank of America. After three days of retirement I joined Protiviti, a 3000+ person global consulting firm.  I still live in Charlotte and work out of the Charlotte office of Protiviti.  I have worked at many different financial services companies across the U.S., and in Canada and Australia since joining the consulting world.  My practice is risk and compliance consulting, the same sandbox that I played in as a regulator.  Now instead of carrying a big stick and making bankers act like adults and do the right thing, I finese these same bankers to pay our firm to help them do what is best for their firm!
Julie A. Nelson ('78):  After graduating from St. Olaf in 1978, I worked for Hunger Action Coalition Minnesota for two years before beginning graduate studies at UW Madison. Since getting my PhD in economics there in 1986, my employment has included doing research for the US Bureau of Labor Statistics in Washington DC and the Global Development and Environment Institute at Tufts University, and serving as a faculty member at the University of California Davis and Brandeis University, with shorter stints at, among other places, Harvard, Bates, and the University of Oslo. I'm currently a Professor of Economics at the University of Massachusetts Boston and Senior Research Fellow at the Global Development and Environment Institute at Tufts University. I've done both conventional number-crunching analysis, and work in the less conventional fields of feminist economic and ecological economics. I believe its possible to make a spiritually-informed, service-oriented career even out of an economics major! Meanwhile, my children followed my Midwestern, Liberal Arts example by studying at Carleton (alas) and Grinnell. My website is https://sites.google.com/site/julieanelsoneconomist/home
Mark Sayler ('78): After graduation in 1978 I began work as a credit analyst trainee for The CITGroup in Edina, MN.  I worked for CIT in Edina, Dallas, and Phoenix until March 2008 when, after 29 ½ years I was "downsized".  Timing is everything, and fortunately I was hired almost immediately by Wells Fargo's Construction Equipment Finance group where I have now been employed for almost a year.  Our office is in Phoenix where I am a Lending Manager, responsible for a group of analysts that provide transactional approval and funding services for 15 sales persons located throughout the central US.  My hope is that this will be my final company affiliation and that this time when I leave, it will be at my choosing!
Katie J. Sevcik ('78): Katie is Senior Vice President and Head of Operations, Product Development, and Project Management for Wells Fargo Shareowner Services.  She has over 29 years of experience in the securities industry including transfer agent services, bank trust operations, and mutual fund operations.
Current industry involvement includes chairperson of the securities industry's Direct Registration System (DRS) Guidelines Committee, a director of the Securities Industry and Financial Markets Association's (SIFMA) Corporate Actions Board, a Board member of the Shareholder Services Association (SSA), and a member of the Securities Transfer Association (STA) Operations Processing Committee.  She is a past co-chair of the Securities Industry Association (SIA) Corporate Actions working group on payments/physical securities processing.
Prior to her involvement in the stock transfer industry, Katie worked with the mutual fund industry on automating mutual fund processing for the trust environment.  She was a member of the Investment Company Institute's (ICI) Trust and Bank Broker/Dealer Advisory Committee; a member of the ICI's Defined Contribution Clearing Task Force which developed the NSCC's (National Securities Clearing Corporation) Defined Contribution Clearing System; and chairperson of the ICI's Trust Processing Task Force which developed the NSCC's Trust Processing enhancement to the industry's automated mutual fund processing system (Fund/SERV and Networking).
Katie graduated from St. Olaf College, Northfield, MN with a B.A. in Economics.
Mary Lange Zbikowski ('78): Mary is Vice President at CB Richard Ellis where she is dedicated to Bank of America for Transactions and Investments.  For the past 10 years, she has provided integrated global corporate transaction and strategic planning real estate services.  Previously, Mary worked in Corporate Finance for Deluxe Corporation and BMC Industries, with involvement in real estate, M&A, and treasury activities.  Mary started, managed, and sold her own business after 8 years in 1995.  Mary completed the commercial bank lending training program at Continental Illinois National Bank and transferred to Minneapolis in 1985, where she currently lives.  Upon graduating from St Olaf, Mary served as a Peace Corps volunteer where she started a woman's cooking oil cooperative in Cameroon, West Africa.  Mary graduated from St. Olaf College, Northfield, MN with a B.A. in Economics and a Third World Development concentration from the paracollege.  She graduated from Columbia Graduate School of Business, New York, NY with M.B.A. in Finance and International Business.  She earned her Chartered Financial Analyst (CFA) designation from the CFA Institute and her Master of Corporate Real Estate (MCR) from CoreNet Global.   Mary's son, Conrad, is finishing his senior year at Mounds View High School.
Mary Zbikowski Cell 612-382-4260
mary.zbikowski@cbre.com
 Jeffrey Brown ('79):  Jeffrey is currently a Managing Director at Accenture.  He is also on the Boards of Opera Carolina and Child Care Resources in Charlotte, NC, is the owner of Sierra Ridge Winery and Sutter Creek Vineyards in California, and is Managing Director of Ku-ring-gai Ridge Ventures, an angel investment fund.  Prior to joining Accenture, Jeffrey was the Chief Program Officer at Teach For America and was a Director with McKinsey & Company, where he worked for 18 years.  He has also served on numerous not-for-profit boards including Minnesota Public Radio, American Public Media, Minnesota Orchestra, and the Greater Minneapolis Crisis Nursery.
Jon Moen ('79): I received my PhD in economics from the University of Chicago in 1987.  I then worked as an economist at the Federal reserve Bank of Atlanta from 1986 to 1990.  I then moved to the Department of Economics at the University of Mississippi, where I am currently Chair of the Department.  My research covers male retirement in historical perspective in the US and Canada.  I also am currently working on several papers and a book on the Bank Panic of 1907.  My website is http://web.me.com/jonmoen1.
Chair and Associate Professor of Economics
Department of Economics
PO Box 1848
The University of Mississippi
University MS 38677
6629155467
jmoen@olemiss.edu
http://web.me.com/jonmoen1
Kerry D. Multz ('79): Kerry is currently Vice President, Strategic Account Executive for Bank of America Merchant Services focused on selling enterprise payment solutions including credit card processing, check processing, gift card & loyalty programs, and payroll paycard solutions. Bank of America Merchant Services is the largest credit card acquirer in the U.S. Inquiries can be directed to Kerry.multz@bankofamericamerchant.com.
Kerry worked for Moore Business Forms (formerly the world's largest business forms manufacturer – now part of RR Donnelley) after graduating from St. Olaf for 22 years. Kerry began in the Twin Cities area but transferred to the Chicago area after just a few years. He progressed through the organization from Sales, District Manager, National Accounts Manager, Director of Sales Operations, Call Center Director, and a member of the company's SAP Project Implementation Team responsible for the Order Management Process.
In 2004 Kerry started his own company, Proforma Elite – Solutions for Business. The company was based in the North Chicago Suburbs and the products sold included commercial printing, promotional products, business forms/labels, Internet-based company store applications, multimedia services, and recognition programs. The business was part of the PROforma franchise network which consists of over 700 locations across the U.S. and Canada representing annual revenues in excess of $350 million. Kerry sold this business when he began to work for Bank of America Merchant Services.
Kerry graduated from St. Olaf with a B. A. in both Economics & Religion and currently lives in the North Chicago Suburbs. Kerry has been married to his wife (Terri) of 30 years and they have two sons (Kyle – 25 and Matthew – 23). Kerry enjoys fishing and boating and is a big sports fan (NFL, MLB, and NBA).
Brian Mason ('79): is currently a Senior Account Executive with Axway Inc, a worldwide provider of data management and operational intelligence solutions.  After receiving my major in Economics and Mathematics, I worked at NCR Corporation in the Twin Cities as a systems engineer in banking solutions, then moved to Omaha NE on 1983 where I spent 24+ years with ACI Worldwide, a provider of payment processing systems for consumer and commercial banking.  After departing from ACI in 2008, I have been with Systar (now Axway) selling business activity monitoring solutions to banks and financial service providers.  Married for 25 years, my wife Kim and I have three children, all out of the house and two at school in the Cities.
Paul D. Swanson ('79):  is a shareholder at Lane Powell PC law firm and practices out of their Seattle offices.  He is the chair of the Firm's Food, Beverage and Hospitality Practice Group.  His practice is devoted to litigating patent, trademark, copyright, unfair competition, software development and trade secret law disputes.  He's tried cases to court or arbitral judgments in each of these intellectual property practice areas.  He also defends prominent intellectual property law firms who have become embroiled in alleged patent legal malpractice claims or lawsuits. World Trademark Review 1000 lists Paul as a top individual in the trademark practice, describing him as a "very smart IP litigator who brings decades of courtroom experience to the table."
Through his representation of various agribusinesses, Paul has litigated a number of cutting-edge issues arising in the field of plant patent and trademark law.  Cases he has worked on have helped shape and highlight the legal issues in this expanding area of law, as more and more companies seek patent and trademark protection for what were once deemed to be undifferentiated commodity food products.  Paul regularly speaks on and writes about intellectual property issues and is a principal contributor to the Firm's Patent Practice Professional Liability Reporter blog, http://www.patentpracticeliability.com/, and "Earth and Table" Law Reporter blog, http://www.earthandtablelawreporter.com/.
To jump to another decade, click one of the following links:
To return to the top of the page, click here.