Beth McDowell Baldwin '90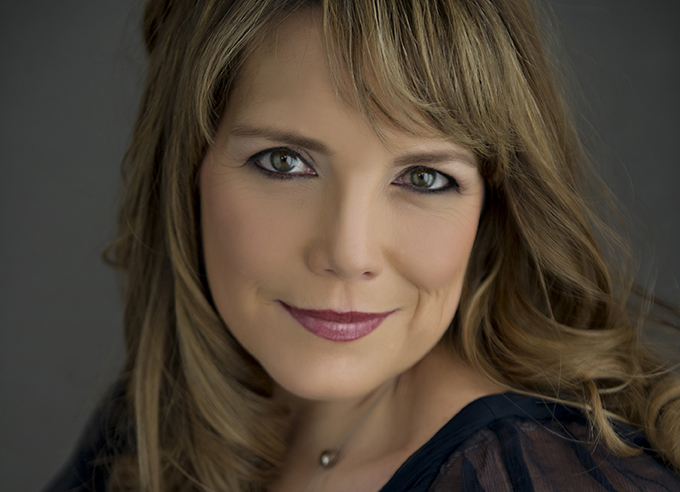 Honoring a transformative experience through her will
Home: Boulder, Colorado
Beth McDowell Baldwin '90 grew up in Boulder, Colorado, where she lives today, and attended a St. Olaf Choir concert there in her early teens. "I thought it would be awesome to be part of that one day," she recalls. When applying to colleges, she considered music conservatories but chose St. Olaf because of its liberal arts focus combined with musical excellence.
"I appreciated being required to take religion classes and two different foreign languages. I wanted to study many subjects and to have friends pursuing many different vocations, not just music," Beth says. While earning her bachelor of music degree, she sang in the Manitou Singers, the St. Olaf Cantorei, the St. Olaf Chapel Choir, the St. Olaf Choir, and an a capella group. She also performed the role of Mama Rose in a student production of Gypsy.
"When I went to Boston University for a master of arts degree in vocal performance, I realized how strong my preparation had been at St. Olaf. Taking ethics and religion courses and being exposed to a deep breadth of literature and history helped me leave St. Olaf as a well-rounded individual."
Today, Beth works primarily as a homemaker and continues to sing in concerts. She has performed in regional theater and met her husband Jason Baldwin, an opera singer and professor, while working in a musical program at the University of Colorado.
Wanting an excellent liberal arts education to be available for future Oles prompted Beth to create a planned gift for St. Olaf. When their two children, Kendall and Clayton, were young, she and Jason worked with an estate planning attorney to create a will that included charitable gifts.
"My experience at St. Olaf was transformative, so I wanted to include St. Olaf in our estate plan."
"My parents instilled in me the idea that we all should support places that have had an impact on us. My experience at St. Olaf was transformative, so I wanted to include St. Olaf in our estate plan. My father suggested we use the approach of making the gift a percentage of assets rather than a specific dollar amount. That keeps priorities balanced if asset values go up or down over the years."
Beth proudly wore her Manitou Heights Society ribbon, given by St. Olaf in thanks for her legacy gift, at her 25th reunion in 2015. "I told my classmates that it is a very easy way to make a financial commitment to St. Olaf. We have all had many positive experiences at St. Olaf, and we'd like to see that continue for future generations."
If you're considering including St. Olaf in your will or trust, read more or contact the development office at 800-776-6523 or plannedgiving@stolaf.edu.