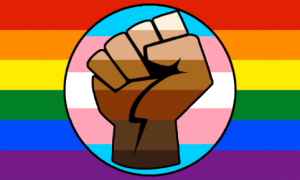 The Taylor Center for Equity and Inclusion offers educational presentations on topics related to gender and sexuality, pronouns, and more. We also create and tailored workshops and presentations to best address the topics and objectives of the hosting instructor, department, or organization.
If you would like to request a presentation or workshop, please complete the Presentation Request Form at least one month in advance.
Taylor Center staff members may be available to speak at events or provide lectures to classes and groups as schedules permit.
Topics Include:
Gender, Sex and Sexuality
Pronoun 101
Presentations on specific identities within the LGBTIQA+ community
Asking for sex and gender identity information on applications
Educational Programs During COVID-19
All educational programs will be conducted via a virtual streaming platform for Spring 2021 to maintain safety and proper social distancing measures.
PRESENTATIONS/WORKSHOPS/TRAININGS FOR DEPARTMENTS AND ORGANIZATIONS
Interactive, discussion-based presentations led by a Taylor Center staff member
Presentations can be customized by selecting from a broad range of topics
Length of most presentations can be altered depending on specifications included in the request