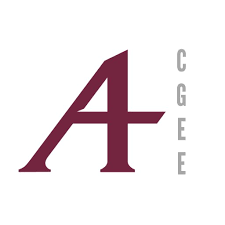 Center for Global Education & Experience Inclusion and Access Scholarship
Administered by: Augsburg College Center for Global Education & Experience
Duration: Semester
Study locations: Namibia "Nation Building and Decolonizing the Mind" Semester or Central America "Peace, Justice, and Community Engagement" Semester
Purpose:  To increase access to global opportunities to those who have traditionally been underrepresented in study abroad, as well as for students that share our vision of working for social change to bring about personal and societal transformation.
Eligibility: Must be enrolled in a Center for Global Education & Experience program; Identify in one (or more) of the following categories: Person of Color, First Generation Student, LGBTQIA+ individual, Person with a disability, Person with financial need, Veteran, and/or Supporter of social change (this category does require a brief essay demonstrating your commitment to social justice); Demonstrate financial need
Award based on: Applicants' ability to articulate their desire to enroll in the program and how they will share the experience upon return to the US ; financial need; priority given to US citizens/permanent residents
Award amount: $500-$2,000, depending upon availability of funds, and are in the form of a discount.
Application deadline: Check application website
Award commitment: Assist the Center for Global Education upon return to the US by sharing of the experience on home campus and community
Contact for application: Online through Augsburg College or by email to Margaret Anderson anderso4@augsburg.edu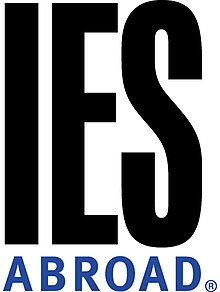 Institute for International Education of Students Minority Scholarship (also David Porter Scholarship)
Administered by: Institute for International Education of Students
Duration: Semester; Year
Study locations: Argentina, Italy, Australia, Japan, Austria, Morocco, Brazil, Chile, China, Netherlands, Ecuador, New Zealand, England, South Africa, Spain, France, Turkey, Germany, the US, Ireland
Purpose: To enhance the study abroad experience by acknowledging, exploring and contributing to the presence of multiple groups perspectives and ideas within the host country
Fields of Study: All
Eligibility: Must be on an IES program, Minimum 3.3 GPA
Award amount: $3000-5000
Procedure: Application online, need faculty recommendation, transcript, personal statement and academic essay
Application deadline: Check application website
Award commitment: None
Contact for application: IES at 800-995-2300 or on the IES Website

Fund for Education Abroad Rainbow Scholarship

Administered by: 

Fund for Education Abroad

Duration:

 All

Study locations:

 All

Purpose:

 To assist a deserving LGBTQI student who aims to participate in a high-quality, rigorous education abroad program.

Fields of Study:

 All

Eligibility:

 Must meet general FEA scholarship requirements and be a LGBTQI student

Procedure:

 Fill out FEA general scholarship application

Contact for application: Online
Access Partner Scholarships

 (must be participating in a CAPA or CIEE program)

Administered by:

FEA

Number of Awards: varies by scholarship

Duration: varies by scholarship

Purpose: varies by scholarship

Fields of Study: varies by scholarship

Eligibility: varies by scholarship

Award amounts: varies by scholarship

Procedure:

follow this link for instructions

, varies by scholarship

Application deadline: varies by scholarship, scholarships open July 24, 2018 for Spring 2019 funding

Award commitment: varies by scholarship

Contact for Information:

FEA website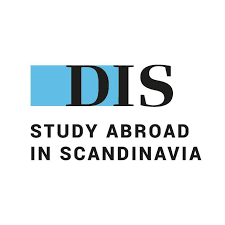 DIS Diversity Scholarship
Study location: Denmark (on DIS program)
Eligibility: Must be a member of an ethnic, racial, cultural, economic, or sexual minority, or a first-generation college student
Award amount: Up to $5000 per semester; $250 – $1,000 for summer students, depending on the program selected
Procedure: Complete DIS Scholarship Application with personal statement; recommendation optional
Application deadline: April 1 for fall/full year students; October 1 for spring students; April 1 for summer students
Contact for application: DIS Website
DIS North American Office
1313 Fifth Street SE, Suite 113
University of Minnesota
Minneapolis, MN 55455
phone: 1-800-247-3477 or 612-627-0140
e-mail: dis@umn.edu
Website: www.dis.dk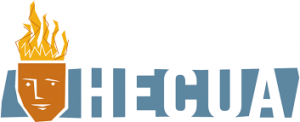 HECUA Scholarship for Racial Justice
Administered by: HECUA
Duration: Semester
Study locations: Ecuador, Norway, Northern Ireland, USA
Purpose: To assist students of color with financial aid for study on HECUA programs
Eligibility: Must be participating on a HECUA program and be a student of color
Award based on: Awarded to students who meet the above qualifications
Award amount: $4000
Procedure: Complete application with reflective essay. Nomination by a faculty or staff member at your home college is encouraged
Application deadline: April 15 if participating in an international program and December 1 if a domestic program
Contact for application: HECUA Website
Phone: 1-800-554-1089 or 651-646-8832
Fax: 651-659-9421
E-mail: info@hecua.org
Interim Specific Opportunities:

Schelske Opportunity Grant Fund
Administered by: Schelske Opportunity Grant Fund Committee, St. Olaf College
Number of Awards: Based on number of applicants
Duration: INTERIM Only
Study Locations: All international and domestic
Purpose: To assist multicultural students at St. Olaf College to study off-campus
Eligibility: Must identify as a multicultural student attending St. Olaf
Award based on: Application with short essay and financial information
Award amount: Approximately $500, based on financial need and available funds
Procedure: Complete application and essay
Application deadline: Deadline is typically in early October. Applications must be submitted on paper AND students need to sign the application, so no electronic applications will be accepted. 
Notification Date: Early October
Award Commitment: None
Contact for application: International & Off-Campus Studies, Student Support Services (SSS), or Professor Heather Campbell
Other Scholarship Resources:
DIVERSITY ABROAD.COM also offers a variety of scholarships!