In addition to providing support for visiting scholars and participants in its summer programs, the Hong Kierkegaard Library maintains a quiet and open study space, individual offices, public computers for student use, and a 20,000 volume collection of the writings and ideas of Søren Kierkegaard. Our staff and student workers are available to help facilitate student research and help navigate the collection. Sometimes there's even coffee available in the lounge.
The Library's hours and location can be found here, and any further questions can be directed to Eileen Shimota. Our summer program for young scholars accepts applications from undergraduate students and is an excellent opportunity for education and scholarship.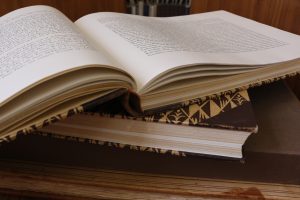 Students are welcome and encouraged to watch past lectures hosted by the Kierkegaard library. These lectures can be viewed here.