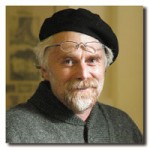 Gordon Marino
Curator
225B Hong Kierkegaard Library
507-786-3846
Ph.D. University of Chicago; M.A. University of Pennsylvania; B.A. Columbia University
Gordon Marino is professor of philosophy and director of the Hong Kierkegaard Library at St. Olaf College. After three years of research on Kierkegaard in Denmark, Marino took his doctorate from the Committee on Social Thought, University of Chicago. Before coming to St. Olaf in 1995, he taught at Harvard, Yale, and Virginia Military Institute. At St. Olaf, Marino offers courses in existentialism, ethics, Freud, and the history of philosophy. Until 2005, he was also an assistant football coach at St. Olaf.
A recipient of the Richard J. Davis Ethics Awards for excellence in writing on ethics and the law, Marino is the author of Kierkegaard in the Present Age, co-editor of The Cambridge Companion to Kierkegaard, editor of Modern Library's Basic Writings of Existentialism and Ethics: The Essential Writings, and editor of The Quotable Kierkegaard. In addition to his scholarly publications, Marino's essays have appeared in The New York Times Magazine, Newsweek, The Atlantic, Wall Street Journal, the American Poetry Review and many other national publications.
As director of the Hong Kierkegaard Library, Marino is available to consult with scholars on their research and help with Kierkegaard projects. He also directs the Young Scholars Program for advanced undergraduates and supervises publication
of the Reed, an undergraduate journal of existentialism.