Visa Types
The Hong Kierkegaard Library is proud of its commitment to hosting and promoting international scholarship. Visiting scholars wishing to study at the Hong Kierkegaard Library must apply for a visa that allows legal residence and travel within the U.S.A. Depending on the duration, purpose, and extent of your visit, the type of visa you need may differ.
Following are the various visas that international scholars should consider for their time of study at the Kierkegaard Library. Each visa has its own set of requirements so it is essential interested scholars view all options before deciding which is most appropriate. Please click on the various visas below for specific information.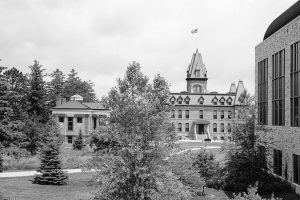 Feel free to contact Eileen Shimota with any questions.