Resources for Scholars
For additional resources in locating books and other materials, scholars should visit the new Kierkegaard Resources Webpage designed by the St. Olaf Research Librarians. This website provides links to the College's best online catalogs, such as Catalyst, and a variety of reference materials to help all scholars obtain on-campus or interlibrary materials.
For more information on Catalyst and a step-by-step tutorial, please visit the online cataloging guide.
Links to Online Resources
In addition to the Hong Kierkegaard Library's vast collection of books, essays, periodicals, dissertations, digitized texts, and rare books, we have carefully compiled and categorized the following links in order to assist scholars in their studies.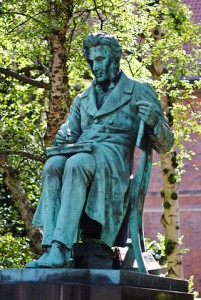 Kierkegaard Institutions and Collections
Kierkegaard Organizations
Kierkegaard Information Websites
Other Related Danish Websites
Selected Publishers of Kierkegaard Text and Studies
Booksellers With Interest in Kierkegaard