ONLINE REFERENCE MATERIALS
The Undergraduate Journals of Philosophy are invaluable resource for any scholar interested in philosophical, theological, or interdisciplinary branches of study. In addition, the St. Olaf campus Philosophy Department offers a detailed collection of resources covering philosophical writing and grammar, graduate school information, and published journals and blogs and everything in between. There are. . .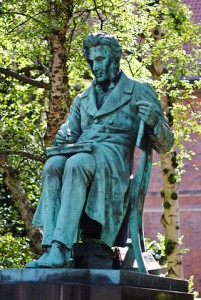 Organizations dedicated to unraveling Kierkegaard's existentialism. . .
Publishers of Kierkegaard text and studies. . .
Danish websites with useful resources. . .
Informational websites online. . .
And countless booksellers with an interest in Kierkegaard.