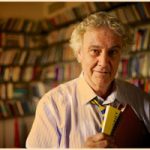 Charles Taliaferro
Professor of Philosophy, Department Chair
Buntrock Commoms 052K
507-786-3662
Ph.D., M.A., Brown University; M.T.S., Harvard University; M.A., University of Rhode Island; B.A., Goddard College
Office Hours
Monday 1:00-3:30 pm
Tuesday 1:30-4:00 pm
Thursday 2:15-4:00 pm
Or by appointment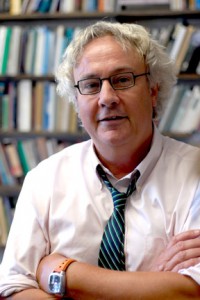 Charles Taliaferro is the author, co-author or editor of over twenty books and is the Editor-in Chief of the journal
Open Theology
, based in Berlin, Germany. Recent books include
The Golden Cord; A Short Book on the Sacred and the Secular
,  
The Image in Mind
 and 
Turning Images
, with Jil Evans, and the co-editor of 
The Routledge Companion to Theism,
A Brief History of the Soul
co-authored with Stewart Goetz, and 
The Blackwell Companion to Philosophy of Religion
. One of Charles' longstanding interests is the 17th century school of philosophy, the Cambridge Platonists.  See his co-edited
Cambridge Platonist Spirituality
. He has had publications translated into Persian, Russian and Korean. The title page of his book
Evidence and Fait
h, printed in Russian, can be viewed at the bottom of this page.
He has given lectures or been a visiting scholar at Oxford, Cambridge, St. Andrews (Scotland), Princeton, Yale, New York University, Columbia, the University of Chicago, and elsewhere.  Taliaferro has co-authored many articles and book chapters with St. Olaf students including a chapter in The Rolling Stones and Philosophy: "You're so vain. You probably think this chapter is about you" and "Praise and Blame in Philosophy of Religion" with Austin Dressen (Class of 2013) in the Toronto Journal of Theology. He recently gave the '
last lecture
' at st. Olaf college.
Charles was a guest on an Australian radio show in February 2015. The subject of this broadcast was "Soul Searching". To listen to the broadcast, click
here
.
Professor Taliaferro's CV can be found here.
Charles spent two weeks in Venice in January, 2017 with American Artist Jil Evans to prepare for a one day course they are offering at the University of Minnesota Continuing Education Center on
March 25
.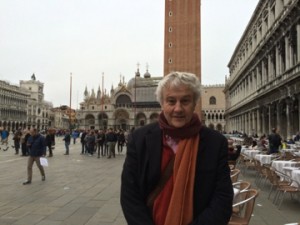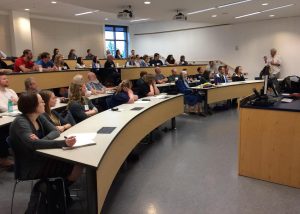 Charles talking about unconditional love during reunion weekend at St. Olaf college in 2016.
Charles and recent graduate Thomas Churchill ('14) attended a conference in Tehran during the summer of 2014. Here are some photos of this event:
The front cover of the second edition of Environmental Ethics: Contemporary Prospectives, which Charles uses in his Environmental Ethics course.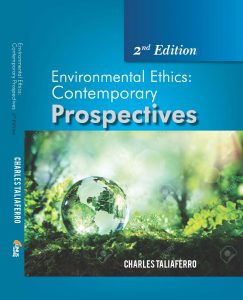 The title page of Evidence and Faith, in Russian.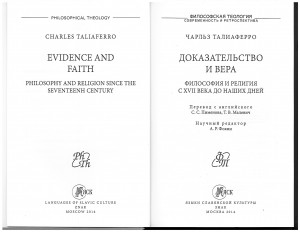 Professor Taliaferro rarely uses conventional mid-term or final exams.  Instead, Taliaferro assigns students "creative finals" in which they can create some final project that reflects some aspect of the course they have taken.  In the course Philosophical Theology two students made a casket with the writings of Kierkegaard printed on the inside and outside, encouraging the professor and class members to enter the casket to contemplate the meaning of life and death.