Professor Taliaferro's CV can be found here.
Stewart Goetz and Charles are co-editing a four volume encyclopedia of Philosophy of Religion for Wiley Blackwell with four associate assistant editors and 15 assistant editors, involving 400 scholars from around the world.
Charles at a Philosophy Congress in Brazil, August 2017.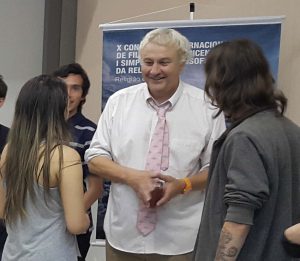 Charles and recent graduate Thomas Churchill ('14) attended a conference in Tehran during the summer of 2014. Here are some photos of this event:
The front cover of the second edition of Environmental Ethics: Contemporary Prospectives, which Charles uses in his Environmental Ethics course.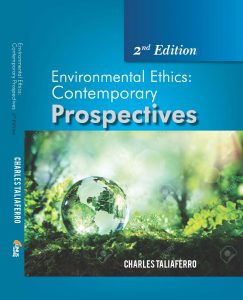 The title page of Evidence and Faith, in Russian.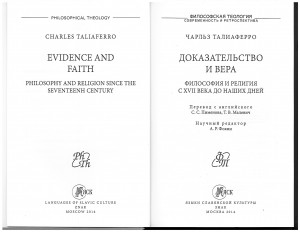 Professor Taliaferro rarely uses conventional mid-term or final exams.  Instead, Taliaferro assigns students "creative finals" in which they can create some final project that reflects some aspect of the course they have taken.  In the course Philosophical Theology two students made a casket with the writings of Kierkegaard printed on the inside and outside, encouraging the professor and class members to enter the casket to contemplate the meaning of life and death.