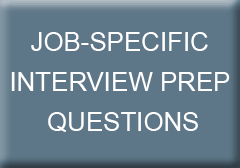 Benefit Statement
General Questions
Behavioral Questions
Negative/Weakness Questions
STAR
Illegal Questions
The Format of the Interview
An early arrival will allow time to collect your thoughts and to develop a "sense of place." When the actual interview begins, you want to feel relaxed and in control. You should arrive no more than 15 minutes prior to your appointment. Once in the office treat everyone you meet with respect and courtesy.
You will usually have 30 minutes to an hour to convince the interviewer you possess the skills, qualifications and potential that she/he is looking for in a candidate. For graduate school interviews, you may meet with a variety of people throughout a series of interviews, including admissions counselors, faculty, and current students.
Begin by firmly shaking the interviewer's hand and maintaining eye contact. Usually he/she initiates it – if not, you do it.
Each interviewer structures the time differently. However there are three basic components: introduction, body, and close.
Introduction: During the introduction, the interviewer will set the tone by making you feel at ease. Usually he/she will engage in small talk such as the weather, a brief discussion of the latest media frenzy, the game last night, etc. Small talk is meant to relax you, so allow yourself to be relaxed. Answer small talk questions briefly, honestly, diplomatically and tactfully. Be friendly, yet business-like and present yourself in a confident manner.
Body: The body of the interview is your chance to shine. When you are asked questions, listen carefully, think before you speak and then give clear, concise answers and provide examples. Be honest in representing your background, your skill set, and your accomplishments. Ask questions pertaining to the job or program, the organization, and your fit. The interviewer will probably ask you what you know about the organization or institution, and after you give your answer, will talk about the program or position, the industry, and their plans for the future. Find common ground with the interviewer. Interviewers are human beings who will often select someone they like–someone they are connected to. If you can get them to like you as a person in addition to making them feel that you are the best candidate, you will have done yourself a tremendous favor.
Close: The close of the interview is the time when you may be asked if you have any questions. Be prepared to ask intelligent questions that show you have done some research.
Examples include:
How easily do people advance from this position? What is a typical career path?
What do you see as the biggest challenges of this position or program?
How will I be evaluated? promoted?
What kind of training opportunities can I expect as a new employee?
Is there a mentoring program for new students?
What types of tasks should your ideal candidate be prepared to face on a day-to-day basis?
What are the most rewarding components of this job or program?
Who would be my immediate supervisors?
Who will be the other members of my team?
What do you see as the future of this organization or program?
What are the immediate goals of this organization or program?
What are the challenges facing this organization or career field in the near future?
Why was this position made available (or created)?
What do you believe will change with this role within the first year?
How can the person you hire be of most value to the team or organization in light of the project goals you mentioned?
What qualities does the team value most in a new member?
How would you recommend that a new employee build relationships in this position?
What type of team member have you hired in the past that worked out well? What about new hires that didn't fit in?
Be sure to express your interest in the opportunity before leaving. If you know you want the job/program, say it! If an interviewer senses a lack of interest or excitement, they will make an offer to someone else whose enthusiasm was obvious.
---
Interview Questions
The Benefit Statement
Do you know the best way to respond when an interviewer asks you, "Tell me a little about yourself?" This is the very question (and those that are similar to it) that a Benefit Statement helps you answer. The Benefit Statement is a brief (45 – 60 second) statement about who you are and how you can add benefit to an organization. No matter how the interviewer chooses to phrase the question, the task remains the same: in less than a minute, give a concise statement about yourself that will capture the interviewer's interest. This strong introduction of yourself will draw on the accomplishment and skill statements you develop using the guidelines below.
Three areas of interest should be covered in your Benefit Statement:
Academics
Related Experiences (Internships/Work Experience)
Extra Curricular or Community Activities
The following exercises will help you develop your Benefit Statement
Exercise #1: Accomplishment & Skill Statements
List your accomplishments and 3-5 skills for each accomplishment to help you develop strong answers to interview questions and a Benefit Statement. This exercise assists in pinpointing transferable skills that are of great interest to potential employers. The following is an example: Accomplishment: Completed independent research project on sex role typing in two year olds. Skills used: 1) Worked independently, 2) Conducted research using varied sources, 3) Interviewed subjects using self-designed questionaire, 4) Analyzed data, identified patterns and drew conclusions, 5) Presented finding to colloquium through Powerpoint; wrote paper summarizing research and findings.
Exercise #2: Writing the Benefit Statement
Take out a piece of paper and pencil and write out YOUR Benefit Statement. Use your Accomplishment and Skill statements from the previous exercise to guide you. Rewrite, edit, and polish this statement until you are comfortable with it, then practice delivering it until you can say it comfortably and naturally. This will be the underlying theme that you will want to stress throughout your interview. Know your Benefit Statement well enough so that you can talk about the gist of it even when you're under the pressure of an interview, however, be careful not to sound like you are reciting a speech. You want to sound natural and intelligent. When you are ready, make an appointment to share your Benefit Statement with a Piper Center Career Coach.
Example Benefit Statement:
I am currently a Senior at St. Olaf, Majoring in Math with a concentration in Asian Studies. In addition to my math courses, my academic training includes coursework in Economics and the humanities that has developed my problem solving and organizational skills. Additionally, I have had the opportunity to travel on St. Olaf's Global semester. My senior project has allowed me to use both my Math and Asian Studies in developing a cost/benefit model for a small exporter to Pacific Rim countries. I was complimented for my initiative and overall performance. Last summer I had an internship working for the Twin Cities Exchange Group in St. Paul. In the internship I supported the development of a new marketing strategy while learning new and exciting computer applications in controlling costs in the export business. I have also been involved in extra-curricular activities while at St. Olaf. I was treasurer for the Math Club and helped at the Northfield Hospice. I believe that this combination of coursework, hands-on experience, and sensitivity to other cultures makes me an ideal candidate for a position with you as product specialist.
General Interview Questions
Take time to review many interview questions and prepare an answer you would give if asked that question. In addition to the questions listed here, the Piper Center has many books with sample interview questions and strategies to answer them successfully. Many websites provide the same type of information (at Monster.com, click on Interview Center under the Marketplace tab OR, at Vault.com, link to Interview Questions under the Job Advice tab). Lynda.com offers video tutorials on acing your interview. Login to Handshake to schedule a practice interview with a Piper Center coach.
What are your long range career goals, when and why did you establish these goals and how are you preparing yourself to achieve them?
What specific goals, other than those related to your occupation, have you established for yourself?
What are the most important rewards you expect in your career?
What do you consider to be your greatest strengths and weaknesses?
How would you describe yourself? How would others describe you?
How has your college experience prepared you for a career?
Why should I hire you?
What qualifications do you have that make you think you will be successful?
How skilled are you in Excel? (Lynda.com offers tutorials in Excel fundamentals)
In what ways do you think you can make a contribution to our organization?
Describe the relationship that you believe should exist between you and your supervisor.
What two or three accomplishments have given you the most satisfaction?
What led you to choose your field of major study?
If you could do so, how would you plan your academic study differently? Why?
Do you have plans for continued study? An advanced degree?
What have you learned from participating in extracurricular activities?
In what kind of work environment are you most comfortable?
In what part-time or summer jobs have you been most interested?
How would you describe the ideal job for you following graduation?
What do you know about our organization?
What two or three things are most important to you in your job?
What criteria are you using to evaluate the organization for which you hope to work?
Do you have a geographical preference? Why?
Will you relocate?
What major problems have you encountered and how did you deal with them?
What have you learned from your mistakes?
What is it about this particular position or program that attracts you?
Why do you want to work for this organization/in this field?
Why should we select you over other candidates?
What questions do you have for us?
For Job Interviews: If the potential employer does not offer information about SALARY and BENEFITS, it is inappropriate to ask questions regarding COMPENSATION until you are actually offered the position. Go into an interview with the assumption that the potential employer is competitive with others in the industry or field.
Behavioral Interview Questions
Behavioral interviewing allows the interviewer to get an understanding of how you, the interviewee, actually reacted or behaved in various situations. This style of interviewing is based on the concept that future behavior is best predicted by past behavior. Every question is asked with a specific purpose in mind. For example, if asked, "Describe a situation when you had a conflict with a colleague and how you handled that conflict," the interviewer is evaluating your interpersonal/communication skills. Behavioral-based questions are likely to begin with some variation of:
Give me an example of a time when….
Describe a situation where…
Give me an example of how you…
Tell me about a time when you…
Behavioral questions must be answered with a specific example. Typical Behavioral Questions (and what they address) include:
Describe a disagreement you had with a supervisor, how it evolved, and how you resolved it. (conflict management)
We've all had occasions when we misinterpreted something that someone told us, like a due date, complicated instructions, etc. Give me an example of when this happened to you, why it happened, and how you rectified the situation. (communication)
Give me an example of a situation in which you made up your mind too rapidly, and how that affected the outcome of the situation. (decision making)
Everyone has to bend or break the rules sometime. Describe an example of when you did this, why, and what came of it? (judgment or ethics)
Describe your strengths (usually 3) and specific ways that you have utilized them. Identify a weakness and how you've countered or worked around it successfully. (transferable skills)
Describe an experience when you were part of a team, the part you played on the team and how you handled team members who were not contributing. (teamwork)
Describe a situation where you assumed responsibility for getting something fairly complicated or important done and how you went about it. (planning/organizational skills)
Describe a time when you encountered an obstacle you could not overcome and how you dealt with that situation. (persistence)
Questions About Negative Experiences or Weaknesses
Caryl Rae Krannich and Ronald L. Krannich, Ph.D's, authors of, Interview For Success: A Practical Guide to Increasing Job Interviews, Offers, and Salaries, 7th Ed., offer the following information about answering questions related to negative past experiences or weaknesses: You will want to select examples that promote your skills and have a positive outcome. If an interviewer asks you to talk about a time something negative happened or asks you to talk about weaknesses, try to choose an example where you were able to turn the situation around so that something positive came out of it. For example, if asked, "Tell me about a time you made a bad decision." Try to identify an example where:
even though it wasn't the best decision, you were able to pull something positive out of the situation
though it was a poor decision, in the next similar situation you made a good decision or you learned from it and have identified how you will handle it differently the next time a similar situation arises
it was a bad decision but the negative outcome had only minor impact.In other words, try to pull something positive – either that you did or that you learned – out of even a negative experience you are asked to relate. The employer is interested in the process you went through and the reasoning behind your actions – not just the outcome.
---
S.T.A.R – An Interview Technique for Behavioral Interview Questions
In an interview, you are asked to share details of your experiences on the premise that past behavior (performance) predicts future behavior (performance). Past examples may come from work experience, internships, academic experiences, extra-curricular activities or volunteer work. The S.T.A.R. technique allows you to talk specifically about the skills you possess. This method provides concrete answers to any type of interview question but is essential for success with behavioral interviewing. Think of your answer as " story-telling ." Tell the interviewer a story with a beginning (the situation, problem or project), a middle, (the action you took), and an end (the result of your action) that illustrates how you used a particular skill. To be effective your answer must contain all of the S.T.A.R. components.
S.T.A.R. = Situation/Task . . . . . Action . . . . . Result
Situation/Task – description of a specific situation, project or task related to skill sought Action – what did you do? Result – what happened?
Example:
Tell me about a time when you gave exceptional customer service. As a student worker in St. Olaf's admissions office, I am back-up for the phones. Last week I answered a call from Mrs. J who had some questions that were pretty specific. When I suggested that she call the academic departments involved, Mrs. J sounded very annoyed and said that her phone call had been transferred several times already. So I offered to gather the info for her and call her back later that afternoon. First, I talked with my supervisor and explained the situation and what I was going to do. Then I made a couple of calls to get the info I needed. I had a class that afternoon and so had to leave a message with one department, but I returned after my class, even though it wasn't a regularly scheduled work time for me, to follow through. When I returned the phone call to Mrs. J, she was very appreciative and said that the St. Olaf admissions office had been more responsive than had other colleges she called. She then made an appointment for her son to have a campus visit next month.
---
Illegal Questions and Tactful Responses
The following information was gathered from Interview For Success: A Practical Guide to Increasing Job Interviews, Offers, and Salaries. 7th Ed. By Caryl Rae Krannich and Ronald L. Krannich, Ph.D's, has a section on "Illegal Questions and Tactful Responses."
The following types of questions are considered illegal:
Are you married, divorced, separated, or single?
How old are you?
Do you go to church regularly?
Do you have many debts?
Do you own or rent your home?
What social or political organizations do you belong to?
What does your spouse think about your career?
Are you living with anyone?
Are you practicing birth control?
Were you ever arrested?
How much insurance do you have?
How much do you weigh?
How tall are you?
Though it is hoped you will not encounter these types of questions, it is better to be prepared than to be caught off guard. There are three ways of approaching these questions: 1) you may decide that the job is not as important as defending your principles and that this position/organization is not a good match, 2) you may choose to answer the question and, if you get the job, work from within the organization to change their interviewing etiquette, or 3) you may believe that the employer is trying to see how you'll react in stressful situations, so you answer the question by indicating indirectly that it may be an inappropriate question. See pages 88 – 90 in Krannich and Krannich's book for more details and examples on this topic. Tom Washington, author of, Interview Power: Selling yourself Face to Face, also touches on the topic of illegal questions in Chapter 14 of his book.