OSA Sticker & Button Competition
Submit a design (or two) for the OSA Sticker and Button Design Competition!
Prompt:
The OSA is looking for bold, exciting designs for buttons and stickers that we can give out from our office! Designs should be bright and colorful, representative of the OSA and the St. Olaf student body.
Design Requirements:
Stickers:  Can be any shape.
Buttons: Must be a circle or square.
Accepted file types: ai, psd, png, jpeg, pdf
Must include either "OSA" or "Office of Student Activities" OR aspects of our office (student activities, student organizations, student leadership) within the design.
Colors: All colors are fair game, however, if you wish to use a pallate, the SGA colors are a solid option.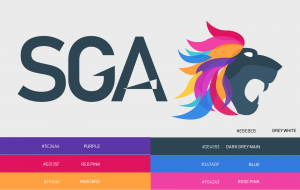 Submitting Designs:
Send an email to osa@stolaf.edu with design(s) by Wednesday, May 13, 2020.
Judging Designs:
Designs will be reviewed by OSA staff and, if ample designs are submitted, will be shared with students to vote.