The Presence Finance tool is built on four forms: Allocation, Deposit, Expenditure, and Reconciliation.
The graphic to the right shares a little more about how the four forms work together to assist you in managing your student organization's budget. Each form can be accessed by clicking on its respective button below. To gain access to the Presence Finance tool, you will need to have completed the annual OrgEssentials training.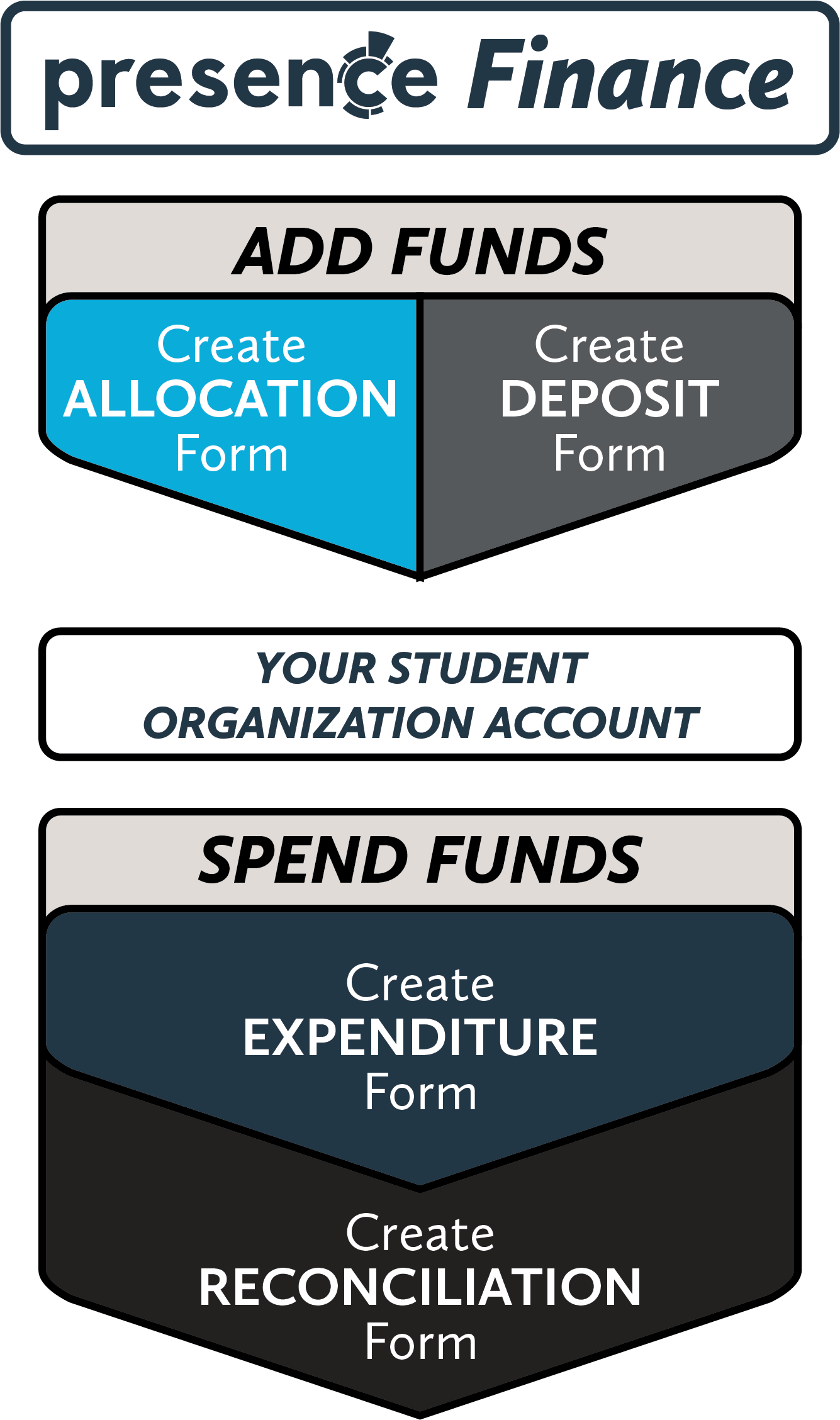 If you have questions about how to use the Presence Finance tool, please review our Presence video tutorial library or stop by the OSA!