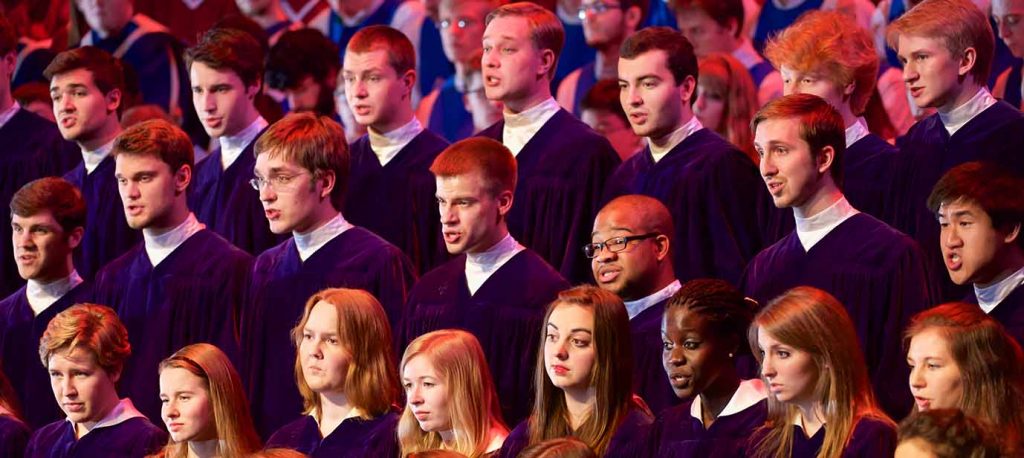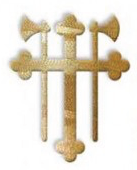 The St. Olaf Choir is a treasured ensemble at St. Olaf College and the purple robes worn by its members (new in 2015–16 with a gold Norwegian cross insignia) are a visible symbol of musical passion and excellence. For generations of choir members, donning the distinctive garb represents a significant individual artistic achievement and signifies a shared responsibility to represent the college through outstanding choral performance. The robes are a collective commitment to the choir's mission, message, and legacy.
In 2001 St. Olaf began a robe sponsorship program that provided the opportunity for a powerful connection between current choir members and friends of the college who choose to celebrate the St. Olaf Choir's legacy. Sponsorships are available at $3,000 per robe and are recognized with a personalized gold embroidered label sewn inside the robe. Sponsors can choose who they'd like to honor or memorialize, and donor and honoree names are listed on this site. Sponsor labels from retired robes are on display in Alumni Hall.
Email Sarah Gingerich (or call 507-786-3179) with questions and to obtain an order form.
All robe sponsorship gifts are tax-deductible contributions to St. Olaf College to the extent allowed by law. Robe sponsorship gifts will be counted toward reunion campaigns and in the St. Olaf Fund.