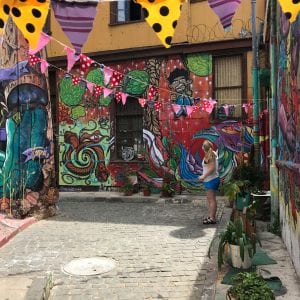 This custom-designed itinerary will highlight the breathtaking landscapes and fascinating culture and history of Chile and Argentina. We begin in Chile's cosmopolitan capital of Santiago and wander the labyrinthine streets of Valparaíso. Then, we'll explore one of the most remote inhabited islands in the world, Easter Island, to try to uncover the secrets of its enigmatic past and witness the beauty and historical sites that make the island so unique. And finally we'll taste Argentina's world-famous Malbec wine in the idyllic vineyards of Mendoza. Join us to experience the region's compelling history, delicious gastronomy, pristine natural environment, and more as you step off the beaten path in Chile, Easter Island, and Argentina.
Highlights
Dive into the culture and history of Santiago, exploring the sights and sounds of Chile's dynamic capital.
Meander coastal Valparaiso's cobblestone streets and enjoy the World Heritage architecture.
Enjoy vineyard visits and tastings in the hills of Casablanca Valley.
Contemplate the mysteries of Easter Island and witness the variety amongst the more than 1,000 moai statues.
Take in the view of the crater lake at the top of the Rano Kau volcano.
Travel back in time at the ceremonial village and petroglyphs of Orongo.
Explore the city and history of Mendoza, and learn local gastronomic techniques from one of the region's renowned chefs.
Sip local varieties in the Uco Valley of Mendoza and try your hand at creating your own wine blend.
Marvel at the natural beauty of the Villavicencio Reserve before experiencing a traditional Argentine asado.
Relax at carefully selected boutique accommodations in spectacular and varied natural settings.
See the full Itinerary.