Led by David Booth, Associate Professor Emeritus of Religion, and Ann Tobin, Retired Attorney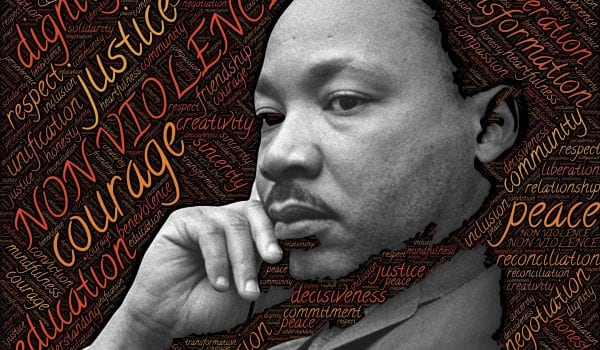 America's long struggle for racial justice is in a new and volatile stage. Fourteen years ago, when we elected our first Black president, some saw the dawn of a "post-racial" era. Instead there was a swift backlash of white nationalism. Now conflict about race seems endemic. As black and brown voters become influential, white legislatures raise new obstacles to their participation. As activists demand police accountability, some leaders promise to "get tough on urban crime." As scholars propose new frameworks for understanding the persistence of racism, conservative commentators deride them, and seek to outlaw their teaching.
Religion has long been at the center of this conflict. Ante-bellum defenders of slavery claimed the Bible justified the practice. But opponents of slavery, and advocates for civil rights, relied on the Bible to sustain the struggle for equal justice. More recently, religious scholars have demonstrated the tragic historical convergence of Christian ideas with ideas of white supremacy. Conversely, theologians show that, at its heart, Christian faith is the good news of inclusion and welcome.
This tour is an opportunity to understand these dynamics more deeply. We will travel to sites in Jackson, Memphis, Birmingham, Selma, and Montgomery, where great heroes of civil rights confronted defenders of an old order of white dominance. These are places where America's claim to be a land of equal opportunity was put to the test. As we visit these historic sites, we will read and discuss brief texts that explore contemporary arguments about the most basic questions. What is "systemic racism"? What is "critical race theory"? What is "white privilege"? We'll ask these questions in the setting of some of the most dramatic events of America's civil rights struggle—a struggle that urgently continues.
See more details below and use the Register Now button above to join us.
This tour was custom designed to help us understand the ongoing conflict of racism through the helpful lens of religious history.
This itinerary is subject to change. Travel demands flexibility. We will strive to balance adaptability with remaining on schedule. Please trust that, when it is not possible to follow the plan laid out below, your tour leaders and dedicated guide will work to find substitutions that retain the quality of this Study Travel tour. Various details may be added or changed due to information obtained while making reservations, or perhaps on site, especially because of the weather. BLD indicate included group meals.
Tuesday, Oct 3   Arrive Jackson       D
Make your own way to Jackson, Mississippi. Around 6 pm we'll gather in the Club Lounge for a cocktail and welcome from David and Ann, followed by a group dinner at the hotel. (Iced tea and lemonade are included with every group meal. The welcome and farewell dinners also include beer and wine. Please note that bottled water will also be provided on our private motor coach whenever we use it.)
Wednesday, Oct 4   Jackson       BL
After breakfast, meet in the hotel lobby to walk just over half a mile to the new Mississippi Civil Rights Museum for a guided tour. This state-funded museum provides an honest and painful account of the Civil Rights Movement in Mississippi through a series of galleries packed floor to ceiling with photographs, texts and recordings. There are a total of eight galleries that branch off from a central rotunda that brings daylight into the museum. Inside the rotunda, an illuminated sculpture pulses and glows every 30 minutes (reminding you how quickly time passes at the museum) and gospel songs play. The idea is to begin and move, always staying left, from one gallery to the next one. The museum exhibits begin with the back story to the civil rights period – the European slave trade. From there the museum timeline moves through the Civil War, Reconstruction and the birth of Jim Crow, and then moves to after World War II with a harrowing room which focuses on Emmett Till. Woven through the galleries is a parallel record of resistance from activists like Medgar Evers.
After a group lunch at the Mississippi Civil Rights museum, we'll visit the Smith Robertson Museum and Cultural Center which is dedicated to increasing public understanding and awareness of the historical experience and cultural expressions of African Americans. Exhibits here highlight the contribution of black Mississippians through struggle and achievement. Meeting the group will be Ms. Gwen Harmon, the museum director, a Mississippi native who spent 15 years at National Civil Rights Museum in Memphis. As the Director of the "small but mighty" Smith Robertson Museum, Harmon's role is to showcase the museum's moments of the Civil Rights movement about Jackson and Jacksonians.
Remainder of the day free with dinner on your own.
Thursday, Oct 5     Jackson   BLD
This morning we'll take our private motor coach for a 15 minute drive to the Medgar Evers Home Museum, located in the home where Evers lived, on Margaret Walker Alexander Drive in Jackson. Medgar Evers, the field secretary for the NAACP in Mississippi, was assassinated in the driveway of his Jackson home in 1963. That home was given to Tougaloo College and is now a museum dedicated to Evers' life and the history of the civil rights movement. We'll meet with Tony Bound, the curator for his home.
Then we'll drive to Malaco Records, an American independent record label based in Jackson, that has been the home of various major blues and gospel acts, such as Johnnie Taylor, Bobby Bland, Z. Z. Hill, Denise LaSalle, Benny Latimore, Dorothy Moore, Little Milton, Shirley Brown, Marvin Sease, and the Mississippi Mass Choir. The first big hit on the Malaco label was Dorothy Moore's "Misty Blue," in 1976, but it was the unexpected success of Z.Z. Hill's LP Down Home in 1982-83 that launched Malaco on a trajectory to become the dominant label in its field.  It defines the state of contemporary southern rhythm and blues, soul, and gospel, with more than 30 years of making black music for black people, focusing on local artists and songwriters. We will be meeting with co-founder Gerald "Wolf" Stephenson for a tour of the record company.
We will drive to Jackson State University for a buffet lunch in the former offices of COFO which in 1961 was known as the Council of Federated Organizations (COFO). It was established as an umbrella organization to unify and meet the needs of an increasing presence of civil rights organizations in Mississippi, including the Student Nonviolent Coordinating Committee (SNCC), the Congress of Racial Equality (CORE), the Southern Christian Leadership Conference (SCLC), the National Association for the Advancement of Colored People (NAACP), and a host of local organizations. In 1963, COFO made 1017 John R. Lynch Street its home, and the office we will be visiting served as the state headquarters for the modern Mississippi civil rights movement. Making voter registration and education a top priority for the Mississippi movement, COFO was instrumental in organizing the 1963 Freedom Vote, the Mississippi Freedom Democratic Party, and the 1964 Mississippi Summer Project, better known as Freedom Summer.
After lunch we'll meet with Dr. Robert Luckett, an Associate Professor of the Department of History at Jackson State University. As a Civil Rights historian, Dr. Luckett's expertise is on the modern Civil Rights Movement and the African-American experience. Dr. Luckett will also be joined by Hezekiah Watkins who was the state's youngest Freedom Rider, having been arrested at the age of 13. Mr. Watkins will share his extraordinary story with the group.
Next we'll drive past the former Greyhound Bus station. This prominent site from the 1961 Freedom Rides against segregation has been lovingly renovated by architect Robert Parker Adams whose architectural firm occupies the art deco structure today. The bus will drop the group off at Farish Street which was the thriving center of African American life in Jackson during the Jim Crow era. In recent years the street has fared poorly with boarded up buildings and vacant lots and a few lone businesses struggling to survive. Pass by the Collins Funeral Home where on June 15, 1963, a throng of 4,000 mourners marched from the Masonic Temple to the Collins Funeral Home where Medgar Evers' body was prepared for burial at Arlington National Cemetery.
Stop by the Big Apple Inn where owner Geno Lee opens exclusively to receive our group and provide everyone with an opportunity to sample a "pig ear" sandwich or a smoked sausage sandwich. Geno Lee is the fourth-generation owner of the Big Apple Inn. His great-grandfather, Juan "Big John" Mora, who was born in Mexico City, arrived in Jackson in the 1930s, began peddling hot tamales on street corners and, by 1939, had earned enough money to buy a storefront on Farish Street, calling his new venture the Big Apple Inn, naming it after his favorite dance, the Big Apple. Today, the Big Apple Inn is known for its smokes and ears and for its service to the community.
We'll return to the hotel for a group discussion, before enjoying a group dinner at Johnny T's, now a restaurant but once the home of Crystal Palace. The Crystal Palace Ballroom was the most celebrated club on Farish Street in the 1930s and 1940s, hosting big names like Duke Ellington and Louis Armstrong in its upstairs ballroom. In the early 1960s the Mississippi Free Press, a newspaper started by Medgar Evers and other civil rights activists, was also at this location. After dinner enjoy a private Blues performance by local musician, McKinney Bluesman Williams.
Friday, Oct 6     Jackson — Memphis     BLD
We'll depart Jackson this morning in our private motor coach and head north, driving through the flatlands of the Mississippi Delta.
Our first stop is the B.B King Museum. From the cotton fields, street corners and juke joints of the Mississippi Delta came the blues. Considered by many to be the only truly indigenous American music, this form has influenced musicians worldwide and is deeply rooted in Delta soil. And so is the man who helped spread the blues as its foremost ambassador, Riley B.B. King. The Museum opened in 2008 to rave reviews and delivers an unparalleled experience. The exhibits include thousands of rare artifacts, award-winning films, computer interactives, and an incredible story of courage and the power of the human spirit.
Next we'll drive to Greenwood and the Museum of the Mississippi Delta. The museum was founded in 1969 at the crossroads of Delta history and art. The extensive collection includes artifacts related to agriculture, Native America, regional military history, and one of the Delta's most extensive collections of regional art.
Then we'll meet Sylvester and Mary Hoover, owners of the Hoover's Store in Baptist Town. Mary Hoover will prepare barbeque ribs for our group lunch and, of course, her famous butter-roll, similar to a cobbler but without the fruit. Mary is a fabulous cook, owned a popular soul-food restaurant in the historically black Baptist Town neighborhood for nearly 30 years, and was involved in preparing the spreads for the food scenes in the movie, The Help. Lunch will be served in the museum.
After lunch we'll drive a short distance to Baptist Town, which was established in the 1800s in tandem with the growth of the local cotton industry. Known for its strong sense of community, it is anchored by the McKinney Chapel M.B. Church and a former cotton compress. In blues lore Baptist Town is best known through the reminiscences of David "Honeyboy" Edwards, who identified it as the final residence of Robert Johnson, who died here in 1938.
We'll visit the small Back in the Day Museum which Sylvester has created. This community museum explores the African-American culture in the Delta. Sylvester will accompany the group on a 20-minute drive to Money where the first marker on the Mississippi Freedom Trail was placed at the remains of Bryant's Grocery, the site associated with the murder of black teenager Emmett Till. The store is where Till is said to have wolf-whistled at white shopkeeper Carolyn Bryant in August 1955. The 14-year-old was kidnapped, tortured, and killed a few days later in a crime that helped set the civil rights movement in motion. It has often been called "ground zero" of the civil rights movement. Carolyn Bryant's husband, Roy Bryant, and his half brother, J.W. Milam, stood trial on murder charges weeks later. After 67 minutes of deliberations, the all-white jury found the men innocent. In January 2017, Mrs. Bryant recanted her account of Emmett Till being "menacing and sexually crude" toward her.
We'll continue to Sumner to visit the Emmett Till Interpretive Center, which tells the story of the Emmett Till tragedy and points a way toward racial healing. Specifically, the center uses arts and story-telling to help process past pain. Meet with Benjamin Saulsberry and learn of the apology resolution written by the community of Sumner and issued from the steps of the courthouse in which Emmett Till's murderers were acquitted. After a decade of work from the Emmett Till Interpretive Center, they now invite you to join in on a call to action in your own community, recognizing a need to address racial injustices across America.
Group dinner at the Sumner Grill, which will be opened privately for us and is a perfect spot for a group discussion. Then we'll continue on to Memphis and check into the Hu Hotel.
Saturday, Oct 7    Memphis    BL
Today we'll start with a visit at the Lorraine Motel, now the home of the National Civil Rights Museum. The motel was bought in 1945 by Walter and Loree Bailey. Under the Baileys' ownership it became a modest safe haven for black travelers and visitors who were welcomed with home-cooked meals, and offered an upscale environment. Martin Luther King Jr. stayed at the motel numerous times and came again in the spring of 1968 to support a strike by sanitation workers. On April 4, 1968, he stepped out of Room 306 and talked to friends in the parking lot below. As King turned to walk back into his room, a bullet struck him in the neck, taking his life instantly. The museum is filled with artifacts, films, oral histories, and interactive media which guide visitors through five centuries of history, from slave resistance to the numerous protests of the American civil-rights movement. A large white wreath hangs on the balcony outside Room 306 and it's possible to look into the room which has been preserved to capture exactly what it looked like on that tragic day. Across the street is the Legacy Building (the boarding house from where the assassin's shot was allegedly fired), which examines the investigation of the assassination, the case against James Earl Ray, and ensuing conspiracy theories. Outside the museum, we'll meet with Jacqueline Smith who has spent 30 years protesting outside the Lorraine. After being forcibly removed from the premises when it closed, she has devoted her life to protecting King's legacy. Ms. Smith argues that the museum has forever changed her community which has been systematically dismantled, uprooted and relocated against their will. The only goal she argues is the "gentrification" of an area that tourists now visit in the hundreds every day.
After a group lunch at the Four Ways in Soulsville, we'll focus on Memphis' music history with a visit to the Stax Museum of American Soul, which provides insight into the civil rights story set within the Memphis music scene. A fascinating exhibit traces the history of the Blues and its impact on American music. Here we will meet with Jeff Kollath, the executive director of the museum.
A mile north is the Slave Haven Underground Railway house where dark cellars, hidden passageways and trap doors were used by runaway slaves attempting to flee north to freedom. Built by slave sympathizer and German immigrant Jacob Burkle, this modest home tells the story of the Memphis slave trade and the Underground Railroad.
We'll return to the hotel for a group discussion, and then leave the evening free with dinner on your own.
Sunday, Oct 8    Memphis – Birmingham   BL
Depart the hotel for a 3-1/2 hour drive to Birmingham. Upon arrival we'll attend a Sunday church service at the 16th Street Baptist Church, followed by a group lunch at a local restaurant.
After lunch, we'll meet with Rev. Carolyn McKinstry. Carolyn was 14 and inside the 16th Street Baptist Church when a bomb killed four young girls as they prepared to sing in their choir on September 15, 1963. More than 8,000 mourners, including 800 clergymen of both races, attended the funeral. No city officials attended.
Across the Street is the historic Kelly Ingram Park, site of civil rights rallies, demonstrations and confrontations in the 1960s. Historic footage of police-attack dogs and high-powered fire hoses remain indelibly imprinted on the memories of those who saw the images on televisions and in newspapers around the world in the 1960s. Sculptures throughout the park are vivid depictions of police dog and fire hose assaults on demonstrators, many of them children.
We'll check into the Redmont Hotel and meet for a group discussion. Evening is free with dinner on your own.
Monday, Oct 9     Birmingham – Montgomery     BL
This morning we'll meet with Charles Woods III in the Rev. Fred L. Shuttlesworth Lecture Room for an introduction to and guided tour of the Birmingham Civil Rights Institute, an interactive museum that tells the story of the Civil Rights Movement. The museum features a rendition of a segregated city in the 1950s, as well as the actual jail cell door from behind which Dr. Martin Luther King Jr. penned his famous "Letter From Birmingham Jail." The institute is also home to an expansive archive of documents from the Civil Rights Movement and nearly 500 recorded oral histories relevant to the period.
We'll enjoy an early group lunch at the Pizitz Food Hall, which showcases an exciting collection of small restaurant concepts from an array of restaurateurs and serves as a tribute to culinary tradition as well as Birmingham's growing status as an ambitious food city.
After lunch, we'll drive about 2 hours to Selma and stop outside of the Brown Chapel African Methodist Episcopal Church, the site of Malcolm X's address in support of voting rights, Dr. King's eulogy for Jimmie Lee Jackson, and Jackson's funeral. Three marches from Selma to Montgomery, Alabama began from this church, which also served as the temporary headquarters for the Southern Christian Leadership Conference.
Continue to the Selma Interpretive Center for a conversation with Foot Solider Annie Pearl Avery, whose civil rights work spans decades. Annie Pearl joined the Student Nonviolent Coordinating Committee (SNCC) at age 16. When Freedom Riders were mobbed in Birmingham in May 1961, she went to the bus station to see what was happening and offer assistance. She could not get through police barricades, but she met SNCC organizer Wilson Brown who invited her to attend a SNCC conference in Georgia. Eventually she became SNCC's project director for the voter registration effort in Hale County, Alabama. Annie Pearl will discuss with us her experience in the civil rights movement, as well as her experience walking across the Edmund Pettus Bridge on March 7, 1965: Bloody Sunday.
We'll walk across the Edmund Pettus Bridge where beginning on March 21, 1965 marchers walked for five days to Montgomery camping during the night in the fields of farmers sympathetic to their cause.
Next we'll drive the 54 miles between Selma and Montgomery and follow the marcher's route that helped to change American history. The Selma to Montgomery National Historic Trail commemorates the events, people, and route of the 1965 Voting Rights March in Alabama. While participating in the Selma to Montgomery march in 1965, St. Olaf alumnus James Reeb '50 was murdered by white segregationists, dying of head injuries in the hospital two days after being severely beaten. Three men were tried for Reeb's murder, but no one was ever convicted.
Upon arrival in Montgomery we'll check into the Renaissance Montgomery Hotel and have a group discussion. Dinner is on your own tonight.
Tuesday, Oct 10    Montgomery      BLD
Today, although the Dexter Street Parsonage is closed, we have arranged a special visit of the Centennial Hill area with Dr. Valda Harris Montgomery, who is the daughter of Richard and Vera Harris, who were closely connected to the leaders and activists of the movement. During the civil rights movement their house, just four houses down from MLK's parsonage, was a haven for freedom riders and many more. They ran a drugstore caring for the African American community during the Jim Crow era. Valda was 13 when John Lewis showed up in the wee hours of the morning at her parents' house, beaten, bloodied, exhausted, and looking for refuge from a white mob. Her parents opened the door to their home as they did for so many others. We'll take a short walking tour and have a chance to enter the Harris home to see the barber shop where MLK would go to regularly to have his hair cut.
We'll continue on to the Legacy Museum. The museum, created by the Equal Justice Initiative (EJI), aims to tell the history of racial inequality and economic injustice in the United States. For more than a decade, EJI has been conducting extensive research into the history of racial injustice and the narratives that have sustained injustice across generations. The new museum is the physical manifestation of that research. The museum employs unique technology to dramatize the enslavement of African Americans, the evolution of racial terror lynchings, legalized racial segregation and racial hierarchy in America, exploring the history of racial inequality and its relationship to a range of contemporary issues from mass incarceration to police violence.
We'll have a group lunch at Pannie George's, where local food is served cafeteria style. Next we'll visit the National Memorial for Peace and Justice. The memorial, created by the Equal Justice Initiative, is the nation's first memorial dedicated to the legacy of enslaved black people, people terrorized by lynching, African Americans humiliated by racial segregation and Jim Crow, and people of color burdened with contemporary presumptions of guilt and police violence. The Memorial for Peace and Justice was conceived with the hope of creating a sober, meaningful site where people can gather and reflect on America's history of racial inequality.
From here we will walk a short distance to a recently installed piece called "The Mothers of Gynecology." Created by activist and accomplished artist Michelle Browder, it stands as a challenge to the statue outside the Alabama State House which commemorates a 19th-century physician most people have never heard of: J. Marion Sims, the so-called "father of modern gynecology." Michelle's statue immortalizes three of the women – known as Anarcha, Lucy, and Betsey – who went under Sims's knife in a ramshackle structure he grandiosely called the "Negro Hospital" and where he performed 30 surgeries on Anarcha alone. In Browder's rendering, the women are proud and defiant. Anarcha is a towering presence; rising 15 feet high – nearly double the size of the bronze monument to Sims.
Group dinner this evening at Saza Restaurant.
Wednesday, Oct 11     Montgomery      BD
This morning we'll meet Wanda Battle at the Dexter Avenue King Memorial Baptist Church. The Church has a history of community service that spans well over a century. On October 3, 1887, the first registration of students for Alabama State University (then the Normal School for Colored Students) was held in the lower unit of the church. Over the years, it has served the community through the use of its facilities as meeting place for many civic, educational and religious groups, and through its human resources. Much of Montgomery's early civil rights activity – most famously the 1956 Bus Boycott – was directed by Dr. King from his office in the lower unit of the church.
The Church's original name – the Second Colored Baptist Church – was changed to Dexter Avenue King Memorial Baptist Church in memory of its twentieth pastor, Dr. Martin Luther King, Jr., who led the congregation from 1954 to 1960. Wanda Battle is a native of Montgomery Alabama, was born during the 1955 Montgomery Bus Boycott, and grew up during the 1960s Civil Rights Movement. Wanda is a powerful voice and advocate for human rights, civil rights, and equal rights.
We'll enjoy a buffet lunch at Martha's Place. Owner Martha Hawkins struggled for years, battling with a severe mental illness as a poor single mother trying to make ends meet. Today Martha only hires folks who are down on their luck, just as she once was.
We'll meet for a final group discussion before a farewell group dinner and reception at Bricklayers Hall, constructed by a Black union despite the lack of popularity for unions in the South. During the first few months of the bus boycott, the Montgomery Improvement Association, led by the Rev. King and others, operated out of churches until moving its headquarters to the Bricklayers Hall. Within those walls, MIA staff members cut the checks for the Black-owned gas stations who fueled the carpools during the boycott. The MIA Newsletter was printed at the hall and when King called for an end to the 381-day boycott, it was from within the hall.
Thursday, Oct 12     Depart Montgomery     B
Individual departures.
David Booth earned his B.A. in the comparative study of religion at Harvard College in 1978, and his Ph.D. in theology from the University of Chicago in 1984.
He came to St. Olaf in 1985 to teach in the religion department and the Paracollege. Following the closure of the Paracollege, he was the first director of the St. Olaf Center for Integrative Studies. Until his retirement in 2020, he taught courses in religion and in several of the college's interdisciplinary programs, including The Great Conversation, the Science Conversation, Environmental Conversations, and the Women's and Gender Studies program.
His scholarly interests focus on the dynamics of religious communities that ostracize internal enemies. He has published on the world-views of Christian witch-hunters, who once rationalized the persecution of unassimilated women as "handmaids of the devil." He has published on world-views that today dehumanize and disparage sexual minorities and gender non-conformers. During the run-up to Minnesota's historic 2012 vote on marriage equality, he published several brief pieces presenting the fruits of scholarly discussion about theology, sexuality, marriage, and justice. He has taught courses about religion and environmentalism. And in recent years he has taught about the idea of "race" as a problem for theology, including attention to Civil War era arguments about the Bible and slavery, and more modern arguments about the concept of race and the historical role of Christians in propping up the ideology of white supremacy.
Ann Tobin graduated Oberlin College in 1975, earned her M.A.T from Duke University in 1977, and her J.D. from Northwestern University in 1981. Until her retirement in 2018, she practiced law related to health care and focused on privacy and compliance. She also served on the boards of OutFront Minnesota, and the Headwaters Foundation for Justice.
Ann and David are the parents of two grown daughters. They are canoeists, bicyclists, and tennis-players.
This tour may not have quite as much walking as our overseas trips do. You should still be capable of walking up to a mile at a time and several miles each day, of keeping pace with an active group of travelers on long days of traveling, of dealing with the emotional highs and lows that can occur when encountering and discussing difficult issues, and of traveling with a group for several hours each day.
Hotels will be 4-star along the likes of Radisson or Marriott.
We recommend you be fully vaccinated against COVID-19, including any recommended boosters for your age or health group, before departure.
Inclusions and exclusions vary from tour to tour. Please read the following information carefully.
This trip is packed with guided tours, conversations with community leaders, museum and site visits, and group discussions, all of which carry an expense. (In addition, the price of fuel has shot up significantly in the last several months.) Because of these many insider experiences, we believe this trip price is a great value.
The trip price is $6,450 per person, based on double occupancy. The fee includes discussions led by David Booth and Ann Tobin, assistance by a full-time guide, meetings with several figures intimately connected to the civil rights movement, accommodations, breakfast daily and group meals as listed on the itinerary, admissions for group activities, ground transportation during the tour (except airport transfers if that's how you arrive at and depart from the tour), and gratuities to group guides, drivers, and meal servers. For single occupancy, add $900.
Transportation to and from the trip is not included. Participants are solely responsible for all expenses not specifically included in the trip price. examples of excluded expenses are: transportation to and from the tour, travel insurance of any kind, beverages at most group meals, gratuities to housekeeping staff, laundry, dry cleaning, phone charges, room service or other items of a personal nature, expenses incurred during free time or non-group activities, lunch and dinner, unless specifically included on tour itinerary, items not specifically listed above as included.
This schedule is based on payments St. Olaf College must make to tour vendors to guarantee group rates. We highly recommend that you purchase additional trip cancellation insurance at the time of registration to recover your payments should you need to withdraw from the program.
Because of ongoing uncertainty surrounding COVID-19, it is possible that a program could be postponed. In such a case, while we will strive to make full refunds when we can, there are certain expenses that may not be refunded to either St. Olaf or the participant.
Deposit due:                  $500 upon registration
Refund if you cancel:  $400 until April 1, 2023. If the deposit is made after April 1, 2023 there is no refund.
Final payment due:      July 1, 2023
Refund if you cancel:  None, unless the program is full and your place can be resold
Cancellations must be in writing.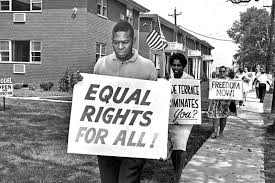 This program needs a minimum of 10 participants by June 1, 2023 to go. But don't wait until then to register — it could sell out much more quickly. If the program is a go and spaces remain available, registration will close August 1, 2023.
Ready to go?
Register Now