About Argyll Walking Holidays, as the name suggests, started in Argyll in Scotland. Since 1995 they have run high-quality, personal guided walking tours and hiking vacations all over Scotland, building up a reputation for care and quality. Deliberately small-scale, their clients often quickly become friends.
How long have you had a travel connection with St. Olaf?
Since 2016
How many trips have you planned with St. Olaf over the years?
Three, including the upcoming upcoming 2021 trip, "Hiking Scotland's Northern Islands: Orkney and Shetland"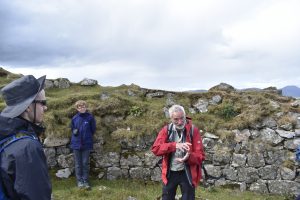 Where are you during the pandemic and what does daily life look like for you right now?
At home, which is at Loch Fyne in the south-west Highlands. We always work from our homes, so that has not changed, but we should have been away most of this spring and summer guiding customers. Now I spend most of the time at home and so do our guides. Most of us live in the Highlands, so we are lucky with hills nearby to go for a walk. At the moment we can meet people outdoors from two other households maximum, keeping 6.5 ft distance and we can go only 5 miles from our homes for recreation. If the number of cases continue to decrease we will be able to travel further after July 5 and meeting up with other people will be further eased. With our holidays and private tours cancelled till at least the middle of August I am looking forward to going out and exploring even more wonderful places in Scotland.
Do you have family members in other countries, and if so, how are they doing and what does daily life look like for them right now?
My sister lives in Portugal. Covid-19 arrived their earlier than in Britain, so many more restrictions are already lifted there. She meets up with friends and goes out for meals and to the cinema. The use of masks is mandatory in enclosed spaces. My boyfriend and nephew live in The Netherlands. Restrictions are again already lifted further than in Scotland. So they can socialise. In both countries the required social distancing is only 5 ft.
How has your travel business been affected since the pandemic took hold?
We have not been able to run any tours. We are hoping to resume our holidays in the middle of August, but this will only be possible if most restrictions are lifted.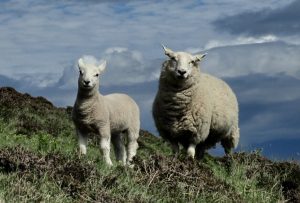 How is the gradual re-opening of Europe affecting your travel business?
At the moment everybody travelling to Britain has to go into quarantine for 2 weeks, so overseas visitors won't come to Britain at the moment. It is expected that this will be eased and "air bridges" will be established with other European countries with a low incidence of Covid-19 and the quarantine requirements will be lifted for travellers from these countries. With the current high infection rate in the USA, we don't think that the travel restrictions with the USA will be lifted any time soon.
What do you see the immediate future of group travel looking like? What do you think some permanent changes to group travel might be?
We already work with small groups and make sure that our customers have plenty of space in our minibuses. Without a treatment for Covid-19 or a vaccine, we think that large group tours and cruises might struggle to get the numbers they need and people might be reluctant to travel far from home. On the other hand people that booked with us this year have deferred their booking to 2021 and we are getting new bookings for 2021, so people still want to travel. In the long term, good sanitary practices will be even more important and the pandemic might lead to more sustainable holidays.
What do you want educational group travelers to know right now?
Before we resume our holidays, we will do a thorough risk assessment and we will follow government and sector advise. Before our 2021 season we will have another risk assessment. The results of these assessments and the additional measures we have taken will be shared with our customers.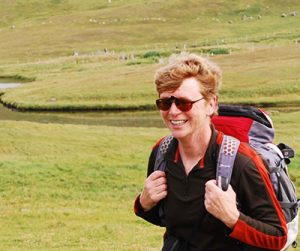 What else would you like to share with St. Olaf travelers?
We asked our guides to submit a photo of their favourite place in Scotland with some text. For the contributions from Lesley Bryce, Tim Hamlet, Alasdair Henderson and myself (we have all been with St Olaf groups), please visit https://aboutargyll.uk/favourite-places-st-olaf.html.