By the time Barite Gutama '17 arrived at St. Olaf College, she had already beaten the odds.
Just two years earlier, she had immigrated to the United States from Ethiopia. She had no idea how to pursue her childhood dream of becoming a doctor.
But she dug in, taking advanced courses in subjects such as chemistry while learning English. She got an internship at Abbott Northwestern Hospital, volunteered at food shelters, and tutored younger students.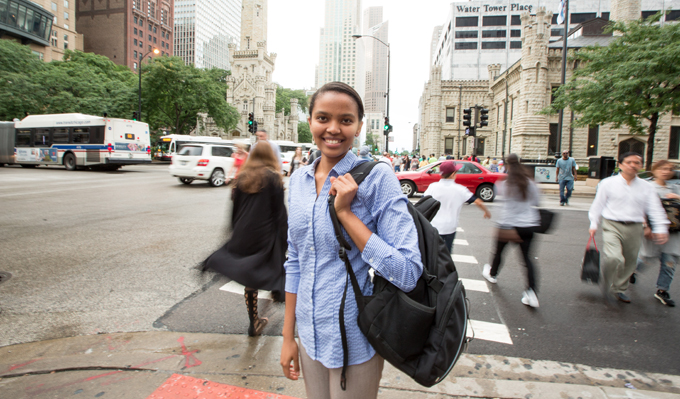 "I strongly believe that my liberal arts education has prepared me to become a physician who cares for the person as a whole."
She graduated at the top of her class at Roosevelt High School in Minneapolis and received a spate of awards honoring her remarkable accomplishments.
Initially drawn to St. Olaf by its strong science and pre-med programs, Gutama was struck by the college's commitment to supporting students and providing them with high-impact educational experiences ranging from research to study abroad.
She has made the most of those opportunities during her time on the Hill, balancing on-campus research and an internship at 3M with the coursework for her chemistry major and biomolecular science concentration. A TRIO McNair Scholar, she's also active in the TRIO Student Support Services program on campus and is a cohort leader for the NorthStar STEM program, a peer support network for underrepresented and first-generation college students studying the sciences.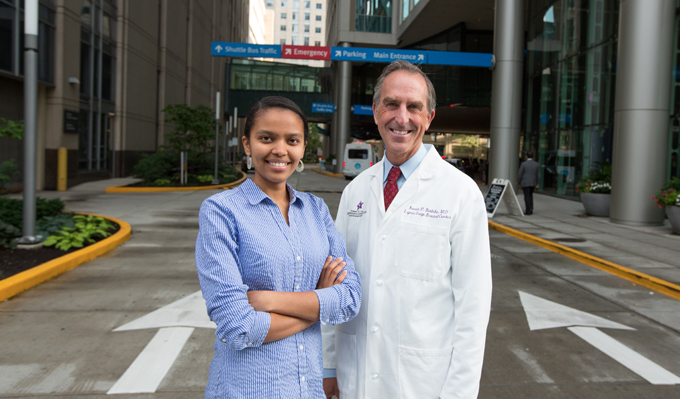 Once again, her hard work and determination are opening new doors. Gutama was one of just 12 college students from across the country selected to conduct hands-on research with top cancer experts this summer through the Northwestern University Continuing Umbrella of Research Experience (CURE) program.
"In addition to the research experience, my summer at Northwestern has enabled me to interact with professionals and develop a vision for the kind of physician I aspire to become," Gutama says.
And while she might not know exactly what that looks like just yet, Gutama says one thing is certain: the opportunities she has received at St. Olaf, from conducting research alongside her organic chemistry professor to studying abroad on the Peruvian Medical Experience program, have prepared her exceptionally well for a career in medicine.
"My St. Olaf education has provided me with unique opportunities and helped me view things from a broader perspective," she says. "I strongly believe that my liberal arts education has prepared me to become a physician who cares for the person as a whole."
Hometown
Minneapolis, Minnesota
Major
Chemistry, Concentration in Biomolecular Science
On Campus
Minority Association of Pre-Medical Students (President), Pre-Health Professionals Club, Junior Counselor, Peruvian Medical Experience, TRIO McNair Scholar, TRIO Student Support Services, NorthStar STEM Program
Scholarship
Johanna Winger Memorial Endowed Scholarship, Billi and Vern Faillettaz Endowed Scholarship