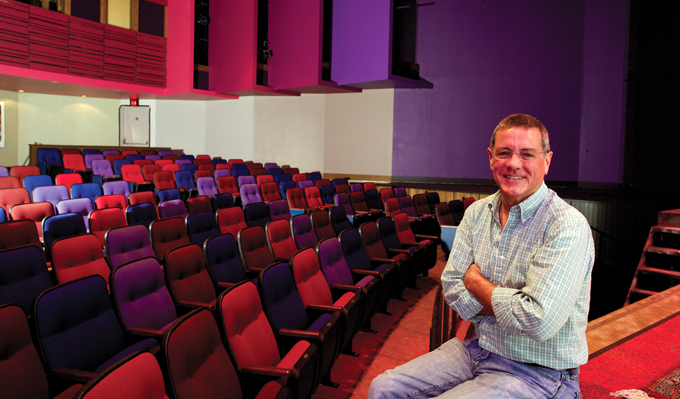 Home: North Oaks, Minnesota
Gifts to For the Hill and Beyond:
Robert Scholz '61 Endowed Chair in Music, and the Patrick J. Quade '65 Endowed Chair in Theater, recognizing faculty whose long and distinguished service greatly enriched St. Olaf's music, theater, and international study programs.
Program gifts, including the Steven Fox Fund for Theater and the Steven Fox Fund for International Studies, supporting St. Olaf theater productions and helping students afford international study.
Manitou Heights Society member
St. Olaf Fund Loyalty Society member
St. Olaf Fund Leadership Circle member
"Giving back is a way I can express my gratitude, and ensure others have access to similar life-changing experiences."
Impact
The endowed chair funds support continued innovation in research, teaching, and programming, and are currently held by St. Olaf Orchestra director Steven Amundson, and theater professor Karen Peterson Wilson '77. Fox's gift doubled theater production funding, and up to 55 students a year who may find international study cost-prohibitive now receive support.
Why
"As students we only spend a short time on campus, but many of the faculty spend most of their career at St. Olaf. Even so, educators are often underappreciated. I wanted to recognize the impact professors like Scholz and Quade had on me and other students, as well as their passion and dedication for their programs, and to help make the same opportunities available for other Oles."
On the Hill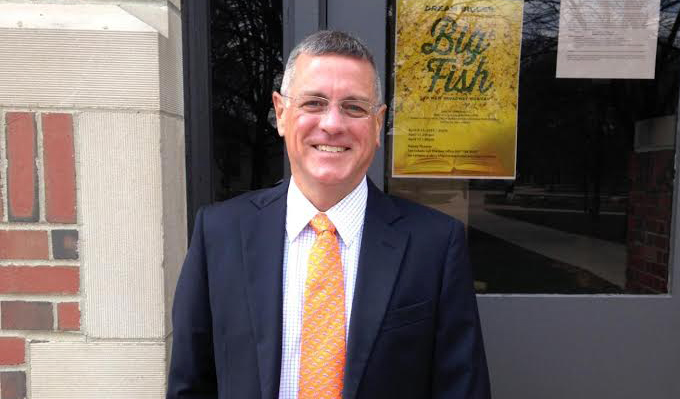 As a student, Steven majored in economics and theater, and sang in the Viking Chorus under Schloz's direction for four years. Fox also worked on many theater productions, and studied internationally during an interim in the British Isles, and a semester in the Middle East investigating historical and biblical sites. "It was an amazing experience, and I learned so much," says Steven. "It was 1975, and in the United States, everyone was gearing up for the Bicentennial. And then you go to Israel, and 200 years is like a drop in the bucket. I'd never seen anything like that before, and it changed my whole perspective."
Beyond
Since graduating from St. Olaf, Steven has owned and operated several businesses, including a wholesale travel company sparked by his study. Fox has also maintained a lifelong interest in theater, working as a lighting designer and stage manager.
Of his time on the Hill
"You're entirely adaptable. The whole point is that you're not learning a particular trade, but you're learning a way to think and how to learn. I took what I learned at St. Olaf, used it as a base, and went from there."
Why he gives
"In the simplest terms, I consider philanthropy to be one means of service. St Olaf, being a college of the Church, encourages us to be of service. Giving back is a way I can express my gratitude, and ensure others have access to similar life-changing experiences."