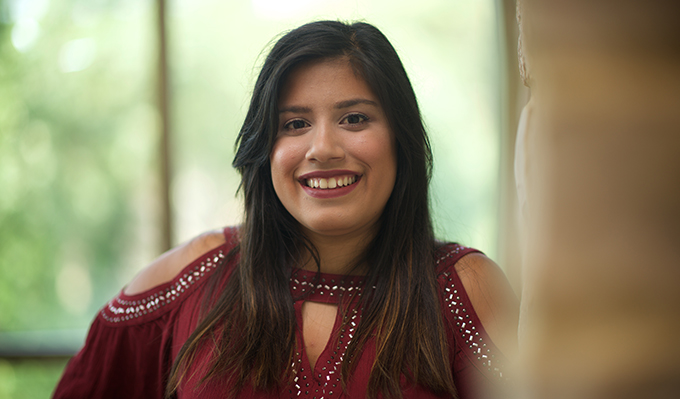 Last summer, Vanessa López '17 spent time in Barcelona studying alongside renowned Colombian-born soprano Patricia Caicedo.
This summer, she worked with St. Olaf Professor of Music Nancy Paddleford to design a website that brings Latin American music to a broader audience.
Both of these opportunities were made possible through St. Olaf College programs that aim to give students access to high-impact educational experiences.
"I have always wanted to be involved in music somewhere where it is appreciated, be in a community where professors care about their students, and feel at home with my peers"
López received funding from the Johnson Family Opportunity Fund that enabled her to spend last summer in Barcelona under the tutelage of Caicedo and others, including highly acclaimed Brazilian tenor and musicologist Lenine Santos.
She was one of only four students from around the world selected to study with Caicedo in an intensive two-week program. In addition to a variety of classes designed to increase participants' overall musical knowledge, López worked with linguists to learn Brazilian Portuguese, Catalan, and Spanish.
López's experience in Spain culminated in two performances — one of which was held in the prestigious National Library of Catalonia — that enabled her to showcase both her singing talent and the language skills she learned during the program.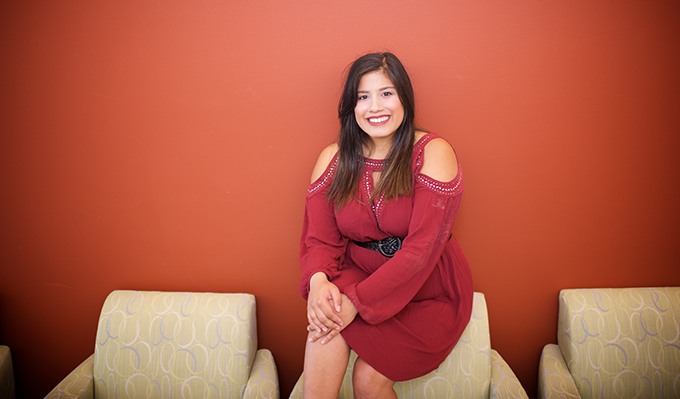 "The most enjoyable experience of being in Barcelona was being able to collaborate and work with musicians from all over the globe," she says.
She's now applying that knowledge on the Hill, working with a St. Olaf professor who specializes in Latin American music to design a website that features Latin American music recordings, English translations, information about individual composers, and more.
"The wonderful music of this region is not well-known because there is no easy access point," López says. "This website will enable people to have that place where they can enjoy all the Latin American art song music that they want."
López is creating the website as part of the college's TRIO McNair Scholars program, a graduate school preparatory program. The program has opened "endless doors of possibilities," Lopez says, to conduct research and projects that have prepared her to pursue a graduate degree and eventually teach music.
López was drawn to the Hill by the opportunity to sing with the internationally renowned St. Olaf Choir — which she has done since the spring of her first year on campus. But it was the warm sense of community she found on campus and the ability to pursue a wide array of interests in a liberal arts setting that sealed her decision.
"I have always wanted to be involved in music somewhere where it is appreciated, be in a community where professors care about their students, and feel at home with my peers," López says. "St. Olaf gave me all this and more."
Hometown
Moorpark, California
Major
Bachelor of Music Vocal Music Education and Music Elective Studies
On Campus
St. Olaf Choir, Gospel Choir, German Choir, Student Lab Choir, Early Music Singers, Ole Vocal Jazz, St. Olaf Student Chapter of the American Choral Directors Association (President), Lyric Theater, TRIO McNair Scholar, TRIO Student Support Services (Board of Leaders)
Scholarship
Joseph and Gladys Gunderson Scholarship, Gerhart and Lyla (Pederson) Paulsrud Endowed Scholarship, Nicki Hanson '54 Endowed Scholarship in Choral Music