Honoring Excellence: Frank Gery Endowed Fund for Economics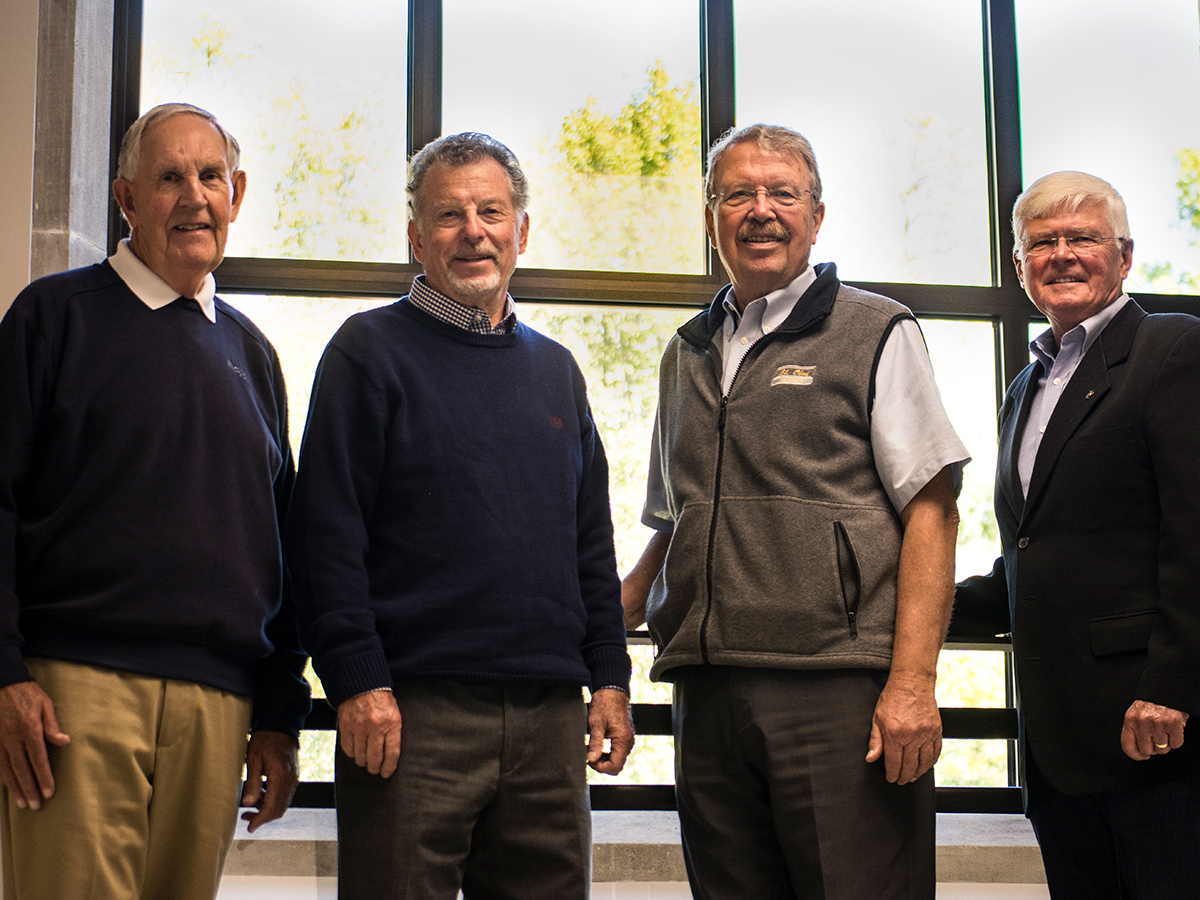 Faculty-mentored research engages Oles in discovering their potential as researchers, investigators, and scholars. Through For the Hill and Beyond, Oles like are building funds to support this high-impact practice.
In honor of their 50th class reunion, John Pierson '65, Paul Egeland '65, Jeff Laurel '65, Mark Olson '65, and Bob Barsness '66 came together to establish the Frank Gery Endowed Fund for Economics. They have continued building the fund working with fellow Oles and economics majors; its value has now risen to $1.2 million.
The fund honors the late Professor Emeritus of Economics Frank Gery, who taught at St. Olaf from 1962 to 1997, and whom they credit for strengthening the economics major at the college. Gery is known to have made great strides in enhancing the curriculum
with required courses in calculus, economic theory, and statistics. He also added opportunities for economics students to link their academic learning with experiential education through research.
"Being new to the college, Gery did an extraordinary job of making contacts in the business world," says Pierson. "Our senior year was the first time St. Olaf offered a January Interim. Gery used that Interim to secure positions for us as researchers at various businesses."
---
Each of us benefited greatly from our courses and our economics education. Banding together to honor him and help the Economics Department is really something we believe in.
— John Pierson '65
---
Gery helped place Pierson at Northwestern Bank of Northfield, where he researched changes of assets and liabilities to help the bank position itself within area markets.
"I was able to show that work during an interview for the bank's holding company in Minneapolis," says Pierson. "That led to a 35-year career with Norwest Banks." Barsness, Laurel, Egeland, and Olson similarly pursued careers in banking, reinsurance, and data
information services.
"Each of us benefited greatly from our courses and our economics education. Banding together to honor him and help the Economics Department is really something we believe in."