Join other highly-skilled high school musicians from across the nation for an exciting week of music-making featuring three of our internationally-acclaimed ensemble directors:  
Dr. Chung Park, conductor of the St. Olaf Orchestra
Dr. Therees Tkach Hibbard, conductor of the St. OIaf Manitou Singers and Chamber Singers
Dr. Henry Dorn, newly-hired conductor of the St. Olaf Band
In addition, St. Olaf Music Academy will be led by many members of the talented St. Olaf music faculty. Specialized lessons will be offered in voice, piano, and all orchestral and band instruments. Students will attend classes, one-on-one lessons, rehearsals, master classes, and participate in large ensemble (band, orchestra, choir) and small ensemble (quartets, quintets) experiences. Student and faculty recitals will take place each evening followed by campus social activities led by current St. Olaf students. The week will culminate with a final concert in Boe Chapel. Families of campers are encouraged to attend!
The St. Olaf Summer Music Academy is ideal for high school students who aim to pursue a music major as well as students who enjoy making music at a high level and may pursue other areas of academia. Located in historic Northfield, Minnesota, the St. Olaf Summer Music Academy is a truly unforgettable experience.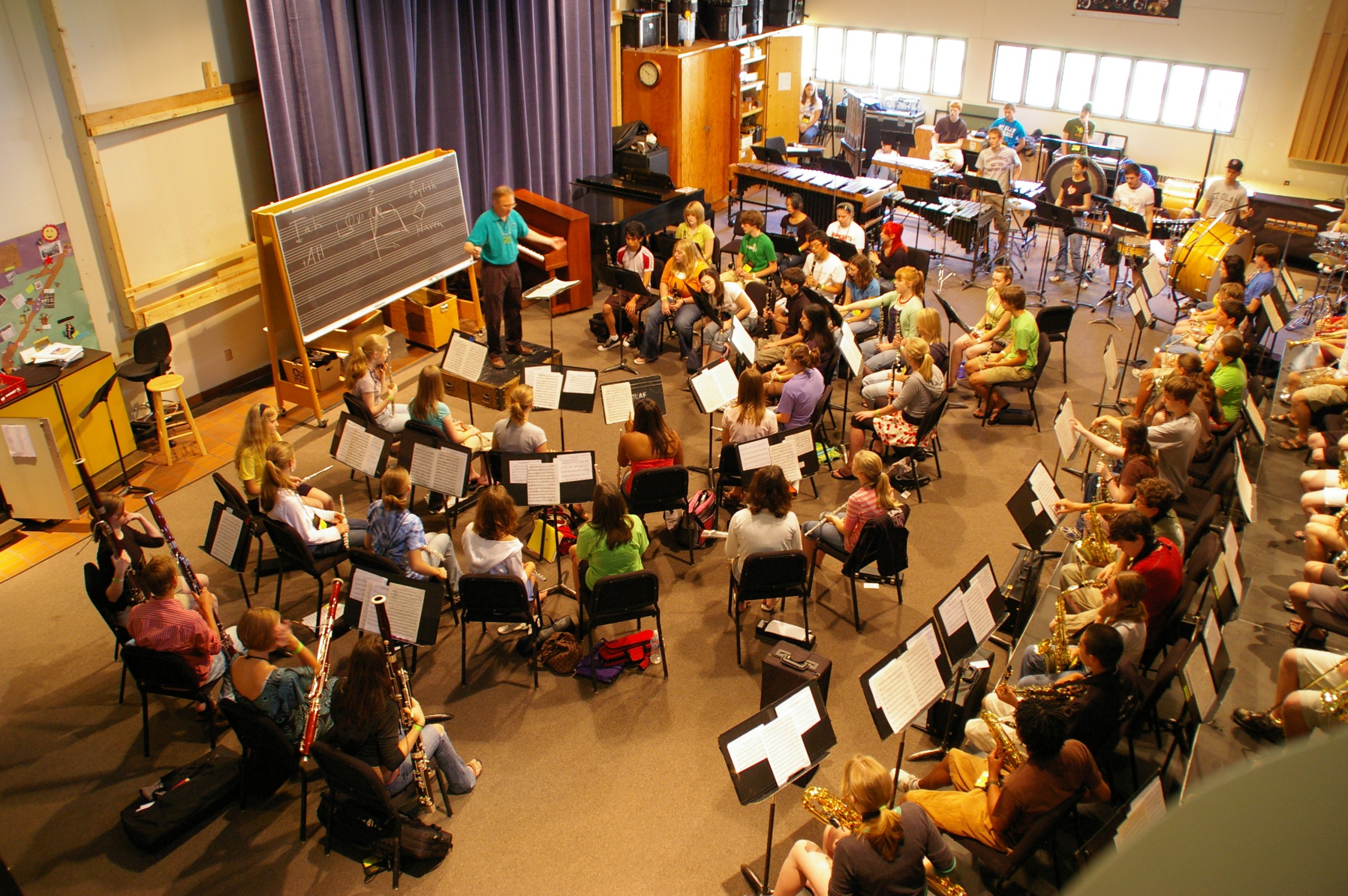 Music Summer Academy
Ages: Completed 9th – 12th grade | Cost: $925
This performance-based experience will challenge you to stretch your musical abilities as you participate in major ensembles like band, orchestra or choir (you may choose up to two ensembles); string, brass, and woodwind chamber music groups (see class description); and private lessons, in addition to solo recital opportunities and highly participatory class offerings.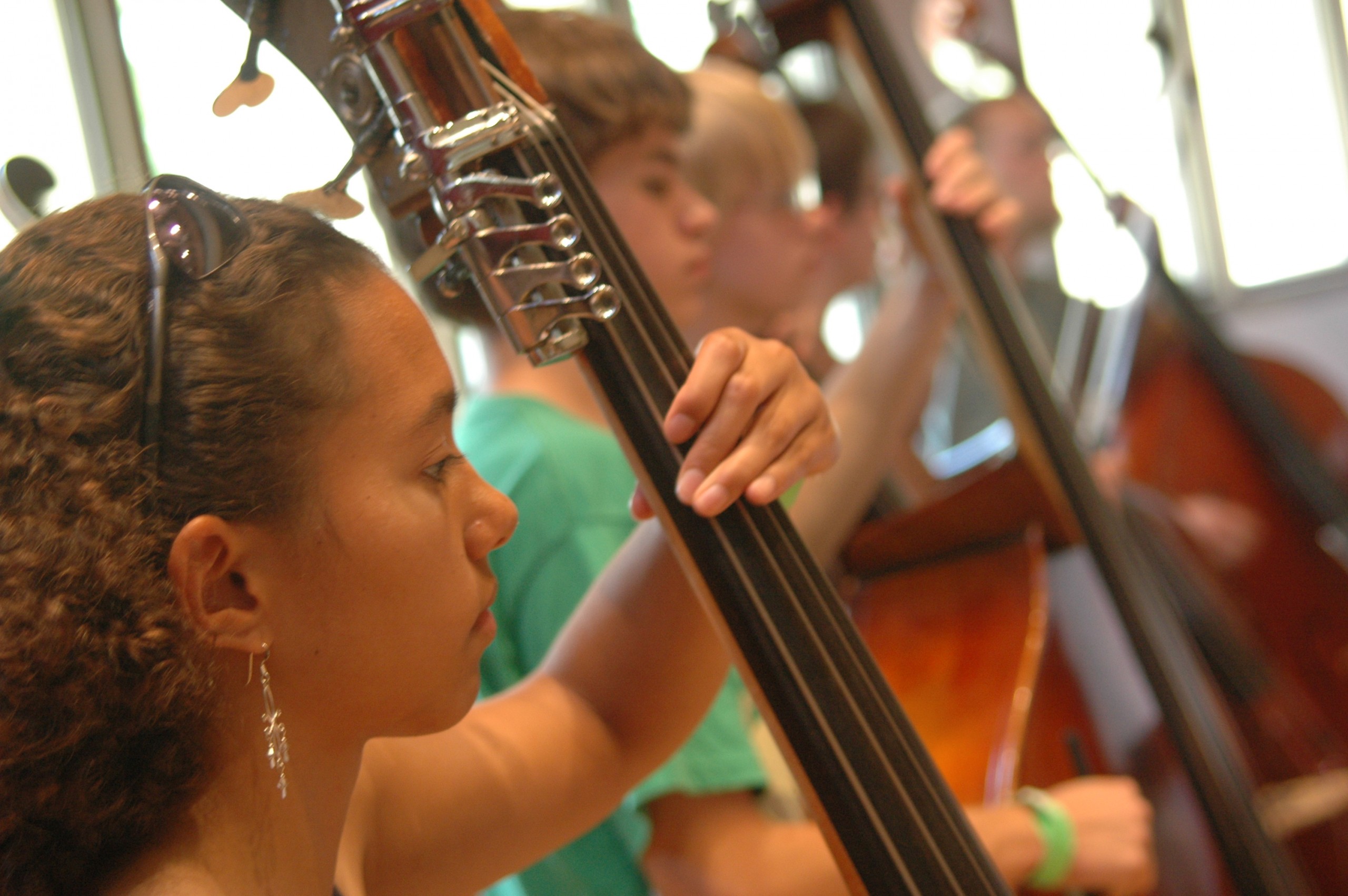 Lessons
Each student will have the opportunity to take two 30-minute private lessons with the music faculty, included with tuition.
Additional Lesson Package: $85
Students may purchase two additional half-hour lessons (instrument of your choice or voice).
Classes Listing
Music Theory & Aural Skills

 Performance Arts Sampler *

Conducting Basics

Jazz Improvisation

Javanese Gamelan

Acting for the Lyric Stage (music theater fun)

Sight Singing

Chamber Music – String Quartet

Chamber Music – Brass Ensemble

Chamber Music – Woodwinds Ensemble
*Revolving subjects including: Overcoming Stage Fright, Taking Care of the Body, Art, Dance, and Indian Music & Dance. 
Classes subject to change.
Rooming
Campers are housed two per room and may request a specific roommate. Roommates need to request each other on their registration form. Camp space is filled on a first-come basis and spots can not be held for a late-registering roommate.
Boarding
Meals are prepared by Bon Appetit. Healthy options include the salad bar, grilled meats and veggies, and hot entrees, cereals, yogurt, fresh fruit, a deli station, soup, and dessert station. There are plenty of food options for vegetarians, gluten-free, and other specific needs. However, if you have a specific food allergy, please email us so we can get your camper connected with the kitchen.
Registration Information
Register now with our secure online form. Registrations are accepted until capacity has been reached.
Refund Policy
Emailed cancellations received four weeks prior to camp start date will receive a refund less a $100 non-refundable deposit. No refunds given within four weeks of camp start date.
Frequently Asked Questions