Dear Summer Campers, Families and Partners,
Due to the ongoing COVID-19 pandemic and the uncertainties it presents for group gatherings, St. Olaf has elected not to host programming, summer camps, events, or conferences during June, July, and August 2021. 
This was a very difficult decision as we carefully assessed the risks and weighed them with the benefits of different summer scenarios.  Certainly the availability of vaccines was considered as a reason to host a smaller version of summer offerings, but the COVID-19 virus' continuing presence in Rice County and across the state continues to reflect a risk to our staff, students, faculty and guests.  We have made this decision with the welfare and safety of all at the forefront of our considerations.
We appreciate your partnership, interest and support of St. Olaf and we truly look forward to having the pandemic behind us and to welcoming camps, conferences and events to the St. Olaf campus in 2022.  
Sincerely,
College Events Team
St. Olaf College
Join us for an exciting experience at the St. Olaf theater camp. You'll learn about many facets of theater from creative professionals. Explore everything from acting fundamentals to stage combat with others who love theater as much as you do.
This camp is an exciting, fun-filled experience where we stress the collaborative nature of live theater. Through teamwork, we create a safe environment that encourages participants to think creatively and expressively. Our goal is to teach, guide, and nurture the emerging theater artist as well as those interested in learning about the theater. This is a low-stress, high-energy experience. Come and have fun, make new friends and learn about the art and craft of theater on the beautiful St. Olaf campus in historic Northfield, Minnesota.
Students of all levels leave camp feeling more experienced in multiple areas of theater.  In addition to classes and rehearsal – all taught by talented instructors and guest specialists – the camp schedule includes nightly social activities.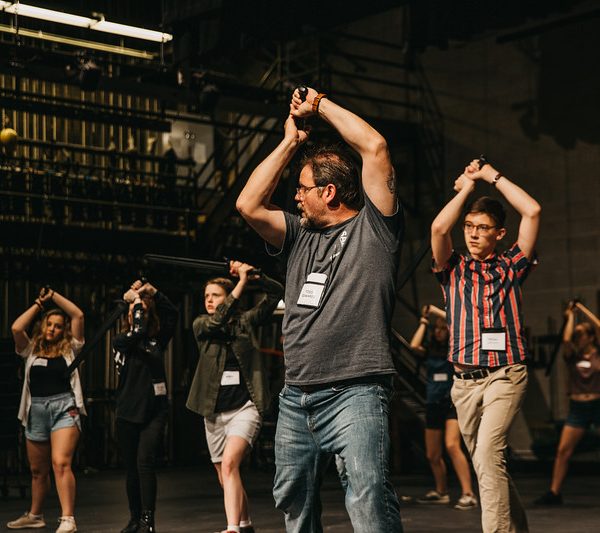 Camp Fee
Camp Fee
St. Olaf Theater Camp: $$$
Advanced Workshop Option: $$$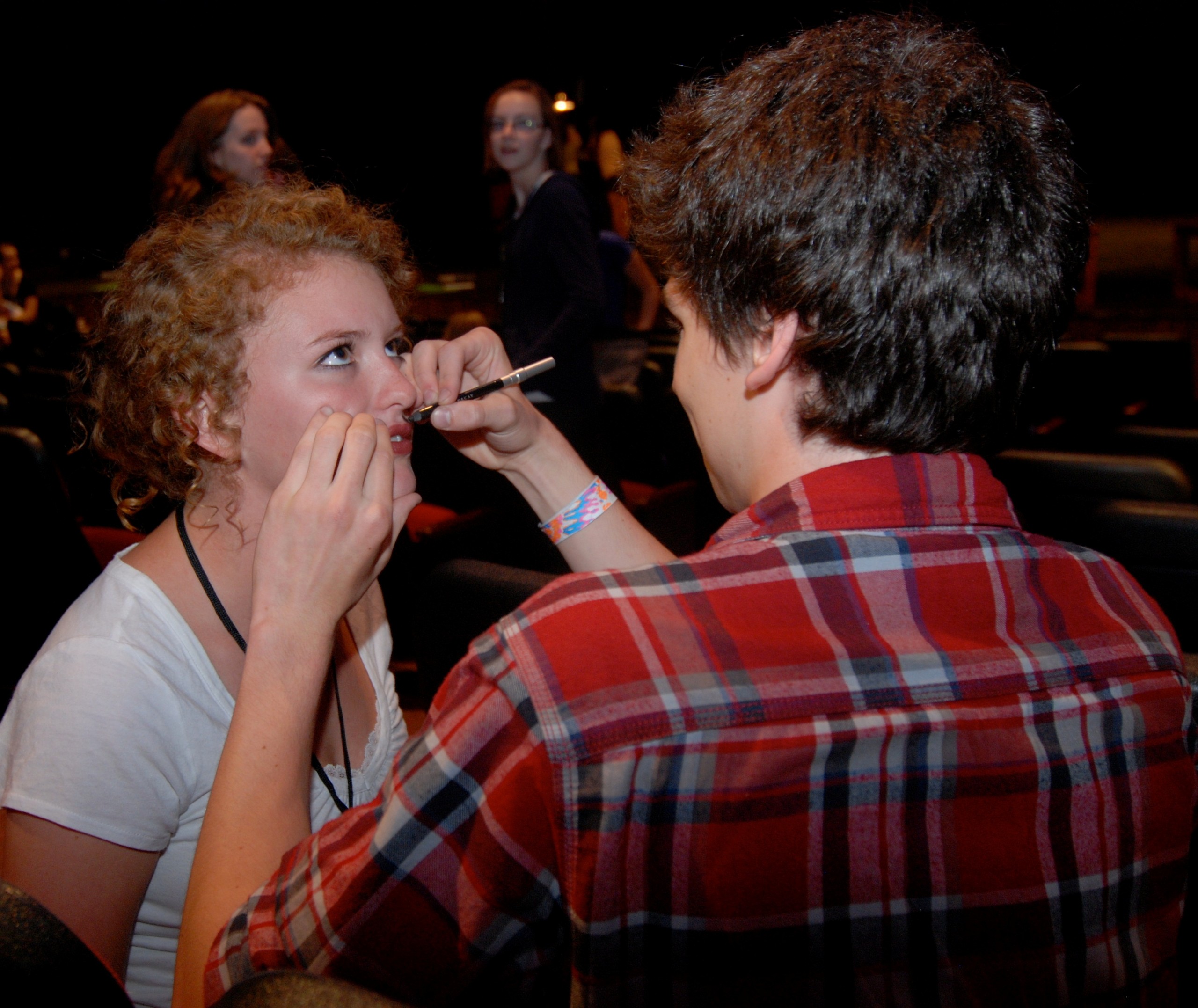 Student Eligibility
Student Eligibility
Theater camp at St. Olaf College is open to any student entering 7th-12th grade in the fall. No prior theater experience is required.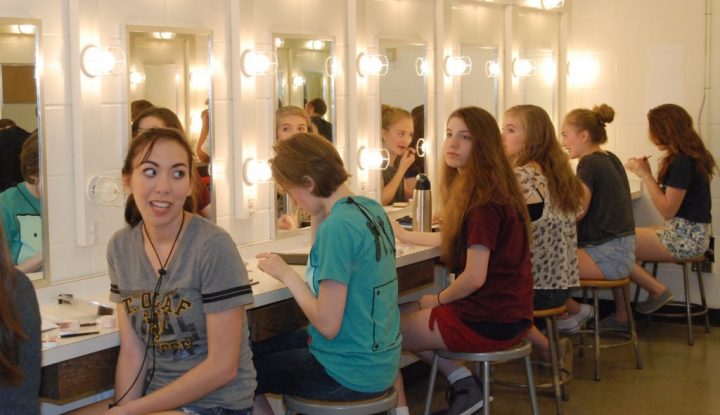 Theater Camp Features
Theater Camp Features
Students entering 7th – 12th grade of Fall 2021 are eligible to participate in activities from…
• Acting
• Stage Combat
• Musical Theater
• Intro to Tech Theater
• Movement Class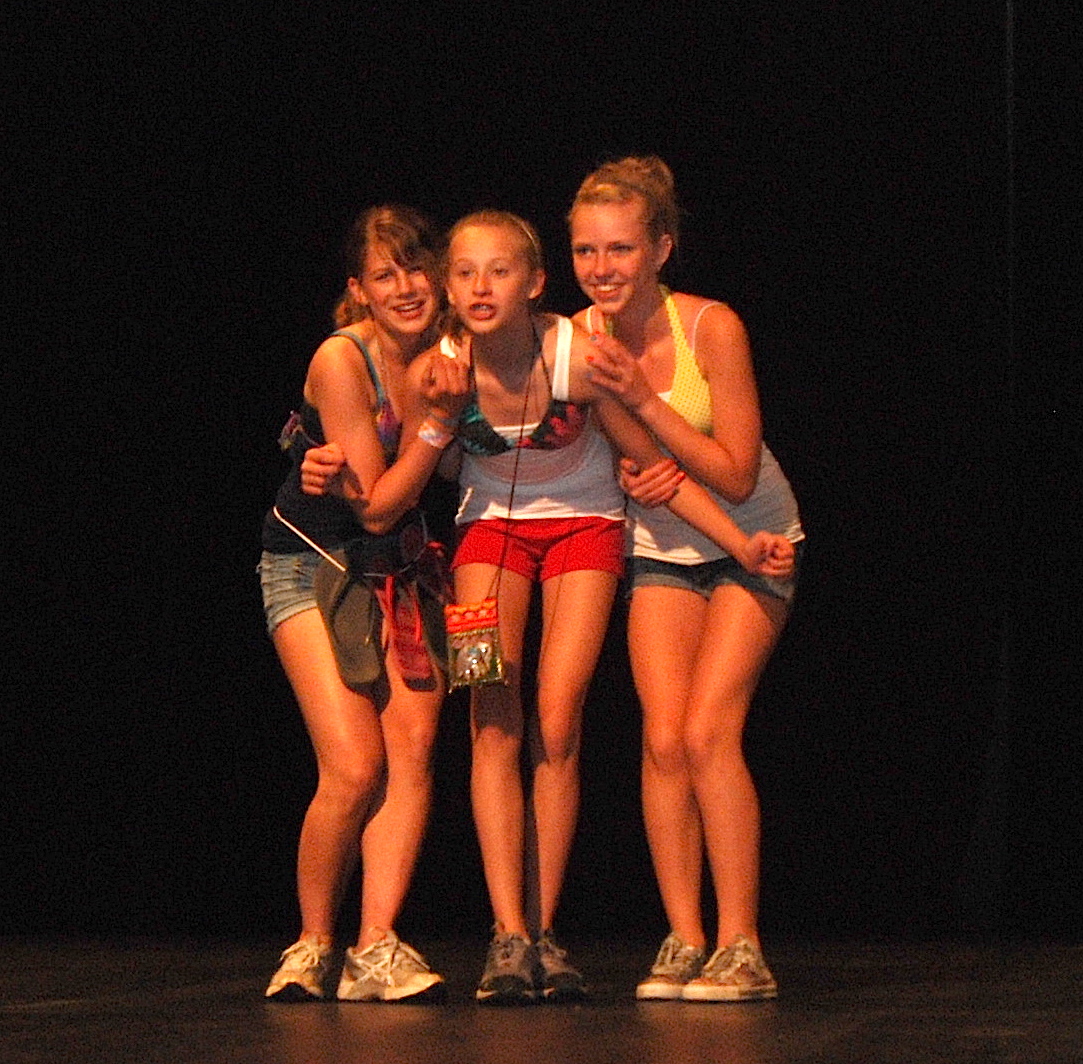 Advanced Theater Workshop Features
Advanced Theater Workshop Features
For boys and girls ages 15 – 17 or those who attended a St. Olaf Theater camp in the past.
• Monologue Exploration: Instructors will work with campers to select and break down a monologue.
• Scene Study: Work on a scene from an established play.
• Musical Theater: Workshop focusing on the audition experience and characterization through song.
• Advanced Stage Combat Class: In this class, campers explore more advanced techniques in stage combat. Participants will safely learn how to integrate stage combat into storytelling and character development.
• Advanced Movement Class: Movement and body awareness on stage and how this relates to the creation of a character.
• Technical Theater: Explore what goes on behind the scenes; look at scenery, lighting, sound and costume design.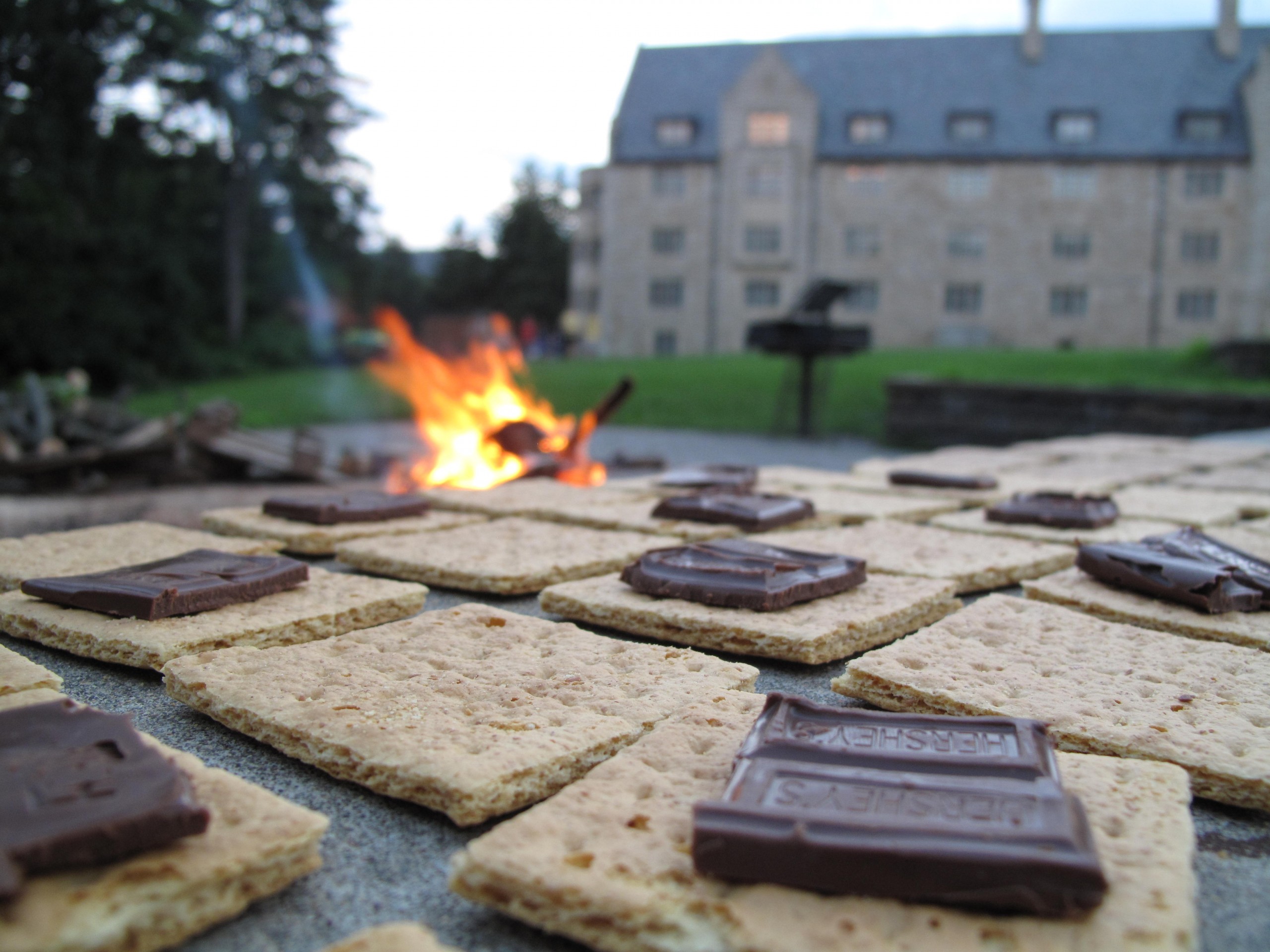 Camp Fee Includes
Camp Fee Includes
Lodging, meals, and camp t-shirt. Campers are housed in comfortable, secure student residence halls. Bedding and bath towel are provided. Coaches and counselors live in the residence halls and provide 24-hour supervision. St. Olaf employs a professional security staff that is on duty 24/7.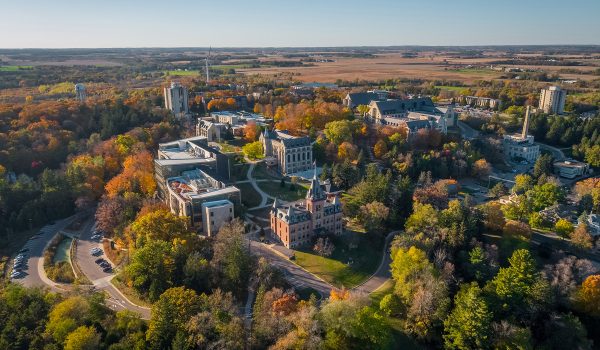 Commuter – Additional Housing — Transportation Options
Commuter – Additional Housing
Contact the St. Olaf camp office to inquire about commuter, additional housing, and transportation options to and from the airport.
Transportation Options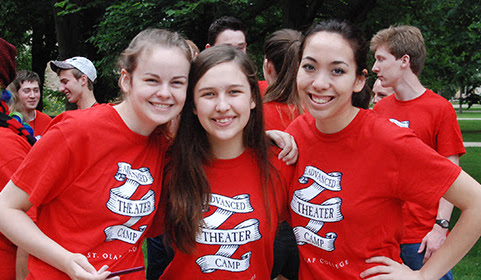 Roomate Information
Roomate Information
Campers are housed two per room and may request a specific roommate. Roommates need to request each other on their registration form. Camp space is filled on a first-come basis and spots cannot be held for a late-registering roommate.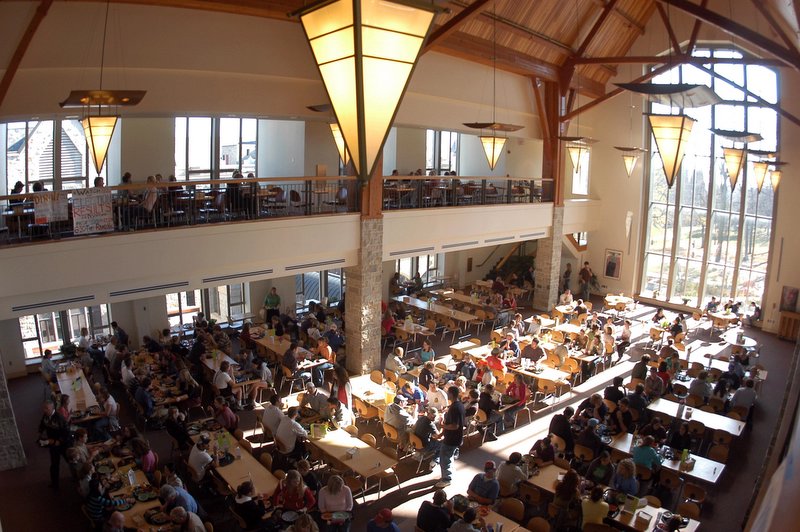 Stav Dining Hall
Stav Dining Hall
Meals are prepared by Bon Appetit. Healthy options include the salad bar, grilled meats and veggies, and hot entrees, cereals, yogurt, fresh fruit, a deli station, soup, and dessert station. There are plenty of food options for vegetarians, gluten-free, and other specific needs. However, if you have a specific food allergy, please email us so we can get your camper connected with the kitchen.
Meet the Production Staff
Mishia B. Edwards
Artistic Director – Mishia's work can be seen in and around the Twin Cities. She is a professional director and arts educator who has experience working with all ages and skill levels.
Todd Edwards
Production Director – Todd is a freelance designer and fight director. He is a St. Olaf theater department faculty member as well as its technical director.
Rosie Linsner
Alumni of St. Olaf College. She has worked with major theater education programs in the Twin Cities including Children's Theater Company and Perpich Center for Arts Education. She has training in modern dance, ballet, theatrical movement techniques, and classical voice training which support her background in Musical Theater. 
Frequently Asked Questions