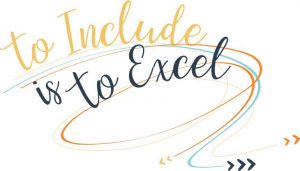 To Include is To Excel will enhance faculty expertise and seed curricular and pedagogical innovation so that St. Olaf can best serve new generations of students. The college seeks new ways to engage its talented, motivated, inquisitive and changing student body. The project maintains that excellence, inclusion, and equity ought to be inextricably entwined. St. Olaf undertakes the four-year faculty-student-staff collaborative project with $800,000 in support from the Andrew W. Mellon Foundation.
The goals of the Project are as follows:
Gaining a deeper understanding of students and their progress through the general education curricula and major fields of study. This effort will synthesize and enhance current findings reported by St. Olaf's Office of Institutional Research and Effectiveness;
Piloting innovative approaches in teaching and curricular design and assessing their outcomes;
Integrating the findings about student learning and motivations into ongoing curricular review and innovation; and
Sharing and comparing St. Olaf discoveries with colleagues at collaborating institutions.
Provost Marci Sortor guided conception of "To Include is To Excel," noting "quite simply, St. Olaf students are different in many ways from their earlier counterparts. Similarly, our faculty is changing quickly in the assistant rank, both in diversity of background and of outlook." Grant activities will integrate with initiatives of the Center for Innovation in the Liberal Arts, the General Education Task Force, and academic support efforts such as the Student Support Services and McNair Scholar programs.
Professor David Booth joined faculty and staff colleagues to develop St. Olaf's proposal to the Mellon Foundation. "We need to pay close attention to who our students are," he observed. "We need to learn more about what they bring to campus, how they learn, and how they navigate our current general education curriculum. General education needs to serve all students equally, and raise no bars to particular groups of students. We must also facilitate faculty creativity, risk-taking, and growth as teachers."
St. Olaf efforts reflect the premise articulated by Danielle Allen, professor of government at Harvard: while "diversity may be a fact in a given institution . . . positive outcomes don't flow automatically from the fact of diversity itself". There are "interactional habits that are necessary to leverage diversity so as to achieve excellence, equity and inclusion." (Allen, in Frey, 87). As we imagine the futures of our students, St. Olaf leaders and faculty must fulfill "the possibilities for building community out of difference" so that students can "progress through pathways of inclusion." (Lewis and Cantor, 3). St. Olaf embraces these changes and is committed to diversifying its students, faculty, and staff. This grant is also in keeping with the Board of Regents response to student calls for change in May 2017.
"The work of To Include is To Excel may be the most important work being done at the college in coming years, as we shape the learning environment for a new generation of teachers and students," says St. Olaf President David R. Anderson '74
References:
Danielle Allen, "Toward a Connected Society" in Our Compelling Interests: The Value of Diversity for Democracy and a Prosperous Society, p. 87
Earl Lewis and Nancy Cantor, "Introduction" to Our Compelling Interests, p.3