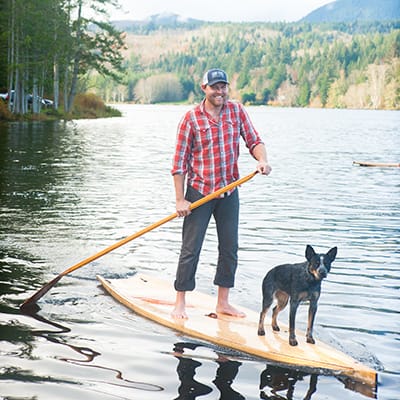 When Matthew Nienow '05 enrolled in the Northwest School of Wooden Boatbuilding, he didn't expect to finish with his first full-length collection of poems.
"During this immersive experience I was thrown into the new-to-me language of wooden boats and old tools, and the metaphors and striking names were astounding," says Nienow, who majored in English at St. Olaf College. "I couldn't help but sit in my truck during lunch breaks and begin to write from the experience."
Many of the poems that Nienow wrote while earning his associate degree in boatbuilding eventually made their way into his new collection, titled House of Water.
House of Water, Nienow says, is about "the love of making." When he had written several poems from his experience with boatbuilding, he showed a rough manuscript to a fellow Ole, Todd Boss '91. "Todd asked, 'Where are the people?' I had been so focused on things that I forgot about the people who might use the things that I wrote about," says Nienow.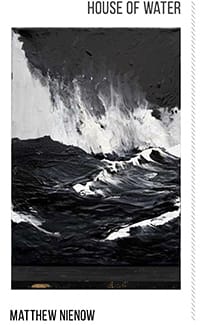 This comment led Nienow, who also has a master's degree in creative writing from the University of Washington, to begin writing from "the struggle of my life situation, growing into full manhood in a small town on the Salish Sea."
Nienow and his wife had just moved to Port Townsend, Washington, with two young boys.
"Family became another focus in the poems," he says. "Being a father is the most challenging and rewarding part of my life, and my poems attempt to honor that work, even as they don't sugarcoat the struggle."
"Life was overfull and overwhelming. Good things were everywhere, but we were, in many ways, floundering," adds Nienow, who won a creative writing fellowship from the National Endowment for the Arts in 2010. That struggle, though, helped him to write some of the best poetry of his career.
It makes sense that Nienow's advice to other writers is simple: "Live. If you are paying attention, everything — every little thing — will feed your writing."
Watch one of Nienow's poetry films, which features a piece from House of Water, below.