A New Interpretation of Plato's Example of the Jury: Avoiding a Paradox with an Appeal to Epistemic Humility
2022 Texas A&M University Philosophy Graduate Student Conference – Emma Dougherty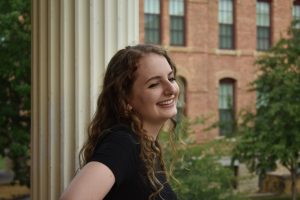 This paper offers a new interpretation of the example of the jury (201a-c), in which Socrates distinguishes knowledge from mere judgment in Plato's Theaetetus. Though there is some textual support for the two common interpretations of the example, they are both inconsistent with other parts of the dialogue and are viewed by some, most notably Myles Burnyeat, as paradoxical. I argue that the jury example demonstrates that true judgment is not knowledge because we can have true judgments without being certain they are true, avoiding the paradox of previous interpretations. Further, I argue that this should be the preferred interpretation because it contextualizes other perplexing passages in the Theaetetus and invokes the importance of epistemic humility, a theme that can ultimately be traced throughout the dialogue.
Nietzsche's Valuations of Resentment and Guilt
Summer 2020 – Hermon Werede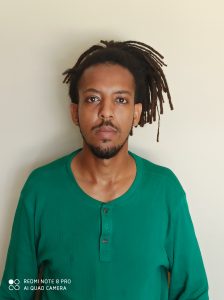 I am conducting research for a project on Nietzsche's criticism of European morality, with a focus on Christian conceptions of resentment, guilt, and conscience. I plan to produce a publishable paper by the end of the research period that I can use for graduate school applications. Suffering is an intrinsic and an inevitable part of human existence. Every person who suffers seeks a way out of suffering or seeks to attribute the cause of suffering to a guilty perpetrator. I will explore the role of conscience in this process of eliminating suffering and the connection this has with the will to power.
An Alternate Possibility for the Compatibility of Divine Foreknowledge and Free Will
Common Ground and the Roots of Disagreement within the Church's Homosexuality Debate
2018-2019 – Alexander Cavender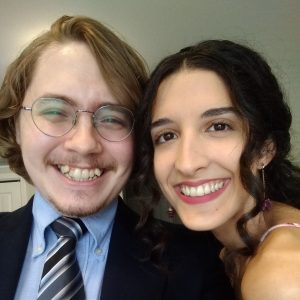 The first conference I attended which I got funding for was the 2018 Minnesota Philosophical Society Conference, Saturday October 13, at Rochester Community and Technical College in Rochester, MN. My presentation title was: "An Alternate Possibility for the Compatibility of Divine Foreknowledge and Free WIll." This was a long-running research project of mine that grew out of a paper I wrote for Professor Cunningham's free will seminar. We received funding 2018-2019 to work jointly on this project from the Magnus the Good Collaborative Fellowship at St. Olaf, and this presentation was our first shot at getting some feedback on our project. In my presentation, I argue that most proposed solutions to the argument for theological fatalism are unsatisfactory and propose a solution based on a reanalysis of the ambiguous Principle of Alternate Possibilities commonly known in contemporary analytic literature on free will.
The second conference I attended was: "Is There Still A Secular Virtue of Chastity?" This was a Christopher Newport University virtue ethics conference held on March 29-30, 2019. The title of my presentation was "Common Ground and the Roots of Disagreement within the Church's Homosexuality Debate." This was a paper that grew out of my research (funded by the Graduate School Exploration Fellowship) from the previous summer (2018) at the University of Iowa with Professor Diana Fritz-Cates into contemporary moral theological debates among Catholic theologians regarding the morality of same-sex sexual acts. In this paper I explore the contemporary scholarly debate concerning the morality of same-sex sexual acts, seeking the underlying areas of disagreement as well as avenues of inquiry that could propel the often-stalemated debate forward and suggest solutions to key controversies.