In the Office of Student Activities, we believe student organization advisors are critical resources to the organizations they support.
Advisors take on a number of roles for their oraganizations. By providing leadership and guidance, the advisor acts a mentor, a motivator, and an educator. Advisors foster a sense of direction for the student organization and promote student and faculty/staff interaction in and out of the classroom by provides the support necessary for students to both build a successful organizations as well as develop as thoughtful, inclusive leaders.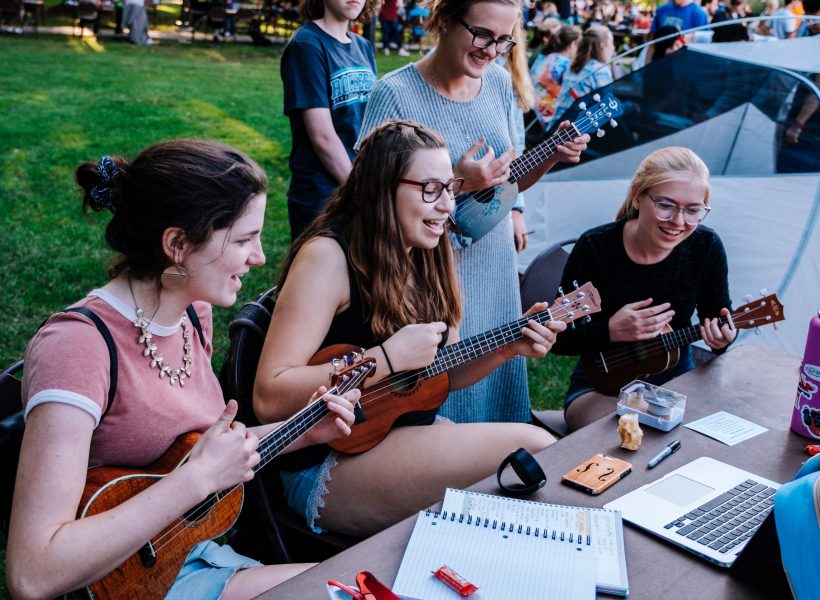 Why advise a student organization?
Advising a student organization doesn't just benefit the students. Being an active advisor can offer an opportunity…
to get to know and work with students in a different context
to guide students in the development of their skills and leadership abilities
to invest in the St. Olaf experience in ways outside of your regular capacity
to share knowledge and expertise on topics that excite you personally and profesisonally
to serve students, the institution, and the larger community in powerful ways
As advisors for student organizations you are extensions of our office. As such, we are here to help ensure that your experience as an advisor is smooth and that you feel equipped to effecitively support your student organization. As questions arise, please feel free to reach out the OSA professional staff individually, at osa@stolaf.edu, or at 507-786-3999.
Brandon Joseph Cash
(he, him, his)
Director of Student Activities
Jennifer S Halko
(she, her, hers)
Assistant Director of Student Activities for Operations and Organizational Support