About
The St. Olaf Ice Arena opened on January 2, 2019. The arena is the home of the St. Olaf College men's and women's hockey teams, which compete in the Minnesota Intercollegiate Athletic Conference (MIAC) as a member of NCAA Division III. The facility has 804 stadium chairs and standing room for another 150.
The arena hosts college activity classes, intramural sports, club hockey, club figure skating, arena curling, open skates and public events. When the space is not being used by the St. Olaf community, it is available for rent for youth and high school hockey, figure skating clubs, other ice-related activities and for dry floor events when the ice is out.
The facility sits in the original Skoglund Fieldhouse, which opened in 1968. Construction began on the project in February 2018.
Open Skate
Free for St. Olaf students, faculty, staff. Must present ID
$2/skater for spouses, dependents of St. Olaf faculty, staff, emeriti, and alumni with recreation passes
$5/skater for the general public.
Waiver required for all users. Please print, complete and bring with.
Skate Rental and Sharpening
SKATE RENTAL
Free with St. Olaf ID
$3/skater for spouses, dependents of St. Olaf faculty, staff, emeriti, and alumni with recreation passes
$5 for the general public
SKATE SHARPENING
$5/pair
Available during open skate hours and by appointment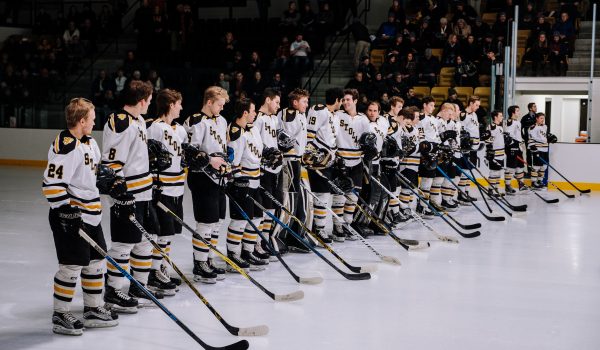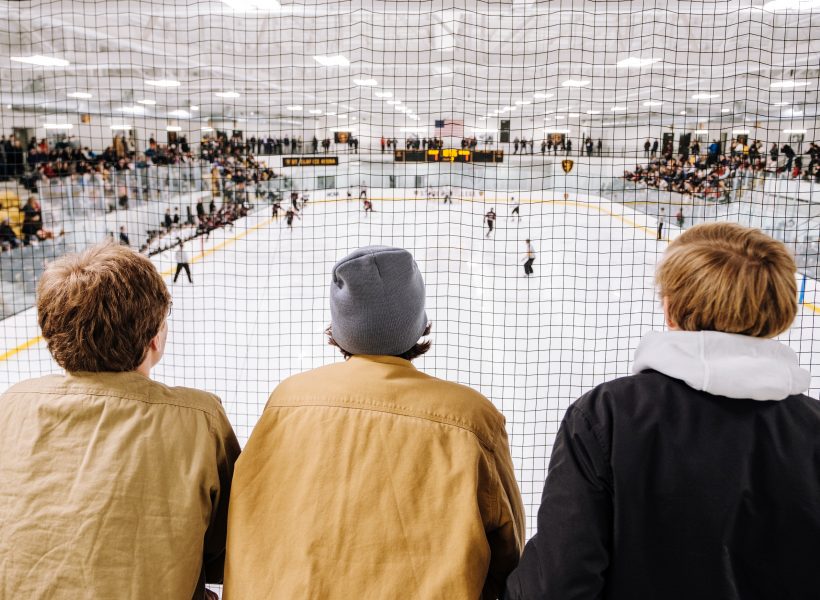 Celebrated new ice arena with grand opening
"The new arena will engage the campus community in year-round ice-related opportunities for hockey and broomball players, curlers, skaters, and fans — all in a central location that will support competitive success by seamlessly integrating athletic and recreational activities with academic pursuits."
Read More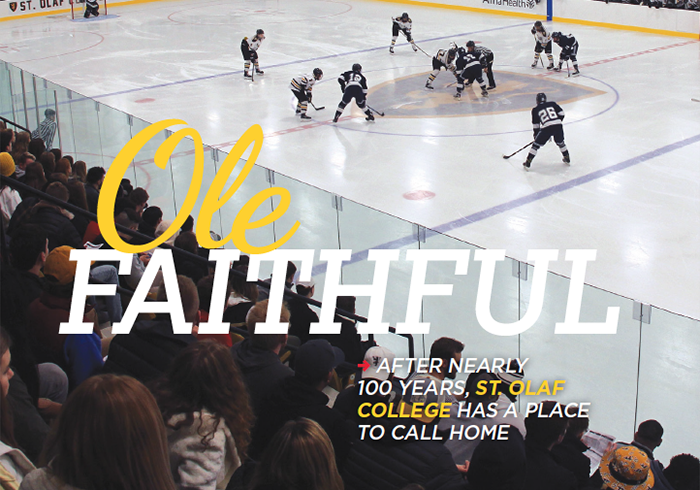 Rink Magazine – July/August 2019
St. Olaf College celebrates a new campus arena after nearly 100 years of hockey // by EMILY ZAK
Read the Article