CURATOR & PROFESSOR GORDON MARINO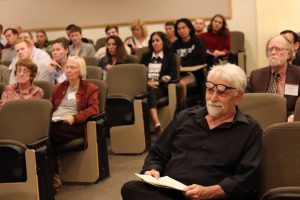 Gordon Marino earned his Ph.D. from the University of Chicago, M.A. from the University of Pennsylvania, and B.A. from Columbia University. His areas of specialization include History of Philosophy, Philosophy of Religion, and Kierkegaard. He teaches philosophy and related courses as a professor at St. Olaf College and holds a position as the curator of the Kierkegaard Library.
In 2018, Marino published his most recent book, The Existentialist's Survival Guide. He has authored and co-authored numerous works, including Kierkegaard in the Present Age. His articles have appeared in internationally-acclaimed news sources and periodicals such as the Atlantic Monthly, New York Times Magazine, Wall Street Journal, and the American Poetry Review. 
An abbreviated list of Marino's curriculum vitae can be found online, and a list of his various publications can be found below. Contact information can be found on the Directory web page of the Kierkegaard Library.
RECENT PUBLICATIONS
The Existentialist's Survival Guide: How to Live Authentically in an Inauthentic Age

Click on the covers to learn more!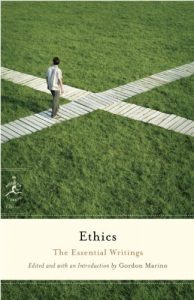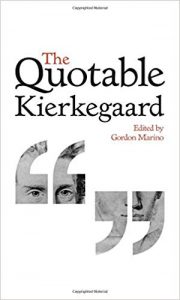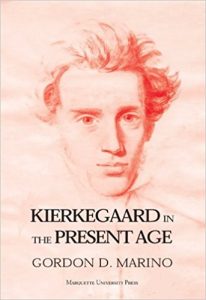 TEACHING EXPERIENCE
St. Olaf College: Kierkegaard & Existentialism; Law, Politics, and Morality; Making of the Modern Mind; Ethics and the Good Life; Freud & the Study of Human Behavior; Senior Seminar on Nietzsche; Sports and Ethics; Philosophy of Sport; Race and Sport
University of Florida: Sport ethics (graduate level); Ethical Issues in Sport (undergraduate); Medical Ethics (Shands)
Florida State University: Kierkegaard, Nietzsche, and Freud and the problem of self-deception (Graduate Seminar)
PUBLIC BROADCASTS

Marino has been featured in numerous talk shows, radio programs, and other broadcasts.
Featured on BBC Wales – Raise your Game
Regular contributor to The Huffingpost Post
Invited guest:

The Sports Factor — Radio National, Australia
Minnesota Public Radio
KFAN Sports Radio, Minneapolis, MN
CW 11 (WPIX) News at Ten, New York City
Mickey Hiter, "Athletes Parents Show" 104.5 FM
view more
Subject of Profile:

Virginia Public Broadcasting
Minnesota Monthly
St. Paul Pioneer Press

Interview with Matthew Hennessey, Carnegie Council on the topic "Ethics from Conscience and Example, not PhDs"
Interview with over 20 nationally syndicated radio programs including Kerri Miller, MPR News "The Thread" on Gordon Marino's The Existentialist's Survival Guide
A SMALL SAMPLING OF HIS MANY ARTICLES

Internationally prominent news sources have published dozens of articles written by Marino.
New York Times Magazine and the New York Times:
view more
Atlantic Monthly:
Washington Post:
Huffington Post:

Where There Is a Problem There is a Workshop…or a Camp

Newsweek:
International Herald Tribune:

The Havoc Behind the Eyes

Jerusalem Post:
St. Petersburg Times/The Tampa Bay Times:

Justice must still justify the means

Christian Century: