Exercise Science is the study of physiological and functional adaptations to movement. The field is richly interdisciplinary, involving such disciplines as anatomy, chemistry, biology, physiology, biomechanics, exercise prescription, psychology, nutrition, and injury management. The rigorous and systematic study of these disciplines enables students to understand how and why people move and the factors which limit and enhance our capacity to move.
Congratulations
We want to recognize our graduating class of 2021 — each member of our program contributed to making it a huge success in these unprecedented times.
We are excited to see where our Oles go next.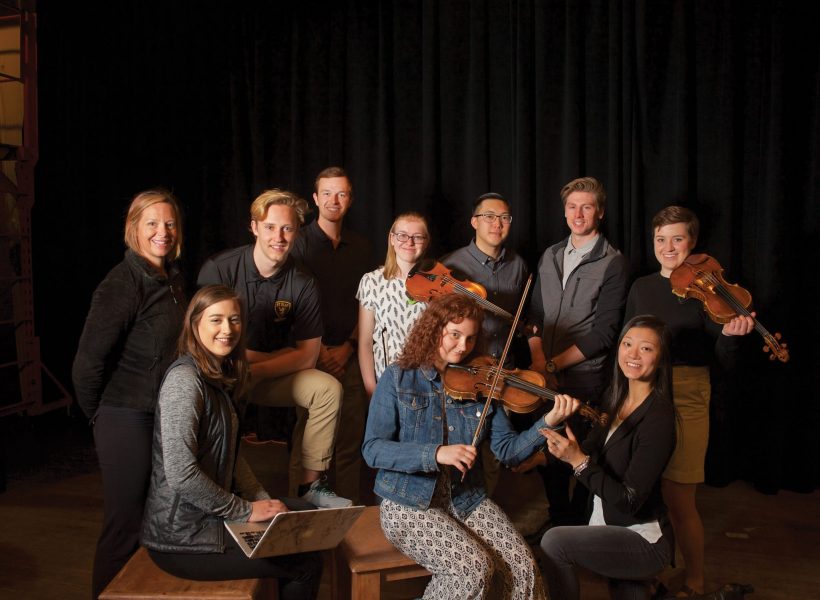 The Intersection of Science & Movement
Exercise Science Instructor Jennifer Holbein (far left) and her students — (from left) Abby Carpenter '18, Emil Hiiri '19, Eric Bakken '18, Jessica Folson '21, Andrew Thao '18, Kyle Leemon '18, Kelsey Sims '18, and (front, from left) Katie Marshall '21 and Nina Lautz '18 — are researching ways to relax muscle tension, reduce pain, and prevent injury in performing artists.
Read Their Story