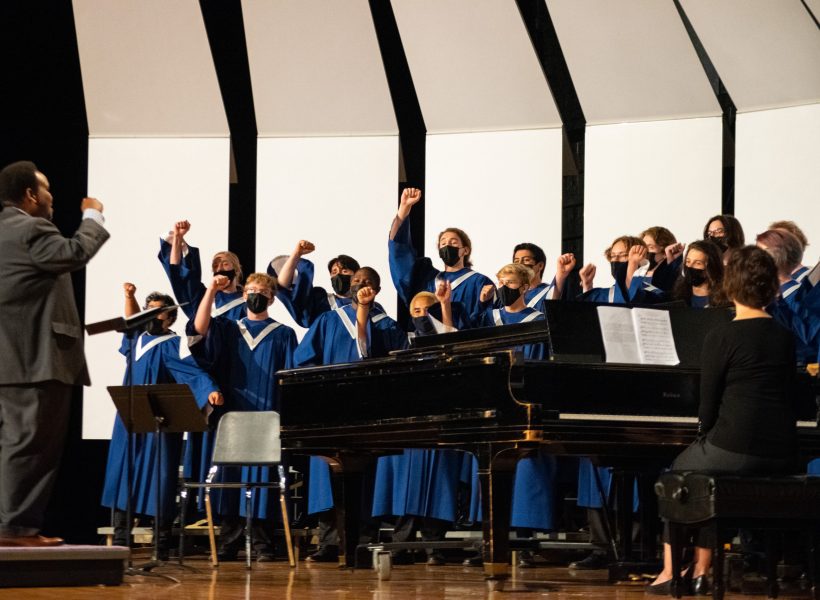 Ensembles at St Olaf
St Olaf is well known for their award-winning ensembles. With seven choirs, two orchestras, two concert bands, three jazz bands, and a variety of chamber ensembles, there is a place for everyone to find a musical home.
The St. Olaf Choir has rescheduled their tour for this summer across the Mid-Atlantic, from May 31-June 8.  The choir will perform in Chicago, East Lansing, Cincinnati, Nashville, Charlotte, Durham, Richmond, and Washington, D.C. The St. Olaf Choir's concert in Salt Lake City has also been re-scheduled to Saturday, April 30, along with a guest appearance with the Tabernacle Choir at Temple Square, on Sunday, April 31.  Tickets can be purchased here.
The St. Olaf Orchestra is touring in May/June.  More information is available online or by phone at 800-363-5487.  View Conductor Steven Amundson's description of the tour concert here.
Ensembles at St Olaf
Music Performance Studies
Our Music Performance Faculty are second to none. We offer a wide selection of voice and instrumental lessons for anyone to study.
Music Performance Studies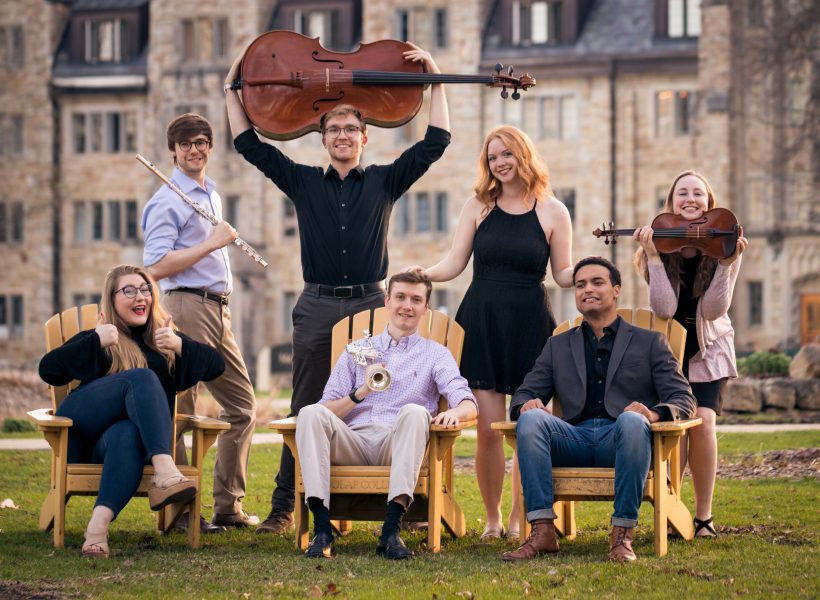 Future Ole Musicians
Are you interested in being a Future Ole Musician? You will find all you need to know on how to begin the application process to music scholarships and deadlines.
Future Ole Musician Information
Current Ole Musicians
Are you currently an Ole Musician? Here's where to find all things you need in the Music Department including calendars, forms, degree information, recital information and more.
Current Ole Musicians
St. Olaf Music Department Response to Racial Injustice and Systemic Racism
We, the faculty and staff of the St. Olaf College Music Department, condemn the murder of George Floyd, just 40 miles from our campus, and the countless acts of violence against Black bodies across the United States that have continued over the centuries to this day. We recognize that these acts represent but a small portion of the physical and verbal racism our Black colleagues, students, alumni, and fellow musicians face daily. We join voices with people of all races and creeds around the world protesting injustice. With them, we call for the end of racist law enforcement practices and of systemic racism, prejudice, and violence in all forms.
While we acknowledge efforts of the past, we recognize that St. Olaf College and the St. Olaf Music Department have failed to provide an environment in which all students, staff, and faculty of color thrive. We are dealing with systemic failings, masked by the prevailing campus culture at St. Olaf, a culture defined by centering Whiteness. We live and work in a society permeated by racism, anti-Blackness, and the marginalization and erasure of the lives, work, and voices of Black, Brown, and Indigenous People. We must engage in anti-racist action to further the cause of equity for all. We are determined to do the individual and collective work necessary to create more equitable, more inclusive, and more culturally-relevant learning environments for our students.
We commit to investigating and interrogating the role of white supremacy in our departmental, collegiate, and national history.

We commit to examining our pedagogies, the cultural practices of our department, and those of the college, to recognize and end those that inflict violence against Black bodies and create an inequitable environment at St. Olaf.

We commit to developing and implementing anti-racist, culturally inclusive pedagogies and policies that foster the liberation and self-actualization of our students through music.

We commit to working with our students to help them understand their responsibility in being active participants in this work.
As musicians, we are trained to listen.
We will be listening intently for voices that have been silenced and muted.
Black Lives Matter.