Welcome to the Natural Lands!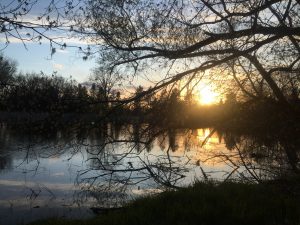 Mission Statement
The mission of the St. Olaf Natural Lands is to promote education, conservation, and recreation of our local ecosystems.
Education. Enhance teaching through experiential learning, student and faculty research and outreach to the community beyond St. Olaf.
Conservation. Develop and maintain high quality interconnected habitat for native species and water management in the Natural Lands and surrounding areas
Recreation. Facilitate outdoor recreation for exercise science, athletic teams and all members of the local community.
We stand on the homelands of the Wahpekute Band of the Dakota Nation. We honor with gratitude the people who have stewarded the land throughout the generations and their ongoing contributions to this region. We acknowledge the ongoing injustices that we have committed against the Dakota Nation, and we wish to interrupt this legacy, beginning with acts of healing and honest storytelling about this place.
Rules of Use
The college community and the general public are welcome to use the St. Olaf Natural Lands throughout the year.
Please follow these simple rules for your safety and enjoyment:
1. Keep your dogs on a leash or under strict voice control. Please stay on trails and remove droppings from trails. Field dog training is not permitted.
2. No motorized vehicles allowed except for maintenance, emergencies or with special permission.
3. No camping or fires permitted.
4. No hunting allowed. No collection of plants, animals or soils without permission.
If you are visiting Norway Valley, please be aware of these additional rules:
5. No bicycles on trails
6. No tapping of sugar maple trees
In case of emergency, call Public Safety 507 786-3666 or 911.
A Project Permit  is required for class or research projects.