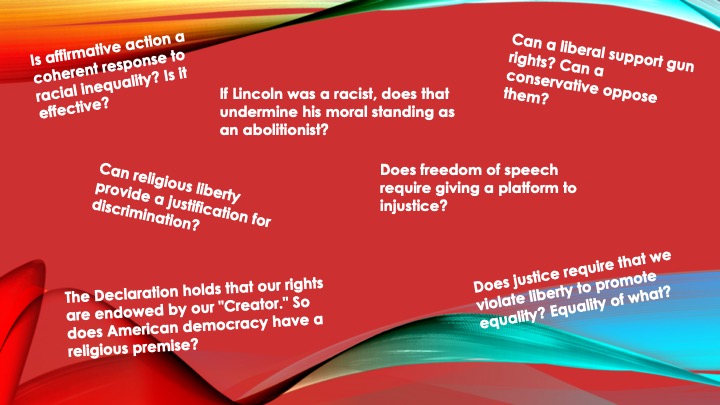 The PACON explores these questions and many others like them in pursuit of an interdisciplinary perspective on American public policy. The PACON goes beyond the political tug of war to explore the roots of contemporary controversies in historical debates and ideals, and to develop the complex relationship between the moral, theoretical, and scientific dimensions of public affairs.
Two Course Sequence + Funded Internship Opportunity:
Open to all first year students, regardless of anticipated major.
(Fall) Public Affairs I – Foundational Debates: Considers core contested ideals during the founding of the republic such as freedom, equality, democracy, authority, community
(Spring) Public Affairs II – Contemporary Controversies: Approaches contemporary issues such as gun rights, abortion, affirmative action, healthcare reform, immigration, and free speech from an interdisciplinary perspective
Funded Internship Opportunity (Up to $4500.00): Completed in the summer immediately following the program in the first year–or during the January semester of the sophomore year–at an organization of the student's choosing.
FYS – Foundational Debates; and – Contemporary Controversies; WRR
Note: Only by taking the full two-course sequence do students get access to the internship funds + all of the following GE's – FYS, WRR.