Engaged Faculty Institute
APRIL 12 @ 3:00 PM

 – 7:0

0 PM, APRIL 13 @ 8:30 AM-3:00 PM

This day and a half workshop for faculty and community partners investigate components and practices of quality and rigorous community engagement in ACE courses. The workshop will be facilitated by Emily Shields (Executive Director, Iowa Campus Compact) and Sinda Nichols (Assistant Director, MN Campus Compact). The workshop also provides the opportunity for faculty to connect directly with community partners to co-create courses and/or research projects. While the focus is on ACE/service-learning courses, the principles can be applied to other civically-oriented experiential learning, such as internships and undergraduate research. Faculty and community partner honorariums will be available to honor your time and investment in this work.

View the Engaged Faculty Institute Curriculum and the tentative agenda here at St. Olaf.

Interested in applying? A brief application is due by February 15, 2019.

Questions? Email civic-engage@stolaf.edu.

The Engaged Faculty Institute is supported by the Academic Civic Engagement program, Center for Innovation in the Liberal Arts, and the Interdisciplinary and General Studies Division.
2018-19 ACE Faculty Community of Practice
The Academic Civic Engagement (ACE) program is hosting a year-long faculty ACE Community of Practice during the 2018-19 academic year.
The purpose of this project is to examine participation in academic civic engagement (ACE) courses across demographics and disciplines, and use this information to inform and strengthen ACE courses to:
build equity and inclusion for students of all backgrounds in experiential learning,
model and demonstrate with students equitable and inclusive classroom practices, and
enable equitable and inclusive social action in the greater community by students.
Seven (7) experienced and new ACE faculty were chosen to participate: Bridget Draxler (Writing), Olaf Hall Holt (Computer Science), Ben Kopec (Environmental Studies), Elizabeth Leer (Education), Sian Muir (Management Studies), Seth Peabody (German), and Michon Weeks (Art). The faculty will meet seven times at off-campus venues from June 2018-June 2019 in a community of practice to help meet the goals of the project.
What is a community of practice? We will be using the definitions and scope of communities of practice provided by Etienne and Beverly Wenger-Traynor to guide our work, where "communities of practice are groups of people who share a concern or a passion for something they do and learn how to do it better as they interact regularly" ((http://wenger-trayner.com/introduction-to-communities-of-practice/).
This community of practice will investigate topics such as Assessment and Evaluation of ACE, Nuts and Bolts of ACE, Student-driven ACE for Increased Ownership and Engagement, Dialogue and Democratic Classrooms, Using ACE for Public Scholarship, Ethics of Civic Engagement, and Reflective Practices.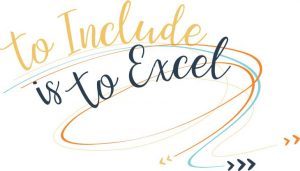 This project is funded through a "To Include is To Excel" grant from the Mellon Foundation.