Tony Miller '89
Alumni Achievement Award recipient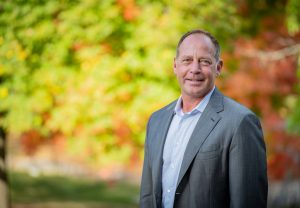 Entrepreneur Tony Miller of the Class of 1989 is founder and managing partner of Lemhi Ventures, which leverages venture capital to disrupt the health care services industry. Lemhi has invested in 15 companies that utilize innovation, technology, and data to deliver better health outcomes, lower costs, and greater control to people over their health care decisions.
Miller has been the founder and CEO of two Lemhi-invested companies: Bind Benefits, Inc., which pioneered personalized health plans, and Carol Corp., which introduced health care shopping and provider comparison tools for consumers.
Miller holds a bachelor's degree in biology from St. Olaf, a master's degree in kinesiology from the University of Illinois, and an M.B.A. from Cornell University.
His early career includes stints with Medica Health Plans, UnitedHealth Group, and Deloitte and Touche. He cofounded Definity Health in 1998, which became a pioneer and national leader in consumer-driven health benefit programs, before it was sold to UnitedHealth in 2007.
Miller remains engaged with St. Olaf as a guest lecturer in the college's Interim entrepreneurship class, taught by St. Olaf Entrepreneur in Residence Sian Muir.