Welcome to the College Archives!
The College Archives, currently housed on the second floor of the Rølvaag Memorial Library, was established in 1969 as a repository of historical materials relating to the founding and growth of the institution.
As we approach the College's Sesquicentennial, we're happy to report a growing interest in St. Olaf's historical records. To help meet that demand, our small, and immensely talented staff is engaged in behind-the-scenes work to preserve these collections for future generations; make them more discoverable for our students, faculty and researchers; and to bring them to life in our classrooms.
Unlike libraries, the stacks in an archive are not open for browsing. Instead, the many thousands of linear feet of boxes and files filled with letters, documents, photographs, recordings, textiles, and objects are kept in a climate controlled, secure vault. Researchers can develop a sense of the collections by searching archival finding aids. We are in the process of describing our rich collections. Researchers now have access to those finding aids in our new archival management system or by contacting us at college_archives@stolaf.edu with your inquiry. Within 24-48 hours, a member of our staff will reach back and help set up a time for you to come in and work with the materials.
Given our small staff, our mission to meet these new priorities, and our commitment to good stewardship of our community's resources, we cannot accommodate drop-in visitors or research requests. Appointments are required in order to access our collections, as well as to meet with an archivist or instructor.
We ask for your patience and understanding as we work to protect, preserve and provide access to our historical materials.
We schedule appointments:
Monday through Thursday, between 9 am and 4 pm
All appointments are subject to staffing availability.
If you have questions, or would like to schedule an appointment, please email us at college_archives@stolaf.edu
Mary E. Barbosa-Jerez | Head of Strategy for Library Collections & Archives
Kristell Benson | Lead Archivist
Jillian Sparks | Distinctive Collections Engagement Librarian
A Message from the Archivist
A special message from our lead archivist, Kristell Benson.
Introduction to the Vault Project
Watch this video to learn more about our partnership with the Norwegian-American Historical Association and the construction of our new state-of-the-art facility!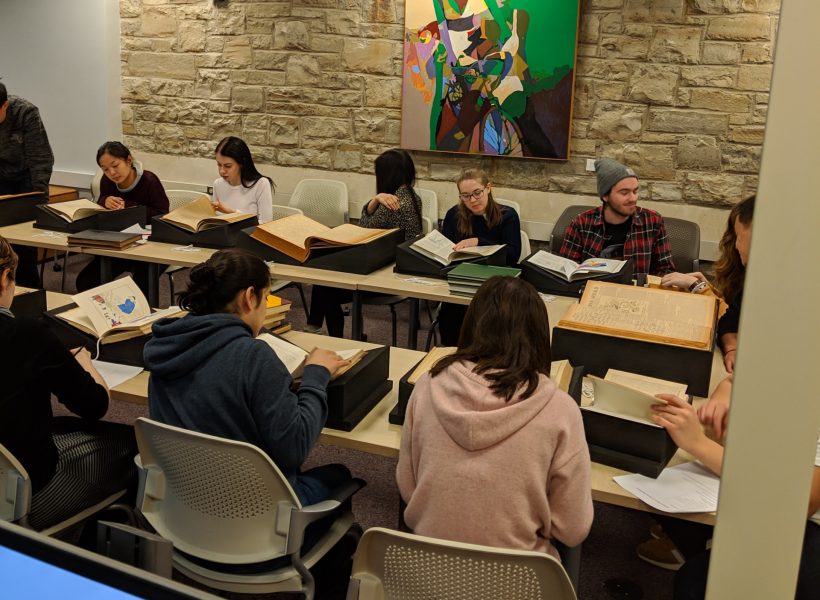 Subscribe to our newsletter!