Project Description
Locating Lutheranism uses digital resources to place Lutherans, their churches, and their activities in the landscape of American religion. It collects and displays items and information about local congregations, church leaders, and various aspects of religious life. Informed by traditional denominational history and in conversation with contemporary scholarship, this project asks how specifics fit into larger patterns.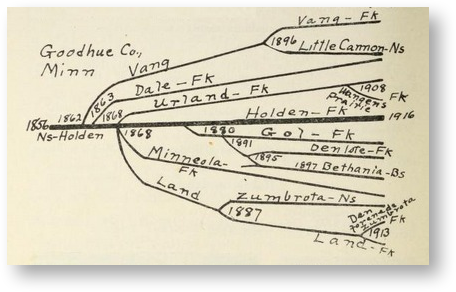 Some examples: What does one congregation in rural Minnesota reveal about the intertwining of religious and ethnic identity in the late 19th century? Or what does one city congregation's several locations in its neighborhood suggest about the effects of infrastructure on perceptions of urban mission?
This project had its origins in the work of O. M. Norlie, a Norwegian-American Lutheran historian, librarian, and collector of data. Decades before digital technology and big data, Norlie gathered and published masses of information about American Lutheranism. He was an author, a historian, a librarian, an editor, and a statistician.  By his own estimate he spent 200,000 hours in this work and produced some 232,000 pages of published and unpublished material.His two volume directory of Norwegian-American Lutheran Congregations inspired this effort to locate Lutherans, both on a map and in their American context.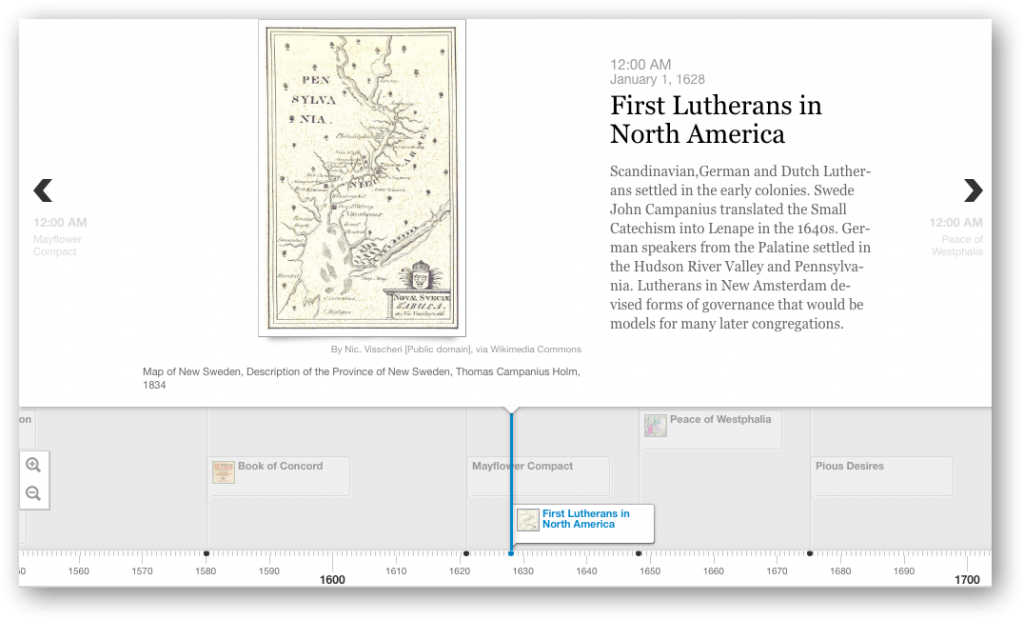 Features of the Locating Lutheranism project include various interactive maps helping to visualize geographic aspects of the development of Lutheran congregations over time, historical images, and an illustrated timeline showing key dates in the development of Lutheranism.


More Projects