Project Description
How can mapping technology help us recreate the sound world of the past? By researching and visualizing the musical geography of 1924 Paris, this project explores new ways to represent and reconstruct music history. It evokes the times, tells stories, and brings lost sounds to life in a way that can inform present-day discussions of music's role in society. Paris in 1924 provides an attractive frame for this kind of work because its musical life was unusually rich and unusually well-documented.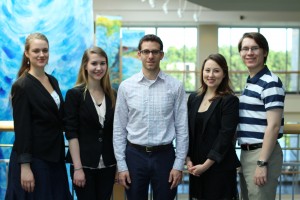 Music scholars link time and place as a means to help contextualize chronological developments in music with the cultural and aesthetic constraints of a particular geographic locale – but such connections between time and place can be difficult for students (and even other scholars) to perceive. This project demonstrates some of the many ways in which linking time and place visually can enrich our understanding of music history by constructing a chronologically- and geographically-interactive map of musical life in 1924 Paris.
Phase II of the project, to be completed over the summer of 2016, expands on the previous summer's work by broadening the focus to the decade as a whole, allowing an examination of historical trends and changes in performance practices or repertories over time.
More Projects