Choosing Enduring Questions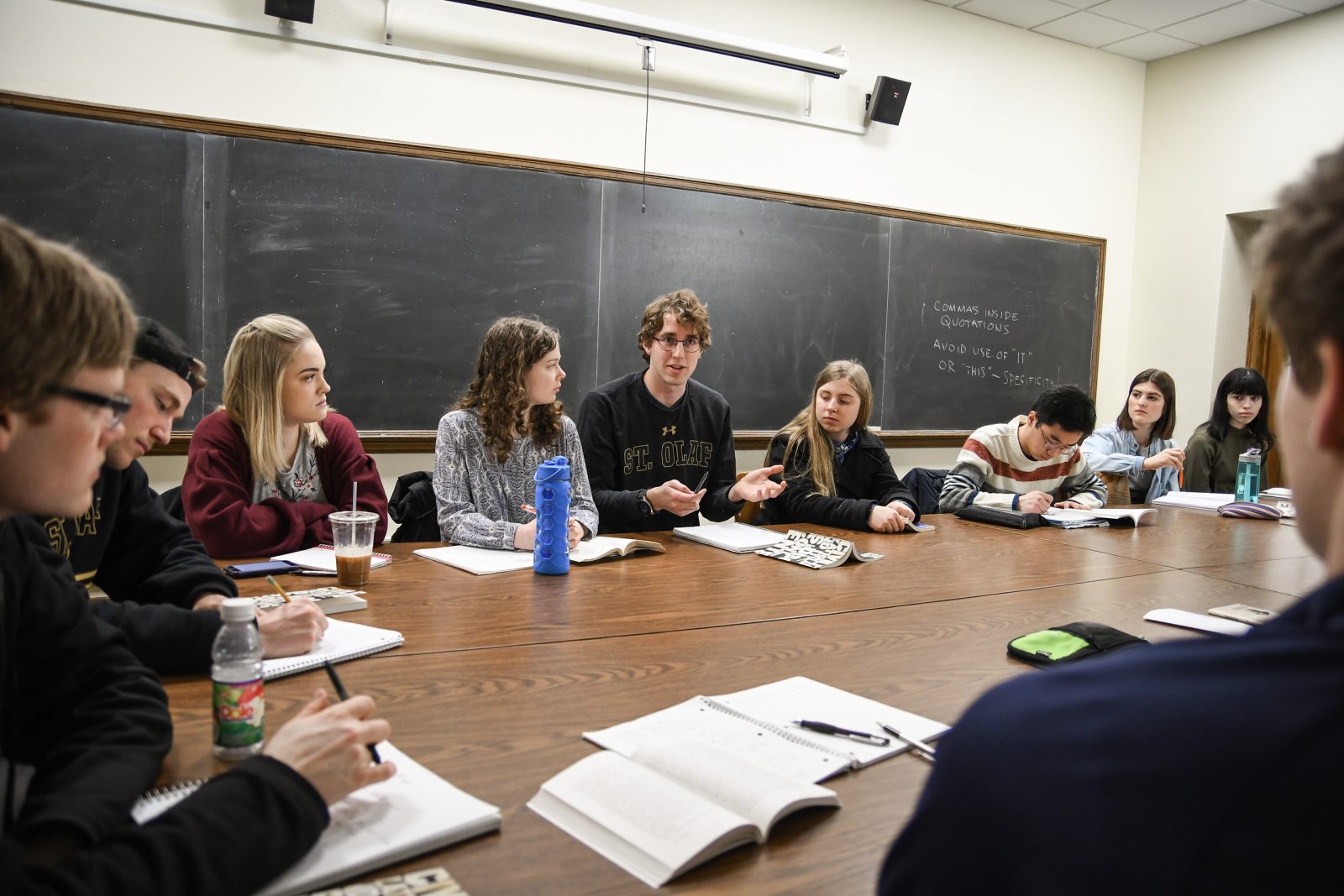 Why Enduring Questions?
All students admitted to St. Olaf can choose the Enduring Questions program as their First-Year Experience.
Students in Enduring Questions take one QUEST course per term in the first year (Fall, Interim, Spring) and one each in Fall and Spring in the second year, for a total of five courses. The course topics move from ancient Babylonia to the present in chronological order, and fulfill a total of seven Ole Core requirements (the two courses in the First-Year Experience plus five others). Any major works with Enduring Questions.
7
Ole Core Requirements Fulfilled
Enduring Questions students live together in the same dormitory the first year, but have a roommate who is not in the program. This living arrangement not only allows great conversations to continue outside the classroom, but also helps create friendships based on shared experiences.
To apply, choose Enduring Questions as your top choice for fulfilling the First-Year Experience when filling out your Advising Questionnaire!