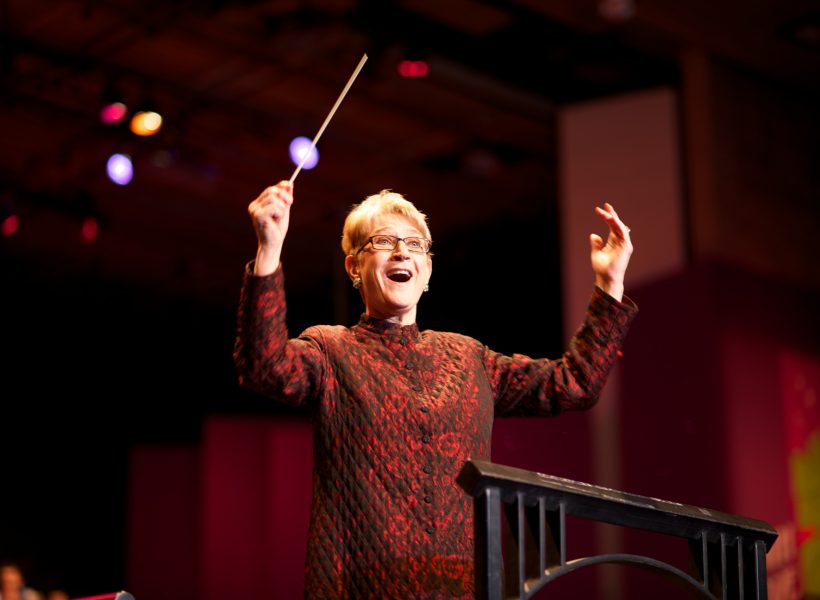 In Memory of Sigrid Johnson (1952-2022)
The St. Olaf music community lost a beloved conductor, educator, mentor, and friend. Sigrid Johnson, conductor of the Manitou Singers from 1983 to 2015, died at the age of 70.
A Service of Thanksgiving for Sigrid's life will be held on Saturday, March 19 at 3 p.m. at Boe Memorial Chapel, St. Olaf College. Doors will open to the public at 2:30 p.m. Due to the current COVID-19 campus safety standards, and for the safety of our entire community, all attendees must be vaccinated and masked. If you are not able to attend in person, the service will be streamed.
Memorial contributions can be made to the Sigrid and Robert "BJ" Johnson Endowed Fund, the Manitou Singers, the Steven M. Amundson Fund for Orchestra (all c/o St. Olaf College, 1520 St. Olaf Ave., Northfield, MN, 55057, Att'n: Development Office) or to VocalEssence (1900 Nicollet Avenue, Minneapolis, MN 55403).
Read More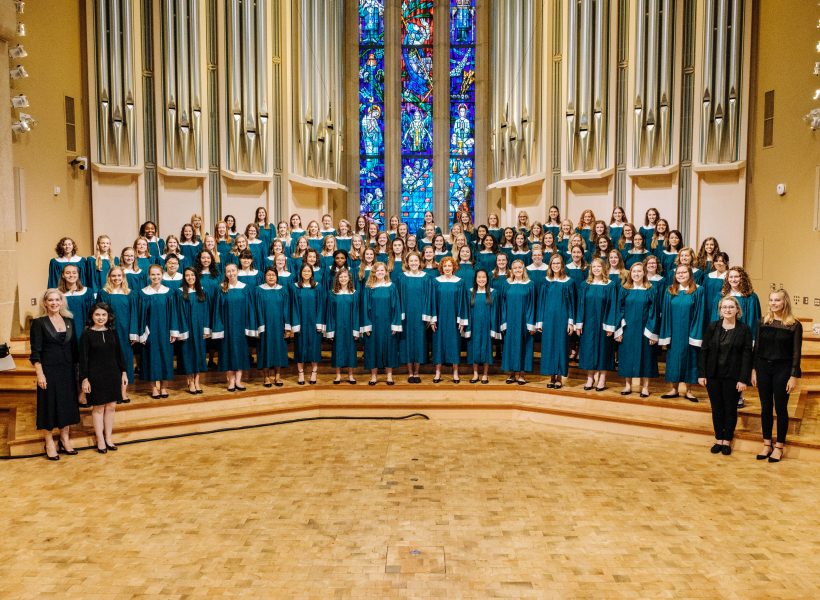 Comprised of select alto and soprano voices from the first year class, the Manitou Singers is one of the most popular music organizations on the St. Olaf College campus. Despite a complete turnover in personnel each year, the 100-voice choir sings at the opening worship service of the college as well as at various campus functions throughout the year such as daily chapel and church services, the annual St. Olaf Christmas Festival, Family Weekend Concert and its own Spring concert in April. With a repertoire that ranges from sacred to secular to popular ballads, the Manitou Singers have broad appeal both on and off campus.
Therees Tkach Hibbard
Associate Professor of Practice in Music - Voice, Choral Conducting and Choral Literature; Conductor, Manitou Singers and Chamber Singers