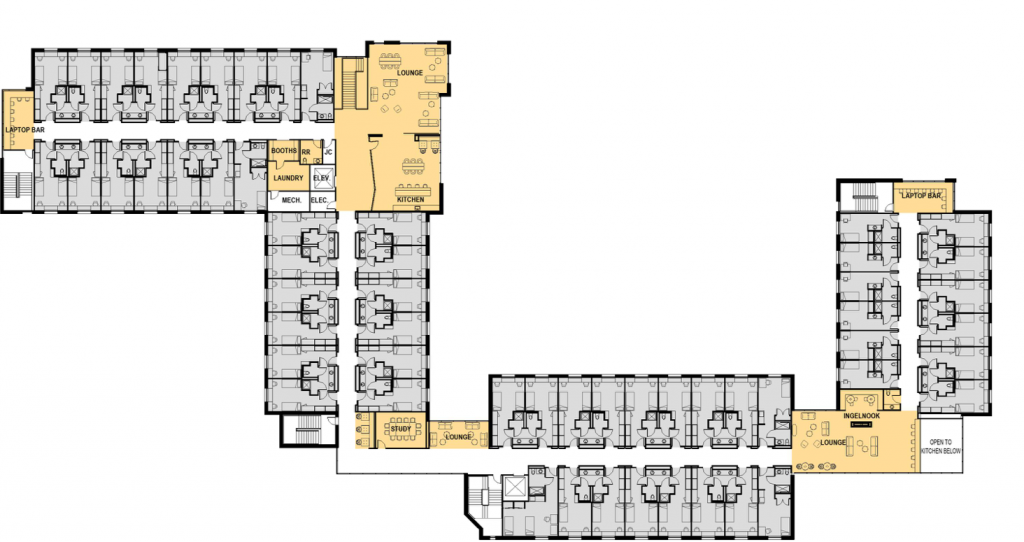 Overview
This new residence hall provides more lounge and study spaces (highlighted in yellow) than the current residence halls. The new residence hall provides approximately 36.1 square feet (sf) of lounge space per bed, compared to 15.9 sf in Hill/Kit, 33.8 sf in Ellingson, and 24.2 sf in Ytterboe. The renovation of existing halls will provide equitable lounge space per bed among all halls. Lounge, study, and social gathering space was also a high priority among students surveyed in the initial housing assessment study.
The new residence hall will include 30 single rooms (including three accessible rooms) and 135 double rooms, for a total of 300 student beds.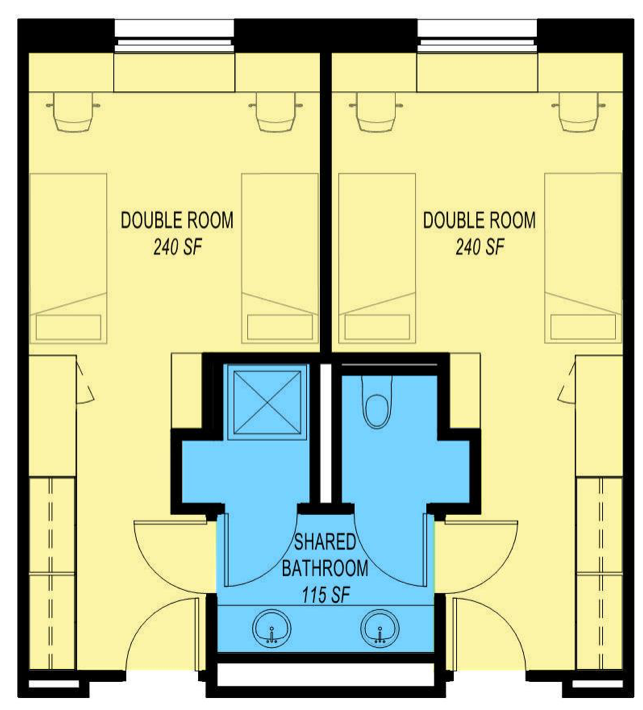 Room Configurations
Shown here is the current design for the room configurations in the new residence hall. The proposed sleeping space is very similar in size to what students experience now. The new residence hall provides approximately 116 sf per bed and a bathroom for every four beds. This compares to 101 sf per bed in Ellingson, 79 sf per bed in Kittelsby for a triple room or 119 sf per bed in a double configuration, and 112 sf per bed in Ytterboe.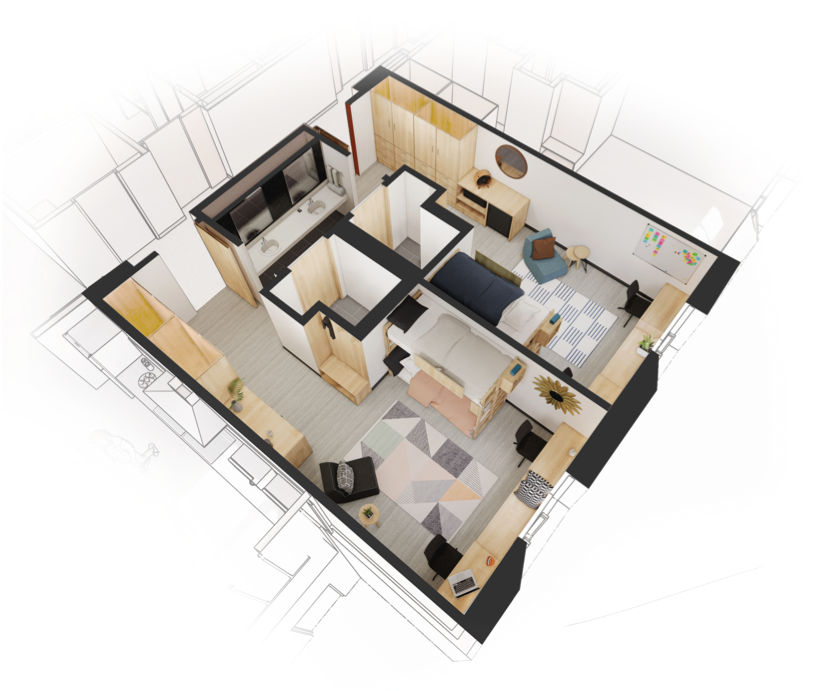 The proposed bathroom facilities are more generous than what students currently experience, with separate rooms for toilet, shower, and sinks that make the new residence hall more gender inclusive. These bathroom configurations are very different from the floor restrooms/showers currently provided in existing facilities. Gender inclusive spaces were a high priority for all students surveyed in the initial housing study.