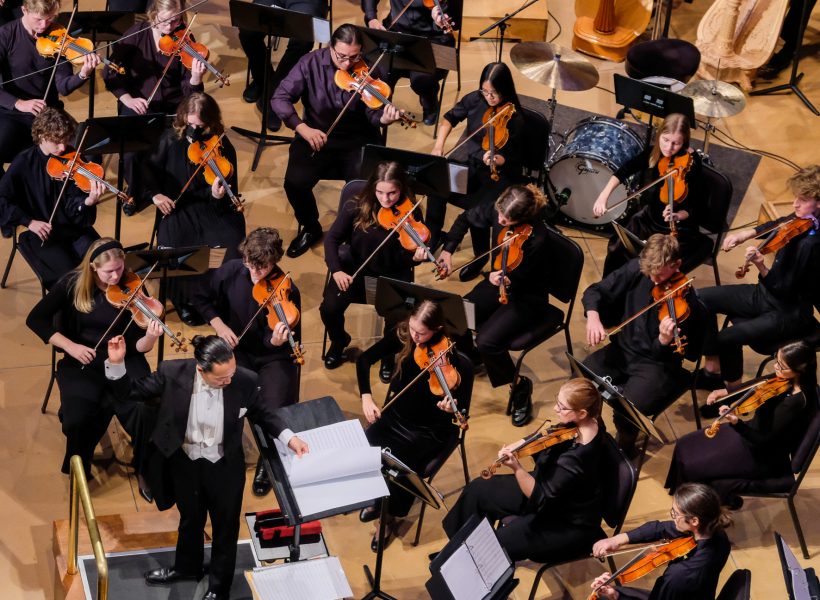 2023 St. Olaf Orchestra Fall Tour
The St. Olaf Orchestra, conducted by Dr. Chung Park, will head West during their 2023 Fall Tour, with stops throughout Colorado, Nebraska, South Dakota, and Iowa. Highlights of this year's program include music from Rodeo by Aaron Copland, standout soloists from the ranks of the St. Olaf Orchestra, and Shostakovich's majestic and moving Symphony No. 5 in D minor. We hope you can join us for an evening of fantastic music, and celebrate Dr. Park's second tour leading the St. Olaf Orchestra. 
Purchase Tickets!

The St. Olaf Orchestra is a full symphony orchestra rich in international artistry and tradition and known for its enthusiastic and passionate performances. Founded in 1906, the 92-member ensemble has been heralded as one of the finest collegiate orchestras in the country, and has twice won the American Prize in Orchestral Performances Among Colleges and Universities.
The St. Olaf Orchestra performs their 2023 Spring Concert, conducted by Chung Park.
St. Olaf Orchestra in the News