CILA Panels and Discussions:
Exploring Labor-Based Grading Contracts as an Assessment Model that Builds Equity and Inclusion
Thursday, November 12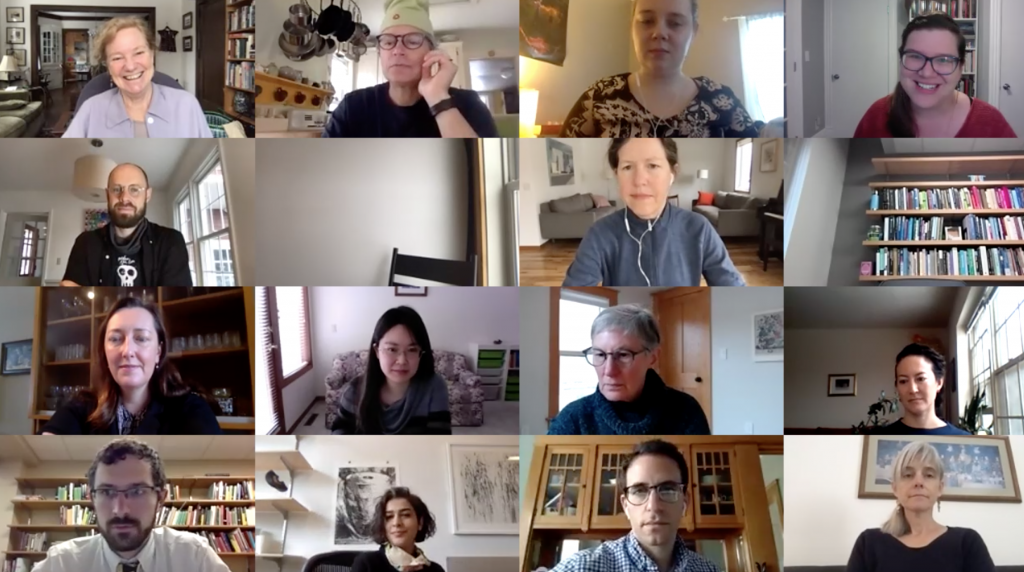 Christina Spiker (Art & Art History and Asian Studies), joined by members of the working group she led this July with Rehanna Kheshgi (Music), shared success stories and discussed challenges related to the classes they have been teaching using a Labor–Based Assessment model this semester.
View slides from the presentation
Recommended readings from Asao B. Inoue's Labor-Based Grading Contracts: Building Equity and Inclusion in the Compassionate Writing Classroom (2019):
Internationalizing the Curriculum: Beyond Cultural Learning
Friday, October 30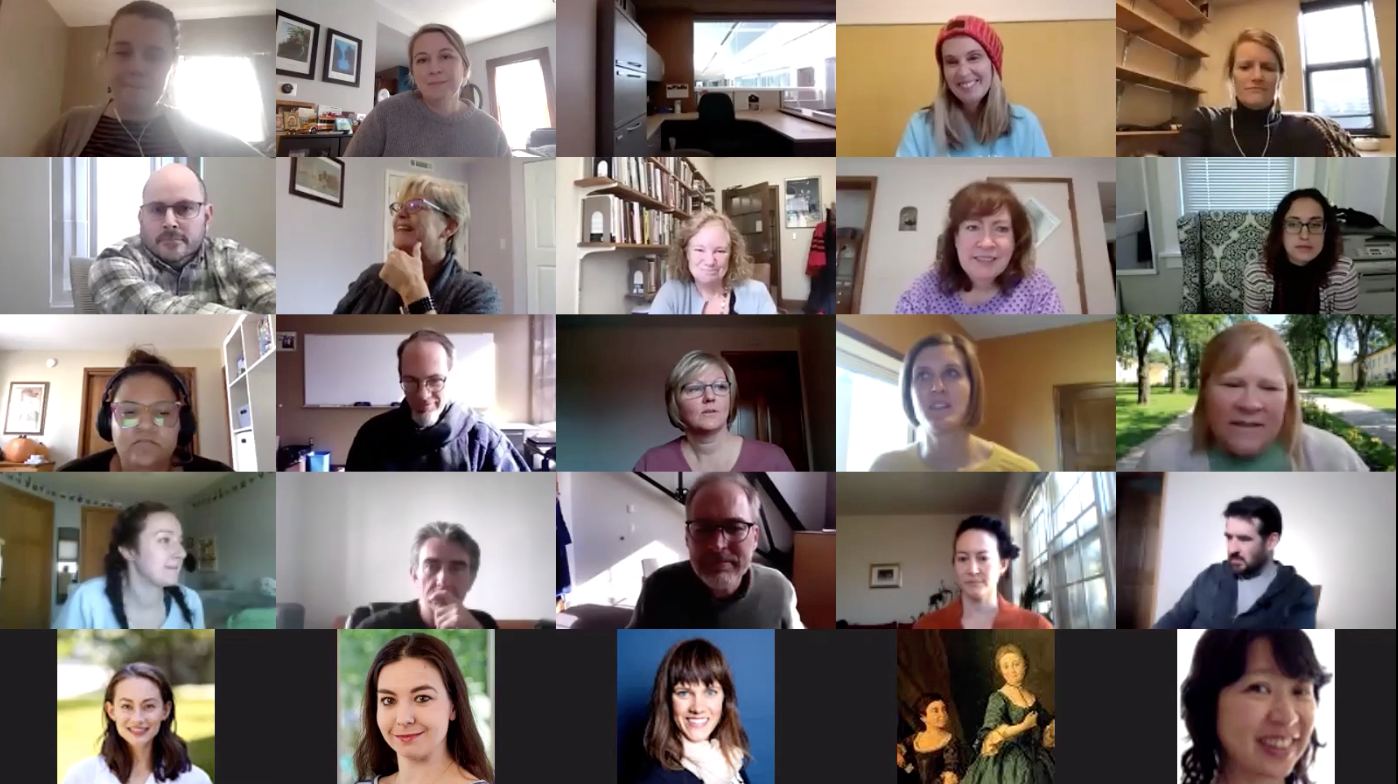 Jodi Malmgren and Theresa Heath (Director and Associate Director of International and Off-Campus Studies) discuss how the COVID-19 pandemic and the suspension of some off-campus programs offer an opportunity to internationalize our on-campus curriculum. Traditionally, international programming has focused on cultural learning outcomes. In this session, we will explore strategies to engage in learning beyond cultural and global frames in international education, exploring anti-racist, decolonial, and Indigenous critiques.
Post-Election: Classrooms and Community
Thursday, October 15
A forum discussion on handling student post–election apprehensions and anxieties in classrooms and other gatherings right after the election (and possibly some time before we know the results) featuring Marci Sortor, Provost and Dean of the College, and Hassel Morrison, Vice President for Student Life.
Hosted by Mary Carlsen, Professor of Social Work and Family Studies and the Director of To Include is To Excel, the Provost and Vice President are joined by Chris Chapp, Associate Professor of Political Science; Steve O'Neill, Director of Boe House Counseling Center; María Pabón, Director for Equity and Inclusion; and Katherine Tegtmeyer-Pak, Professor of Political Science and Asian Studies and Chair of the Student Life Committee.
Sponsored by the Center for Innovation in the Liberal Arts (CILA) and To Include is To Excel.
Teaching Eboo Patel's Acts of Faith Across the Curriculum
Thursday, October 8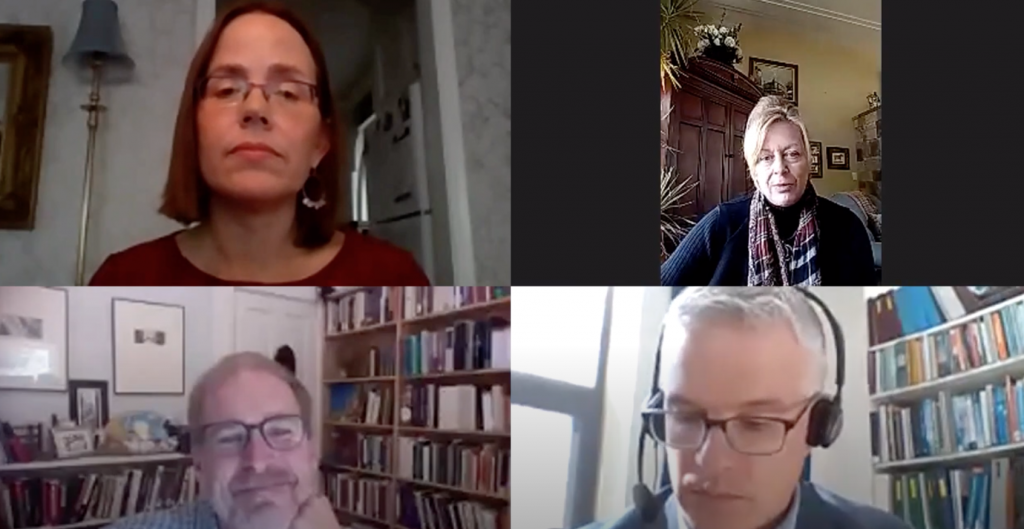 Co-sponsored with the Lutheran Center for Faith, Values, and Community, this session is moderated by Deanna Thompson (Lutheran Center) and includes panelists Doug Casson (Political Science), Paul Jackson (Chemistry and Environmental Studies), and Jill Watson (Education). Join in the conversation about how the text and Patel's vision of bridge building across religion and other divides is being integrated across the curriculum.
Understandings and Takeaways from Academics for Black Survival and Wellness Workshops
Thursday, September 10
Jeremy Loebach (Psychology), Jonathan O'Connor (Spanish), and Maria Vendetti (French) discuss the Academics for Black Survival and Wellness series: an intense 7 day online interactive workshop on anti-Black racism in the US and how it can impact Black lives in a variety of ways, including in academic settings. The workshop prompted attendees to critically engage with speakers, readings and discussions that were challenging, constructive and transformative. Accountability groups (smaller 4-5 person check ins) gave participants the mechanism to hold themselves (and each other) accountable for the work, and continue to meet well after the workshop ended. Panelists will share some takeaways, advice and encouragement for faculty and staff wishing to engage in their own work to confront anti-Black racism in the academy and in the broader world.
Happy Hours:
CILA/LITS hosted two Friday happy hours in August and September. These were informal events, beginning with a short example of online/hybrid teaching innovation, followed by small group discussions. The goals were community, inspiration, and support for your teaching. 
Vocal Development Class Creatively Revised with Tracey Engleman
Friday, September 11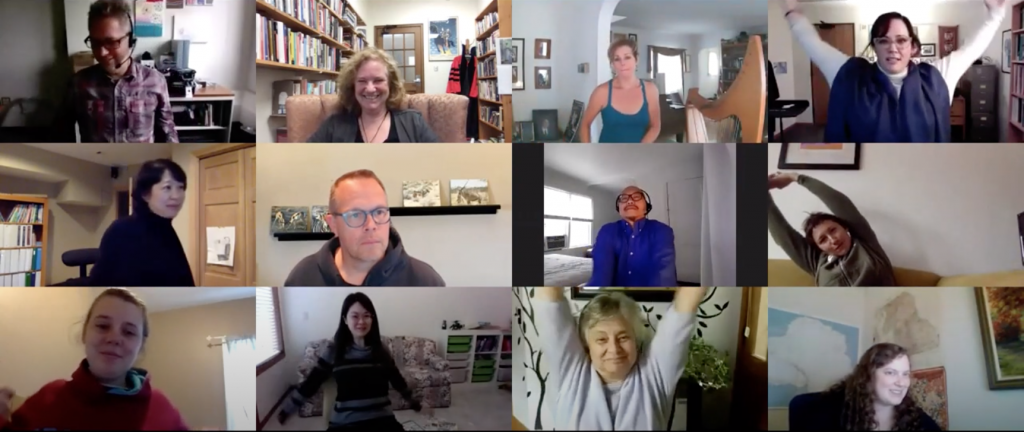 Tracey Engleman (Music-Voice) will share how going remote taught her the value of teaching less content in more creative ways.  The group will engage in some sound exploration (yes, even YOU can sing!), participate in a sample activity created around styles of singing and youtube videos, and see examples of student final projects resulting from Universal Design for Learning.
Dual-Camera Lab Avatar with Eric Cole
Friday, August 28
For the short innovation sharing that will begin every Happy Hour, Eric Cole (Biology) will tell us about the "dual camera-lab avatar" he created that allows students learning remotely to look through a high-powered microscope and engage in a virtual lab experience. Among other things, we will all take a close look at pond scum from Hauberg Woods in Northfield, and see all the lively microscopic "critters" (Eric's word) that scurry about.