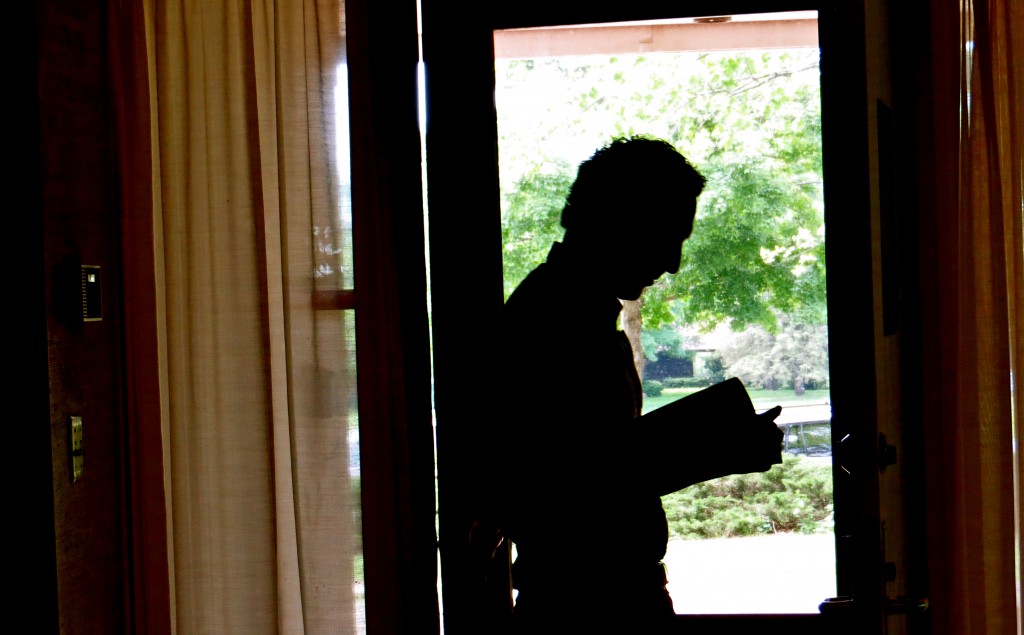 CILA provides opportunities for St. Olaf faculty to focus on their scholarly writing: to develop a work-in-progress, revise a conference presentation for publication, incorporate feedback before submitting an article to a refereed journal, polish a grant application, or perhaps revisit and revise a rejected manuscript.
The Summer Writing Retreat and January Writing Support provide structured writing time in a distraction-free atmosphere among supportive colleagues and led by an expert facilitator, Professor of Interdisciplinary Studies and Director of Writing, Diane LeBlanc. 
Summer Writing Retreat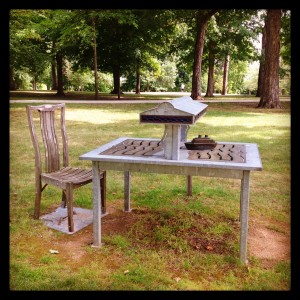 Modeled after the successful Boldt Writing Retreats, this week-long retreat in early June designed to help faculty transition to their summer writing projects which may include an article, a scholarly or creative book manuscript, a grant application, or other writing projects. The retreat, led by Director of Writing and Professor of Interdisciplinary Studies Diane LeBlanc, provides structured writing time and accountability among supportive colleagues.
The 2021 CILA Summer Writing Retreat will take place during the week of June 7-11, 1:00 pm – 3:00 pm and participants will meet daily through Zoom for guided discussion of writing habits, voice, proposal to publication steps, collaboration, and revision. We'll write together in our own spaces for at least 75 minutes every day, and support one another as we refine daily writing goals. Participants will receive a $250 stipend for full participation. 
This opportunity is open to current St. Olaf faculty from all disciplines and Faculties, with preference given to applicants who are at critical career points (e.g., tenure or promotion review). Participants are expected to engage fully by attending all five days of the retreat. There is one more spot available, so if you are interested, please complete this form by Friday, May 7. Please contact cila@stolaf.edu if you have any questions.
Comments from previous CILA Summer Writing Retreat participants:
"I learned about my own writing process… I kick-started my writing for the summer and got to write in a supportive context.  I met interesting colleagues!"

"The long blocks of writing time and the conversation with other members of the group… benefited me the most. The writing time helped me accomplish a lot of tangible work."

"The retreat atmosphere really builds a sense of camaraderie and as a result I feel more connected to colleagues in other departments."

"I was able to write a lot during the retreat…. [it] gave me my momentum."

"Diane is a special person, so qualified, so inspiring, so empathetic."
January Writing Support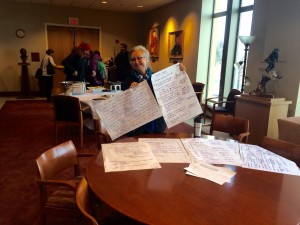 Held every year during Interim, the workshop series invites you to re-engage with your research and creative work during and beyond January. The series offers four opportunities to explore and practice different aspects of writing and creativity. Each workshop provides practical support, writing time, community for sustaining progress, and opportunities for individual consultations about your project. Interested faculty and staff can choose to attend any and all workshops. 
January 2021 workshops
Frame and Focus Your Writing
Tuesday, January 5
This workshop will draw from Alexandria Peary's Prolific Moment to boost your
engagement with a current project or projects. Through workshop exercises, we'll
explore how writing often takes us away from the immediate writing experience into the
past (habits, critics, and other influences) or to the future (more critics, prizes,
publication credits). Workshop goals are to reset, write in the moment, and frame a
sustained schedule for developing your project or projects.
Write, Read, Write
Tuesday, January 12
"Write, Read, Write" practice disrupts the more linear process of reading or prewriting
until we feel ready to write. This workshop offers strategies for moving from the
conceptual stage to writing. "Reading" in this context includes crucial activities that you
do before (or instead of) writing: identifying and reading materials for a literature review,
recording and analyzing data, or digesting reviewers' comments, to name just a few of
these activities. We'll experiment with descriptive, analytical, and reflective techniques
for strengthening the bridge that enables us to move back and forth between immersing
yourself in conceptual activities and increasing your word count.
Remix to Revise
Tuesday, January 19
Sometimes a "tweak" is all a project needs. At other times, it requires deep revision to
convey your ideas or to reach your audience. This workshop invites you to practice
deep revision by detouring through a different medium before returning to your
draft. We'll do exercises to identify how you typically revise then experiment with
different modes of expression (drawing, using jamboard, moving, podcasting) to open
possibilities for revision you may not realize through familiar writing practice. Our goal is
to leave the workshop with at least one new revision strategy and a specific idea for
revising your project.
Reflect and Sustain
Monday, January 27
In this workshop, you'll look back at your writing process and productivity through
January and look ahead to integrating writing and research into spring, summer, or
sabbatical schedules with an eye toward sustaining and completing priority projects.
We'll consider single project or multiple project options as you frame and plan.
Exercises will be mindful of work/life equilibrium for participants at different stages of life
and career. Everyone will accomplish one project-related task and draft a writing plan.