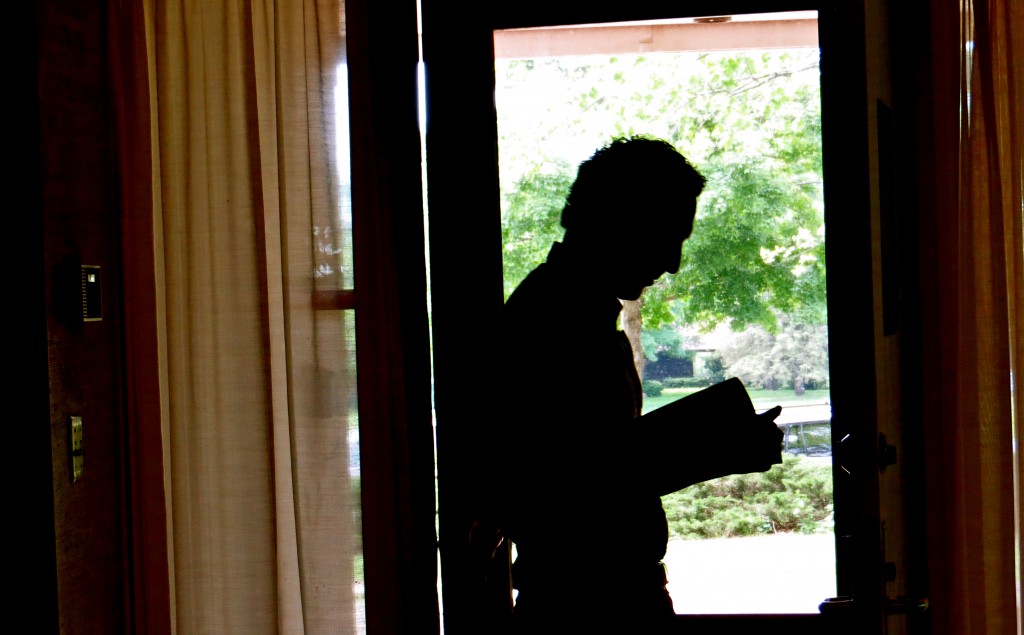 CILA provides opportunities for St. Olaf faculty and staff to focus on their scholarly writing: to develop a work-in-progress, revise a conference presentation for publication, incorporate feedback before submitting an article to a refereed journal, polish a grant application, or perhaps revisit and revise a rejected manuscript.
The Summer Writing Retreat and January "Writing Mondays" provide structured writing time in a distraction-free atmosphere among supportive colleagues and led by an expert facilitator, Professor of Interdisciplinary Studies and Director of Writing, Diane LeBlanc. 
Summer Writing Retreat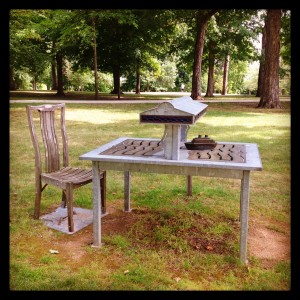 Modeled after the successful Boldt Writing Retreats, this week-long retreat in early June designed to help faculty transition to their summer writing projects. Participants meet every day in an off-campus house as a group for coaching, editing, inspiration and support, and then work individually onprojects. The retreat is open to faculty from all disciplines but preference is given to faculty on tenure-track. Breakfast, lunch, and refreshments are included, as well as an opening and closing dinner. A few residential positions are available for those who may wish to stay overnight during the retreat. All participants receive a modest stipend. Opportunities for follow-up are also available through the program. 
Comments from previous CILA Summer Writing Retreat participants:
"I learned about my own writing process… I kick-started my writing for the summer and got to write in a supportive context.  I met interesting colleagues!"

"The long blocks of writing time and the conversation with other members of the group… benefited me the most. The writing time helped me accomplish a lot of tangible work."

"The retreat atmosphere really builds a sense of camaraderie and as a result I feel more connected to colleagues in other departments."

"I was able to write a lot during the retreat…. [it] gave me my momentum."

"Diane is a special person, so qualified, so inspiring, so empathetic."
January "Writing Mondays"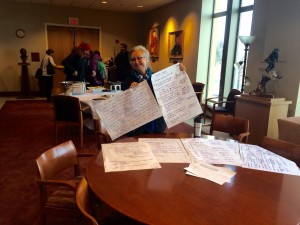 Held every year during Interim, the workshop series invites you to re-engage with your research and creative work during and beyond January. The series offers four opportunities to explore and practice different aspects of writing and creativity. Each workshop provides practical support, writing time, community for sustaining progress, and opportunities for individual consultations about your project. Interested faculty and staff can choose to attend any and all workshops. 
January 2020 workshops
January Retreat: A Day of Writing in Community
Monday, January 6
For faculty pursuing research, writing, and creative time during January, this daylong retreat leads participants through goal setting, practice, and project reflection. We'll share project ideas, discuss brief articles about mindful writing, creativity, and productivity, and activate different ways of thinking and expression. In particular, we'll consider how we might borrow practices across disciplinary cultures to enhance our writing and research. Designated morning and afternoon time is reserved for individual work. We'll also practice gentle yoga and take intentional breaks to talk about breakthroughs and obstacles. New activities and reading accommodate returning participants.
Transform Your Projects for Different Audiences and Purposes
Monday, January 13
Whether you're turning a conference presentation into an article, a dissertation into a book, or curriculum notes into scholarship of teaching and learning, you're shifting audience and purpose. In this workshop, we'll identify necessary changes to a particular project, create a manageable revision plan, and make one or two substantial change(s). Workshop exercises include a transformation blast to generate ideas for radical revision and focused sentence exercises to experiment with voice and style. Participants should come with access to the project they intend to transform. Participants will leave with two revisions and two manageable steps for moving a project forward.
Energize Your Writing Practice
Monday, January 20
Novelist and feminist writer Chimamanda Ngozi Adichie once told a Stylist book club crowd, "I love writing; writing is what makes me happy—happiest. And so when it's difficult, what keeps me going is the possibility of joy." This workshop offers time and space to explore the practices that sustain us as writers and scholars. We'll look more deeply into motivation to identify the physical and emotional feelings we associate with writing. We'll experiment with exercises to invigorate and focus both our process and our writing. For hands-on practice, participants should bring work at any stage of the process from early ideas to rejected drafts. Participants will leave with at least 250 words of new writing to advance a project and two concrete practices for moving the project forward.
Manage Multiple Projects
Monday, January 27
"As a writer, you can take action only in the present moment," declares Joli Jensen in "How to Cope with Multiple-Project Paralysis" (2019). This workshop draws from Jensen's extensive work with writers across disciplines to provide frameworks for managing multiple projects. Using techniques such as the project box and peak energy scheduling, we'll integrate writing and research into spring, summer, or sabbatical schedules with an eye toward sustaining and completing priority projects. Exercises will be mindful of work/life equilibrium for participants at different stages of life and career. Participants will leave with the beginnings of a plan and one accomplished task.