Call for applications: 2017 CILA Summer Writing Retreat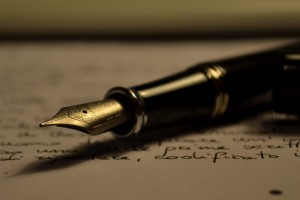 To access the 2017 CILA Summer Writing Retreat form click here.
Are you working on an article, book manuscript, grant application, or other writing project that you'd like to make substantial progress on, and perhaps even complete, this summer?
The 2017 CILA Summer Writing Retreat is a program designed to help faculty transition to their summer writing projects. The retreat – led by Director of Writing and Professor of Interdisciplinary Studies, Diane LeBlanc – provides structured writing time in a distraction-free atmosphere among supportive colleagues. During the week of June 5-9 from 9 am-3:30 pm, participants meet every day as a group for coaching, editing, inspiration, and support, and they work individually on projects for several hours each day. Breakfast, lunch, and refreshments are included, as well as an opening dinner. A few residential positions are available for those who may wish to stay overnight at Larson House during the retreat. All participants will receive a modest stipend. Opportunities for follow-up will be available through the program.
This opportunity is open to St. Olaf faculty from all disciplines and Faculties, but preference will be given to faculty on the tenure-track. Space is limited, so if you are interested, please complete this form by Friday, April 28. Please contact cila@stolaf.edu if you have any questions.
Previous Summer Writing Retreat participants have unanimously responded that they would "definitely recommend" the retreat to other faculty, and all participants gave it the highest possible overall rating of "excellent"!
Some of the comments from last year:
"I was able to write a lot during the retreat…. [it] gave me my momentum."
"I learned about my own writing process… I kick-started my writing for the summer and got to write in a supportive context.  I met interesting colleagues!"
"The retreat atmosphere really builds a sense of camaraderie and as a result I feel more connected to colleagues in other departments."
"Diane is a special person, so qualified, so inspiring, so empathetic."