Project Description
Northfield's time-honored histories are peopled by European settlers and immigrants; a lesser-known chapter comes from Asian Americans. The current Asian population has grown to 3.5%.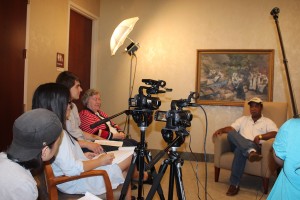 Who are they? What are their stories? Asia in Northfield invites you to discover their journeys, memories, and histories.
Sponsored by St. Olaf's Collaborative Undergraduate Research and Inquiry (CURI) program, this project was developed over the summers of 2014 and 2015 by Professor Ka Wong, of the Asian Studies department, along with student researchers Jacob Caswell, Meena Wainwright, both from CURI, and Paoge Moua from the TRiO McNair Scholar Program.
More Projects