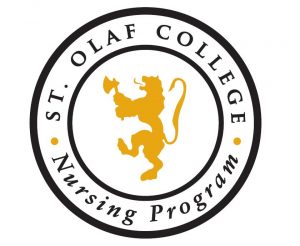 The St. Olaf College Nursing Program prepares graduates to provide high quality, safe, patient-centered care, and coordinate holistic nursing care while incorporating the physiological, psychological, sociocultural, developmental, and spiritual needs of patients across their lifespans.  This requires graduates to think critically, communicate effectively, and work collaboratively to implement therapeutic nursing interventions for all individuals, families, communities, and populations within standards of professional nursing practice.
The curriculum meets educational requirements for professional licensure or certification in all states.
After four years of study, students are eligible to complete the RN licensure examination offered by the National Council of State Boards of Nursing. 
The baccalaureate degree program in nursing at St. Olaf College is accredited by the Commission on Collegiate Nursing Education and is approved by the Minnesota Board of Nursing.