Student Support Services (SSS) is a student retention program sponsored by St. Olaf College with substantial support from the U.S. Department of Education, the National Science Foundation, the Northstar STEM Alliance, the Great Lakes Higher Education Guaranty Corporation (Great Lakes) and the Hearst Endowment. The program is designed to help ensure academic success for St. Olaf students who meet federal eligibility guidelines and are committed to enhancing their academic experience at the college level.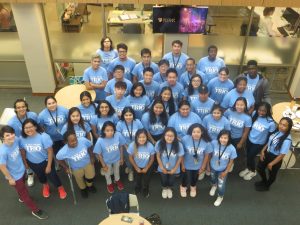 The Student Support Services program is one of three TRIO programs originally funded under the Higher Education Act of 1965 whose objective is to help students overcome class, social, and cultural barriers to complete their college education. The program provides services for 180 eligible St. Olaf students each year.
The program services range from advising and employment referral to sponsoring leadership activities; from Supplemental Instruction (SI) to graduate school preparation; from textbook assistance to financial aid advising. One of the truly unique features of the Student Support Services program is its Summer Bridge Program which provides qualified students with a jump start on the academic year.
Program Highlights:
Student Success Plan
Academic Advising and Referrals
TI-89 Calculator, Smart Pen & Textbook Lending Program
Cultural Events and Leadership Activities
Financial Aid Advising
Graduate School Preparation
Recognition for Academic Achievement
Research, Internships and Scholarship Opportunities
Supplemental Instruction (SI)
SSS Supplemental Grant & Hearst Endowment Grant