Impact on the Hill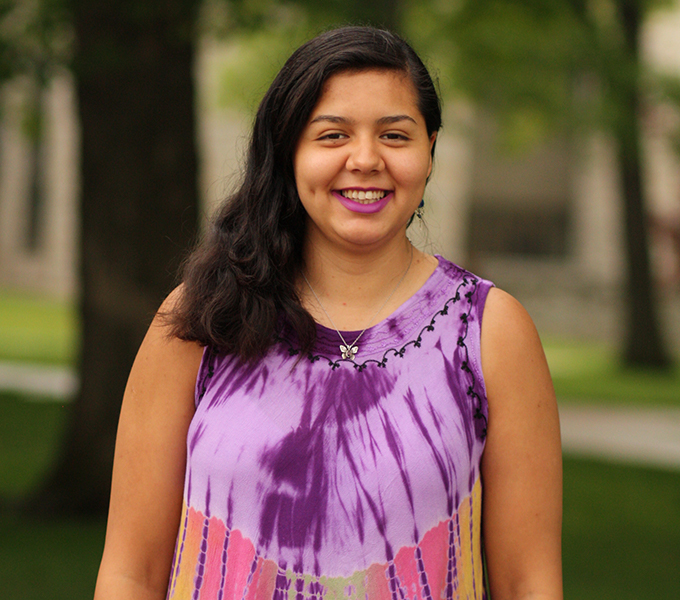 Opportunity funds help Oles access high-impact learning experiences and resources on the Hill. The Raitt Family Opportunity Fund, established by Regent John Raitt P '12 and his family, especially helps first-generation students like Noemi Guzman '19 from Chicago to succeed at St. Olaf.
Noemi Guzman '19 felt like she belonged at St. Olaf as soon as she stepped foot on campus.
"What drew me to St. Olaf was how I felt when I got here. It felt like I could learn and grow here," says Guzman.
What Guzman wasn't expecting was the sense of belonging that she's felt from her involvement in student organizations — student-initiated and student-run organizations and clubs that include not only diversity celebration programs and academic, religious, athletic, and multicultural groups, but also dozens of special interest groups. The groups are always evolving.
For St. Olaf College student Sonam Palmo '19, education has always been a priority.Today, Palmo is a pre-med chemistry major at St. Olaf.
"I'm passionate about helping first-generation and low-income students get the education I got and being a role model for them," says Sonam Palmo '19.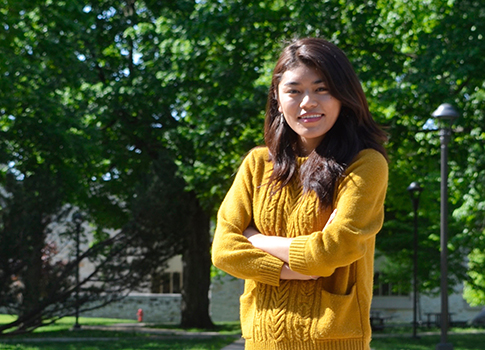 "I wouldn't be here if I didn't get help from other people — I want to pass it on."
June 21, 2017- Nadine Dogbe '19- Gaining hands-on experience at the National Institutes of Health
Shortly after Djatougbe Nadine Dogbe '19 graduated from high school in her home country of Togo, her dad had a serious accident that opened her eyes to the importance of public health.
As an Amgen Scholar, Djatougbe Nadine Dogbe '19 is working with researchers in the Genetic Services Research Unit at the National Institutes of Health — an experience that she hopes will prepare her for a career in public health.